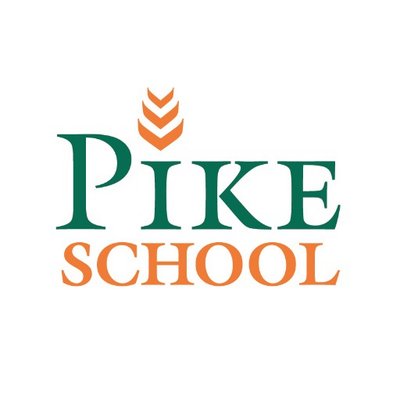 Accredited by AISNE
Director of Student Support
Administrator / Full-Time
The Pike School, Andover, MA
The Opportunity
Director of Student Support
The Director of Student Support leads efforts to foster an inclusive, accessible, and holistic learning environment. Guided by Pike's mission, vision, and values, the Director of Student Support is an integral and visible figure in the daily life of the school community, who promotes an appreciation for neurodiversity, student wellness, and leadership across the school. Specifically, the Director of Student Support oversees Pike's academic student support team and the counseling department and nurtures relationships with and coordinates all outside evaluators and service providers. The Director of Student Support will report to and work closely with the Director of Academics and will support the professional development of teachers to build their capacity with meeting the needs of neurodivergent students.
The school is searching for a leader who can help set a future vision for the Student Support department, inspire cohesion and collaboration and work strategically and thoughtfully to create systems aligned across a shared purpose. This person collaborates with Division Heads and Pike's Director of Equity and Justice to build upon and strengthen a culture of inclusion and belonging where students of all identities thrive and faculty and staff possess the cultural competencies to support our diverse student body. The Director of Student Support is student-driven, passionate about young learners, and eager to develop relationships guided by
empathy, curiosity, and hope. Through the designing and leading of programming and systems, this person will help to shape the ethos of our school community with positivity and possibility.
The Director is a 10-month position, plus two weeks of annual summer work.
Core Responsibilities
Leadership
Provide program leadership that is innovative, supportive, and collaborative.
Exemplify best practice and provide guidance on systems, policies, and practices by staying abreast of current and evolving research on learning and the brain; local, state, and national special education laws and regulations; and child health, welfare, and safety
laws and regulations
Act as the chief articulator in writing and public speaking of the Student Support
program, philosophy, expectations, guidelines, and other information
Design and facilitate school wide systems of communication and support to enable:

An equitable, standardized approach wherein students have access to specialists and counselors
Integrated and coordinated support wherein teachers, families, and the student support team are working together to address the academic and social-emotional needs of students
Ongoing, proactive support as well as adaptive crisis management response(s)
Strategic, data-driven informed recommendations for ongoing or new professional development, family education, or other curricular decisions.
Faculty Recruitment, Development, and Retention
Nurture and sustain a student-driven support and wellness climate that is collaborative, culturally competent, and goals-oriented
Support academic specialists' and counselors' goals and oversee their annual faculty evaluation process
In partnership with the Director of Academics, coordinate, deliver, and support an active program of faculty professional development and goal-setting, including orientation and mentoring, to ensure faculty have the tools and resources to thrive in and beyond the classroom
In partnership with the Director of Academics, actively recruit, hire, and develop academic specialists and counselors from underrepresented groups, with an intentional focus on equitable hiring practices
Students & Families
Create, facilitate, and subsequently manage a student-driven and data-informed integrated system Pre-K through Grade 9 for academic and social-emotional screening, referral, and support plans
Guide and partner with families through the evaluation process, navigate district and independent systems, and apply strong communication and advocacy skills in support of students and families
Facilitate the implementation of IEPs, including the management and coordination of all accommodations, modifications, assessments, and written evaluations for neurodivergent students
Work closely with Division Heads, academic specialists, counselors, any outside service providers, and faculty in assessing individual students and ensuring comprehensive support
Work with the admission office and incoming families to assess students' needs
Desired Qualities and Qualifications
Deep understanding and passion for neurodivergent students and supporting student wellness, and prior experience in the development of strategic programs and systems across grade and/or departments
Robust teaching and/or administrative experience in the field of special education;
working knowledge of Massachusetts Department of Education Special Education
Regulations, IDEA, and formal special education evaluation measures.
Strong understanding of child development, learning differences, and learning disabilities, including the aptitude and experience to assess, interpret, and, curricular accommodations and modifications for neurodivergent students.
High emotional intelligence and sensitivity to organizational dynamics; exceptional organizational and interpersonal skills; strong oral and written communication skills across a wide range of audiences
Personal and professional commitment to diversity, equity, inclusion, and justice and the requisite skillfulness to support student and faculty growth in this area and to facilitate critical conversations in the design of more inclusive curriculum and programs
The confidence and humility to advocate for new ideas, invite healthy debate, and welcome feedback
A big picture, future-oriented thinker with evidence of continued, post-collegiate learning and growth
Interested candidates should submit a resume and a cover letter, which addresses how your
experience meets the expectations of the position as stated above to Resumes@pikeschool.org
The Pike School
Andover, MA
Early Childhood, Elementary, Middle School, High School
Day
All Gender