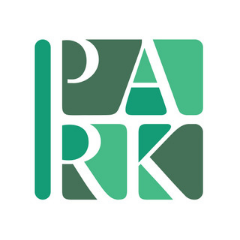 Accredited by AISNE
Director of Student Support
Administrator / Full-Time
The Park School, Brookline, MA
The Park School is a Pre-K to Grade 8 independent school in Brookline, MA dedicated to excellence in education. The cornerstone of Park's program is academic excellence, combining both high standards of scholarship and the encouragement of each child to develop to their greatest potential. Our school community fosters a nurturing environment in which children develop curiosity, express creativity, appreciate the value of hard work and discipline, and experience the joy of learning. Park's faculty encourages each student to strive for intellectual, physical and moral growth and to become contributing members of the community.
The role of Director of Student Support is to provide full-time oversight and coordination of all the school's elements of student well-being. The Director of Student Support will align both divisions' approaches to and delivery of in-school support services, operation and coordination of programs, and design/implementation of student support plans.  The Director of Student Support reports directly to the Upper and Lower Division Heads.
PRIMARY RESPONSIBILITIES
Oversee the School's student support departments and program elements related to student well-being including: counseling, academic support, health office, and SEL/Advisory programming.
Facilitate weekly division student support meetings with division head, assistant division head, counselors, nurse, and DEI director
Audit our current structure and systems: align preK-8 student support in terms of intake, process, best practice, accommodation plans and services, recordkeeping, data collection, "student in crisis" process, and language
Develop and implement a process for assessing student threat or risk behavior
Coordinate the student accommodation process (with Director of Academic Support) and development and implementation of student plans (academic, medical, behavioral, mental health plans) with appropriate program leads
Work with assistants to make sure proper student support coverage is in place every day
Represent department in administration and admissions/exmissions meetings; partner with admissions in reviewing applications, attending parent-facing information sessions, fielding questions from prospective families, and designing application materials that better identify learning needs and more effectively promote Park's support services
Attend team meetings and consult with faculty as appropriate
Advise on and/or conduct supportive family meetings as necessary
Oversee the mental health and learning support teams to better bridge the intersection of academic progress with mental well-being
Develop a transparent and common reporting structure for staff
Partner with academic administration and faculty to develop a more responsive Grades pre-K-8 health curriculum based on current research
Keep the Parent Portal and Park website updated for accuracy and comprehensiveness of information related to student support
Collaborate with all Park School employees as appropriate
Communicate with parents, students, and outside agencies and professionals as appropriate
Participate in and contribute to an adult learning community by engaging in meetings, discussions, committees, task forces, and professional development.
Complete administrative tasks and coverage duties as assigned (student supervision, attendance, reporting, documentation, etc.)
Utilize feedback and reflection to improve practice and performance
Ensure that respect for diversity, equity, and inclusion, social emotional learning, and academic excellence are emphasized as core values of the School
Participate in school community activities
Master's degree required
School counseling degree preferred
Five to ten years of student support  experience in a school environment is preferred
Strong interpersonal skills with students, colleagues, and other adults
Strong communication skills, including experience in writing student comments and other school-related documents
Demonstrated experience working in a culturally diverse community
Motivation for and interest in professional development
Demonstrated commitment to diversity, equity, and inclusion in teaching and learning
Previous experience and/or interest in athletic coaching or supporting student-led clubs, organizations and events
To apply, visit the posting on our careers page and click apply. Please submit a cover letter, resume, and statement of philosophy with your application.
The Park School offers competitive salaries and benefits, including a strong professional development program.
We welcome candidates who will add to the diversity of our community and who have demonstrated commitment to diversity, equity and inclusion in their teaching and learning.
The Park School is an equal opportunity employer and does not discriminate on the basis of race, color, religion, national or ethnic origin, ancestry, sex, disabilities, sexual orientation, gender identity and expression or family composition or any other status protected by applicable law in the administration of its employment, education, admission, financial aid, and other policies and programs.
Applicants must have legal authorization to work in the United States. The Park School will not sponsor an employment visa or take over sponsorship of an employment visa at this time for this role.
The Park School
Brookline, MA
Early Childhood, Elementary, Middle School
Day
All Gender