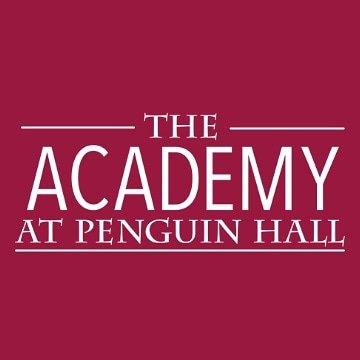 Accredited by NEASC
Director of Student Life
Administrator / Full-Time
The Academy at Penguin Hall, Wenham, MA
The Director of Student Life position is a twelve month position responsible for creating and supporting a high quality student life experience for students at The Academy at Penguin Hall.  The Director of Student Life creates, implements, and facilitates opportunities for co-curricular learning and student leadership development. The Director of Student Life will also promote proactive retention activities and student engagement. The Director of Student Life functions as a student advocate by responding directly to student needs and issues affecting student well-being in the realm of co-curricular programming. The Director of Student Life will:
Foster a strong sense of community and spirit and promote the School's core values

Work with students, faculty, and staff to cultivate and protect the APH culture of kindness 

Work with other members of Student Life Team to develop and facilitate non-academic student life

House System

Grade – Level Events

Community-Building Activities

Student Orientation

Oversee student attendance

Work in collaboration with faculty, student life team members, admissions staff, and the administrative team to deliver a comprehensive and meaningful advisory program

Work in conjunction with the Admission Office and other staff members to develop and host student events

Serve as the coordinator of the Student Leadership Council (APH Student Government)

Oversee Student Leadership Council selection and programs for grades 9-12

Continue to develop and refine the Student Leadership Council Retreats

Provide vision and oversight for the APH clubs and activities program

Working with input from the community, develop, refine, and implement school traditions

Oversee the discipline system including:

Clearly articulating community expectations to students, families, faculty, and staff

Manage all non-academic disciplinary matters

Develop a student-led disciplinary committee

Will work with the student discipline committee to determine appropriate consequences for students who have not met community expectations

Periodically review policies and procedures taking into account feedback from students and faculty

Coordinate annual update of APH Student Handbook

Routinely update, oversee and communicate all emergency procedures (i.e. fire drills, lock down procedures, etc.)
Personal Qualities
●  Be a collaborative colleague, foster the spirit of teamwork and rapport with students, advisors, and teachers.
●  Demonstrate maturity, humility, professionalism, confidence, integrity, confidentiality, and a strong work ethic.
●  Envision systems and ways to strengthen programming to enhance the student experience.
●  Be organized with logistics and effective with execution of events.
●  Inspire and connect well with high school students.
●  Have demonstrated experience working with parents and families in support of the overall student experience.

Qualifications
●  Bachelor's degree required; master's degree preferred.
●  At least 5 years prior experience in a similar student life role.
●  Proven leadership abilities.
●  Experience or prior work in independent schools.
●  Successful track record working with students and student life programming.
●  Outstanding interpersonal, communication, and organizational skills.
●  Demonstrated skill using technology.
The Academy at Penguin Hall
Wenham, MA