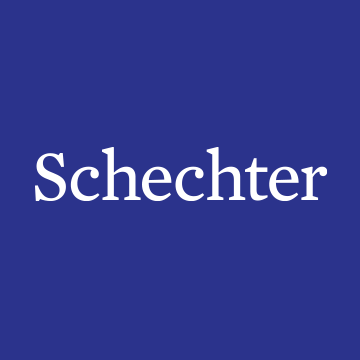 Accredited by AISNE
Director of Student Experience
Administrator / Full-Time
Solomon Schechter Day School of Greater Boston, Newton, MA
Schechter Boston creates a Jewish educational experience where each child, 15 months through eighth grade, is known, belongs, is engaged and inspired.  Faculty, staff and students at Schechter benefit from a highly collaborative, mutually supportive environment in which each person's individual strengths are recognized and cultivated, and are vital to the success and learning of the community as a whole. Individuals who work at Schechter Boston must thrive in a culture that lives every day by the following cultural values: 
Believing there is no limit to better

Providing honest and kind feedback

Failing forward

Leaning into complexity

Being kinder than necessary
As the Director of Student Experience, you champion our school culture so that every student is truly known. You will build meaningful relationships with individual students, teachers and families. You will provide leadership and expertise on student learning and our educational experience by overseeing our approach to the social-emotional wellbeing of our students in Pre-Kindergarten through Grade 3 and support and counseling school-wide. You will partner with our faculty to discover the unique spark in each student. You will partner with teachers and families to hold students accountable for our desired behavior expectations and champion a restorative justice approach. You will align the operations of the school (see details below) with our goal of creating the most engaging and inspiring educational experience for our students.  
As the Director of Student Experience, you will work collaboratively with the professional leadership team and faculty members to ensure every student is known by multiple adults, coordinating communication among students, parents and faculty, and that educational operations are efficient and supportive of the mission of the school. This is a unique career opportunity for an experienced educator eager to work in a mission driven environment to foster transformational change at Schechter and in the field of Jewish day schools. As the Director of Student Experience, you will be a key member of the Hanhallah (leadership team), reporting directly to the Head of School. This is a full year (12 month) position. 
Specific responsibilities will include:
Serve as the primary person responsible for the quality of student experience and student culture in Pre-Kindergarten through Grade 3

Oversee the school's approach (15 months through Grade 8) to support and counseling

Serve as the primary contact for parent questions and concerns that go beyond the scope of the classroom in Pre-Kindergarten through Grade 3

Keep track of the cases of students who have learning or behavior plans and coordinate with the individuals who are the students' point people

In partnership with our Director of Student Experience for Grades 4-8, coordinate behavior management system and approach to discipline

Serve as the administrator in parent meetings

Supervise the support and counseling department,school nurses and front office staff

Oversee educational operations across our Lower School (Pre-KIndergarten through Grade 3): daily schedule, report cards, class placement process, SchechterHub, coverage
Core Competencies:
Clear love of kids – finds great joy in being surrounded by kids and takes a real interest in getting to know each kid individually

Inspirational leadership – articulates a vision for creating a school where every child is known in an inspiring and compelling way and rally a community to engage in the work needed to achieve that vision

Communicative – proactive communicator with exceptional written and verbal communication skills, specifically the ability to articulate expectations clearly and compassionately while prioritizing transparency 

Relational – partners well with various stakeholders including faculty, students, parents and administrators and has very high emotional intelligence

Supervision – effectively manages a team by establishing goals (departmental and individual), providing ongoing feedback and coaching, and creating measures of accountability

Strategic thinking – develop a vision for the future and create a plan on how to achieve that vision with measurable and attainable goals

Strong observation skills – able to observe students, identify patterns of behavior and pick up on nuances

Deep belief in the inclusion model and being able to reach all types of students

Change management – has proven experience creating and implementing change in an institution with sensitivity towards pace and establishing shared ownership and adoption
Education and Experience
Minimum of a Master's Degree in Education

At least 7-10 years of experience in the field of education

Experience working in elementary and middle school settings, preferably in a leadership role

Experience working in a school based support or counseling capacity or supervising these functions

Computer literacy, specifically proficient in Google and Microsoft suite products
Competitive salary ranging from 100K-120K, commensurate with experience. We strive to provide a competitive salary and comprehensive benefits package that supports our faculty and staff, including: health insurance, prescription drug benefits, vision, healthcare/dependent care flexible spending account (FSA), long term disability, life insurance, 403(b) with employer matching, paid holidays, vacation, sick and personal time.
To apply please send your resume and cover letter to jobs@ssdsboston.org
Solomon Schechter Day School of Greater Boston
Newton, MA
Infant / Toddler, Early Childhood, Elementary, Middle School
Day
All Gender
Religiously-Affiliated