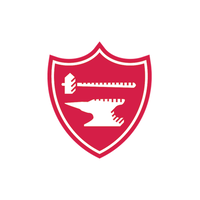 Accredited by NEASC
Director of Student Activities
Faculty / Full-Time
Middlesex School, Concord, MA
Middlesex School seeks a full-time Director of Student Activities for the 2023-24 academic year. The Director of Student Activities will report to the Dean of Student and must be highly collaborative, excited to work with young people and comfortable working outside of traditional business hours. The role requires strong organizational and communication skills, as well as a good sense of humor. While it is our preference that candidates are experienced in coordinating large events, energy, enthusiasm and a strong work ethic are essential to this position.
The Director of Student Activities will be responsible for collecting input from student leaders, creating a schedule of student activities, sourcing and working with entertainment vendors, and maintaining ongoing communication with faculty stakeholders. This role would assist with coordinating the School's Community Life Programming, working with class advisors, and supporting the Community Service Program. The Director of Student Activities role is one with significant professional growth opportunities to collaborate with the Dean of Students in the central work of the School's student life programming and planning. As a residential school, Middlesex considers the work of faculty more broadly. Applicants should be deeply committed to embracing and supporting the diversity of our student body and the full student experience. Faculty members at Middlesex can expect to be responsible for weekly evening/weekend supervisory duties and will be responsible for contributing to the life of the school through athletics and extracurricular activities. Please note that the academic week at Middlesex includes half-days on Wednesdays and Saturdays. Competitive salary and benefits, including a strong professional development program, will be commensurate with qualifications and experience.
To pursue this position, submit materials as follows to hr@mxschool.edu: write Director of Student Activities in the subject line and attach as a single pdf a cover letter expressing qualifications for the position and interest in Middlesex School, a current resume, and references. Materials will be accepted until the position is filled.
Middlesex School is committed to bringing together a diverse faculty, staff, and student body. We encourage candidates who represent the broad, diverse community to which we aspire. Middlesex School is an Equal Opportunity Employer committed to an inclusive school
experience for all.
Middlesex School
Concord, MA
High School
Day, Boarding
All Gender