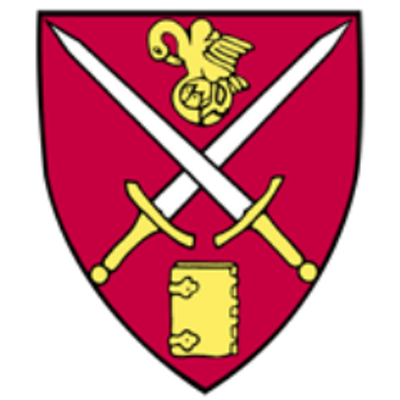 Accredited by NEASC
Director of Stewardship
Staff / Full-Time
St. Paul's School, Concord, NH
 Summary: The director of stewardship is responsible for building upon and executing a comprehensive stewardship and recognition program that embodies the mission of St. Paul's School, meaningfully conveys gratitude and recognition to donors at every level and inspires them to continue their support of St. Paul's School. This includes creating, implementing and managing engagement programs as well as coordinating donor-related communications. The director of stewardship ensures that donors experience high-quality interactions with the School that foster long-term personal and financial investment in SPS. This role accomplishes these objectives via four key areas: gift acceptance and management, acknowledgement, reporting, and donor recognition.
Essential Duties and Responsibilities: 
Serve as an adviser to fundraisers at every level to help support, enhance and strengthen their stewardship efforts; design individualized stewardship/recognition for special gifts; and create and participate in new and imaginative ways to build meaningful relationships with donors.
Act as point person for preparing endowment fund impact reports for donors and fund contacts, along with impact reports for various giving initiatives in collaboration with the various stakeholders.
Manage and oversee production of the endowment fund report and the annual report of giving in collaboration with the Communications Office.
Serve as a skilled communicator able to craft compelling stewardship pieces for donors in partnership with Communications and Advancement colleagues.
Manage stewardship of the School's Board of Trustees, including production of the Trustee Directory, providing timely giving updates to board president, coordinating departing member recognition gift, and ensuring quarterly review/voting by the board for naming recognition regarding new funds, plaques, etc.
Refine and rethink current stewardship activities and develop innovative programs for donor recognition and correspondence.
Coordinate leadership gift giving recognition processes in conjunction with Communications, leadership gift officers, annual giving staff, and the Rector's Office.
Lead the creation and maintenance of donor recognition plaques and related events (i.e., dedications) as well as other donor recognition events.
Create and maintain fund agreements in conjunction with the Business Office and front-line fundraisers.
Design and implement gift acknowledgement processes.
Manage our corporate and foundation relations program to ensure annual reporting requirements are met.
Strategize with designated faculty and staff members to ensure appropriate and timely assignment of select awards and prizes for donor reporting purposes by assisting with coordination of nominations and promotion.
Collaborate with frontline fundraisers and advancement leadership to enhance ad-hoc stewardship activities.
Participate in committees as required.
Assist with other school events as assigned.
Supervisory responsibilities: None
Qualification requirements:
To perform this job successfully, an individual must be able to perform each essential duty satisfactorily. The requirements listed below are representative of the knowledge, skill and/or ability required. Reasonable accommodations may be made to enable individuals with disabilities to perform the essential functions.
Bachelor's degree (liberal arts or business focus preferred)
Minimum of 7 years of experience in a relevant role
Excellent verbal and written communications skills with a good eye for print and digital aesthetics
Ability to:

write elegant reports and correspondences in a variety of voices.
effectively present information to a variety of constituencies in a variety of ways
analyze, understand and organize financial data
solve practical problems and deal with a variety of variables with only limited standardization
develop effective interpersonal relationships
interact with donors and volunteers on both professional and social bases

Basic computer skills and experience with word processing and spreadsheet software
Additional desired qualifications:
Comprehensive campaign experience preferred
Master's degree with a preference for communications, liberal arts or related field
The Raiser's Edge experience
Physical Requirements:
The characteristics described below are representative of those encountered while performing the essential functions of this position. Reasonable accommodations will be made to enable individuals with disabilities to perform the essential functions.
While performing the duties of this job, would occasionally be required to stand, walk, sit, reach with hands and arms, climb or balance, stoop or kneel, talk and hear, and use fingers and hands to feel objects, tools or controls
Specific vision abilities required include close vision, distance vision, depth perceptions and the ability to adjust focus
Must occasionally lift and/or move up to 25 pounds
 Work Environment:
The work environment characteristics described here are representative of those an employee encounters while performing the essential functions of this job. Reasonable accommodations may be made to enable individuals with disabilities to perform the essential functions.
Typical of a normal office, some exposure to outdoor elements
Primarily Monday through Friday, regular business hours, full year; however, occasional longer hours and weekend responsibilities are expected
Application information: Please include a resume and cover letter with this application.
COVID VACCINE POLICY: St. Paul's School currently requires all employees to provide proof that you have received the first series of COVID-19 vaccinations and the first booster. Employees are strongly encouraged to remain up to date with CDC COVID-19 vaccination and booster recommendations. To request an exemption, please contact the Office of Human Resources.
NOTE: This description is intended to indicate the kinds of tasks and levels of work difficulty that will be required of positions that will be given this title and shall not be construed as declaring what the specific duties and responsibilities of any particular position shall be. It is not intended to limit or in any way modify the right of any supervisor to assign, direct and control the work of employees supervised. The use of a particular expression or illustration describing duties shall not be held to exclude other duties not mentioned that are of similar kind of level or difficulty.
St. Paul's School
Concord, NH
High School
Boarding
All Gender
Religiously-Affiliated