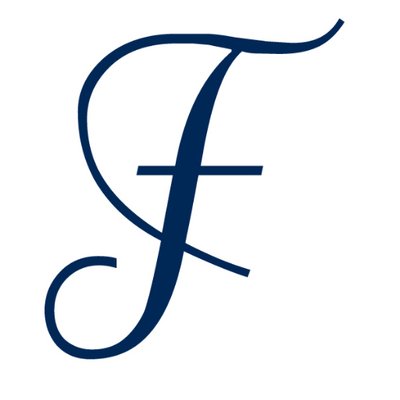 Accredited by NEASC
Director of School Counseling
Faculty / Full-Time
Fontbonne: The Early College of Boston, Milton, MA
The Director of School Counseling reports directly to the Assistant Head of School for Academics.
Responsibilities:
Understands and accepts the charism and mission of the Sisters of St. Joseph, the philosophy and mission of Fontbonne and the Personnel Handbook.
Embrace the diversity of Fontbonne by fostering an environment of respect and inclusion.
Implement and oversee a comprehensive school counseling program including seminar classes, individual caseload oversight and providing services to all students.
Responsible for the management and supervision of school counselors and school counseling assistant.
Responsible for management of all school testing including AP exams, SAT, PSAT and MAP testing.
Serves on the Admissions Committee and Honors Speaker Committee.
Provide direct support to students and advocating for their social-emotional needs; facilitate students' development of social-emotional skills and strategies.
Provides a safe environment for students to voice concerns and seek counseling while maintaining appropriate confidentiality.
Participates in diversity and inclusion trainings as well as Fontbonne diversity committee meetings.
Responsible for individual academic and college counseling for students in grades 7 – 12, which includes academic planning and post-secondary planning.
Responsible for assisting with scheduling, such as participating in the course selection process, and assisting with course conflicts.
Analyzes student performance and develops academic plans for students with extended absences, concussions or those on Individualized Structured Academic Plans (ISAP). This includes managing and following up on incomplete grades during grading periods.
Collaborates with the Early College Coordinator on dual enrollment.
Partners with the town of Milton Department of Special Education on IEPs and services for students.
Collaborates with adult learning community about academic and social emotional health of students.
Assist the Assistant Head of School with credit checks regarding graduation requirements.
Manage all summer school/credit recovery requirements, if necessary.
Participate and collaborate in regular chairperson meetings.
Facilitate mediation and reconciliation meetings between student/student and student/teacher.
Partners with parents on their child's individual needs.
Responsible for all post secondary planning, such as college placement and counseling including all testing requirements for college admissions.
Facilitate grade specific evenings and events for parents and students.
Collaborates with mental health organizations on the needs of individual students.
Assist school administrators and educators with planning and carrying out school related programs and events including student enrichment days.
Develops relationships with college admissions counselors.
Collaborates with the school nurse and other supportive staff.
Facilities crisis intervention and prevention programs.
Communicates regularly with teachers, parents and administrators on an ongoing basis.
Qualifications
2-3 years experience in education.
Masters degree in school counseling or related field.
Professional licensure in school counseling.
Diversity and Inclusion experience and training preferred.
The Congregation of the Sisters of St. Joseph and the Sponsored Ministries, including Fontbonne Academy, are equal employment opportunity employers. Consistent with those religious exemptions provided in statutory and constitutional law, employment decisions are based on merit, job requirements and qualifications, and organization needs, and not on race, color, citizenship status, national origin, ancestry, gender, sexual orientation, age, religion, creed, physical or mental disability, marital status, veteran status, political affiliation, or any other factor protected by law. Fontbonne Academy complies with the law regarding reasonable accommodation for handicapped and disabled employees. It is the policy of Fontbonne Academy to comply with all the relevant and applicable provisions of the Americans with Disabilities Act (ADA) and the Massachusetts Fair Employment Practices Act. Fontbonne Academy will not discriminate against any qualified employee or job applicant with respect to any terms, privileges, or conditions of employment because of a person's physical or mental disability.
Interested Candidates should send a cover letter and resume in MS word or pdf format to jobs@fontbonneboston.org. Please include the title of the position and your name in the subject line.
Fontbonne: The Early College of Boston
Milton, MA