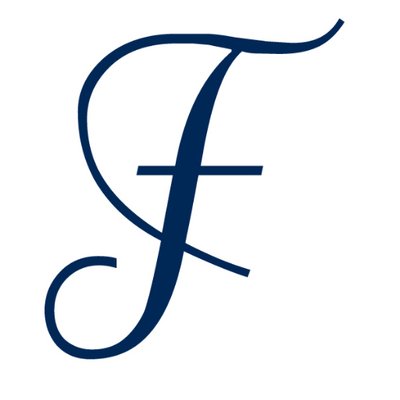 Accredited by NEASC
Director of Marketing & Communications
Administrator / Full-Time
Fontbonne: The Early College of Boston, Milton, MA
ABOUT US
Fontbonne is a college preparatory high school for young women of all backgrounds to implement a holistic Early College Model. Fontbonne – The Early College of Boston's mission is to promote spiritual growth, scholarship, and leadership in young women through the values of respect, responsibility, reconciliation, and reverence. Founded by the Sisters of St. Joseph, a catholic congregation that welcomes students from all religious backgrounds.
ABOUT THE POSITION
This position reports to the Executive Director and Head of School and serves as a critical role that supports the academic and advancement of the school. This role is vital for the school's sustainability. We seek a highly competent individual who will increase our public awareness and complement enrollment and advancement/fundraising efforts. 
ABOUT YOU
You understand and accept the charism and mission of the Sisters of St. Joseph and the mission of Fontbonne.
You are someone who has excellent attention to detail, strong organizational and strategy skills.
You are someone who can meet deadlines, multitask, adapt and prioritize tasks in a high-stakes, constantly changing environment.
You are someone who has outstanding critical thinking and problem-solving skills.
You are someone who can connect, establish, and maintain positive working relationships in a diverse, inclusive, and multicultural environment.
You are someone who works collaboratively, has a positive attitude, initiative, and drive.
You are someone who understands the importance of marketing and communications in the sustainability of an educational institution.
DUTIES AND RESPONSIBILITIES
Strategic Planning
Create and revise Fontbonne's Strategic Communications Plan to define how to position the organization, identify the different stakeholders (messaging and best way to communicate with them), and develop best practices to increase audience engagement.
Become a key advisor for Fontbonne's content. Advocate for news-ready content and secure stories that can make successful PR placements and build brand awareness and engagement.
Serve as a positive model for students and strong school representatives and attend events such as Open Houses, Alumnae Reunions, Commencement, etc.
Maintain Fontbonne's website with fresh content
Willingness and desire to actively participate in organizations and associations that support the mission of the Sisters of St. Joseph of Boston and Catholic School education.
Keep abreast of key collaborators and competitors' blogs and content, as well as industry trends and best practices.
Manager of all Communications Channels (website, social media, mailings, newsletters, flyers, and other official collateral material)
Collaborate with staff and leadership for content development, gathering visual materials for internal and external messaging.
Manage social media schedulers to publish timely postings.
Update email distribution lists in collaboration with advancement and school staff.
Design electronic newsletters for all audiences; parents/students, as well as alumnae and donors.
Work with advancement and admission staff in the creation of marketing and fundraising campaigns.
 Graphic Design and Photography
Responsible for documenting and promoting school events.
Design most collateral materials such as weekly parent e-newsletter, the semi-annual print newsletter, The Fountain magazine, the Annual Report, admissions, and marketing pieces, as well as other communications.
Manage vendors and consultants contracted for Communications Projects (photographers, graphic designers, videographers, content developers, among others).
Participate in seminars and workshops where new Communications trends are discussed and presented.
Media Liaison
Maintain Fontbonne's media contacts.
Establish and maintain direct relationships with media organizations and key figures that reach target personae.
Work with the Director of Advancement, Director of Admissions, and the Leadership Team to innovate new ways to use PR strategies in collaboration with paid and organic influencers programs, paid media, social media, and internal content creators to raise brand awareness. Amplify brand stories, user stories, and video content by strategically using PR channels. Continually use metrics to steer activities and increase the effectiveness of tactics over time.
You will help the school increase its branding awareness. In addition, your achievements will help the admissions team to increase enrollment and the advancement team to reach the institutions' fundraising goals.
Requirements
Bachelor's degree in Marketing and Communications or equivalent professional experience (3-5 years of experience).
Experience in managing Google Analytics or any other analytics software.
Knowledge or previous experience with CRMs.
Excellent writing and storytelling skills.
Proven history of designing and implementing successful social media campaigns.
Graphic Design, Public Relations, Photography, or Videography skills are highly desirable.
Previous experience managing different media outlets.
Flexibility to work some weekends and weeknights.
Proficiency with Microsoft Office Suite or Google Drive Applications.
Fluency in Spanish or Creole is a plus.
Interested applicants, please submit the following documentation to Jobs@fontbonneboston.org:
Cover letter with salary expectation,
Writing sample
Resume
About The Congregation of the Sister of St. Joseph
The Congregation of the Sisters of St. Joseph and the Sponsored Ministries, including Fontbonne Academy, are equal employment opportunity employers. Consistent with those religious exemptions provided in statutory and constitutional law, employment decisions are based on merit, job requirements and qualifications, and organization needs, and not on race, color, citizenship status, national origin, ancestry, gender, sexual orientation, age, religion, creed, physical or mental disability, marital status, veteran status, political affiliation, or any other factor protected by law. Fontbonne Academy complies with the law regarding reasonable accommodation for employees with disabilities. Fontbonne Academy's policy is to comply with all the relevant and applicable provisions of the Americans with Disabilities Act (ADA) and the Massachusetts Fair Employment Practices Act. Fontbonne Academy will not discriminate against any qualified employee or job applicant concerning any terms, privileges, or conditions of employment because of a person's physical or mental disability.
Fontbonne: The Early College of Boston
Milton, MA