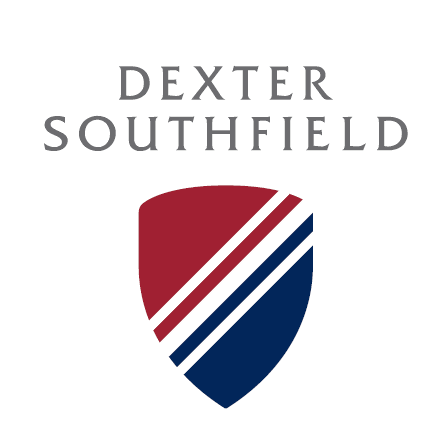 Accredited by NEASC
Director of Major Gifts
Administrator / Full-Time
Dexter Southfield School, Brookline, MA
The Opportunity
Dexter Southfield seeks a strategic fundraiser to lead its major gifts program. Founded in 1926 and located in Brookline, MA, Dexter Southfield is a PreK- Class 12 independent day school. Serving more than 1,000 students, the School has grown rapidly in the past several years. Philanthropy has played an integral role in transforming the physical plant and the School's financial position. The School benefits from a strong marketing position, an enthusiastic parent community, and leadership at both the administrative and governance levels. Over the past six years, the Dexter Southfield Fund has grown from $1MM annually to its current goal of $3MM. During that same timeframe, the School has raised and invested $48MM in the campus, programs, faculty, and staff. As Dexter Southfield prepares for its next phase of growth, the Advancement team seeks to attract talented fundraising professionals who demonstrate an adaptive approach, an eye for detail, and a focus on building strong relationships across the organization. To learn more about the School, visit www.dextersouthfield.org.
The Candidate
Reporting to the Director of External Relations and Chief Advancement Officer, the successful candidate will be a results-oriented professional with an achievement mindset. The School has the feel of a start-up or growth-stage company, with a proven track record of raising significant capital to implement projects and programs quickly so that donors experience the immediate impact of their investment. While the Advancement team values best practices, the School has embraced more non-traditional, business-focused, and entrepreneurial approaches to raising capital and building community.
The successful candidate will have a demonstrated track record of raising major gifts outside of a formal campaign setting and have the ability to connect with sophisticated and first-time donors alike. The Director of Major Gifts will be a thought partner to the Director of External Relations and Chief Advancement Officer, the Head of School, the Board, and key stakeholders, while also mentoring colleagues. She/he will apply the principles of major gift fundraising to ensure a sustainable and growing pipeline of supporters and leverage relationships with key volunteers to engage prospective donors. This position is a rare opportunity to contribute to significant institutional growth and momentum. Above all, the successful candidate will identify with and embrace the values and ethos of Dexter Southfield and embody its motto of "Our Best Today, Better Tomorrow."
Responsibilities
Lead all frontline leadership fundraising activities and serve as a strategic partner to the Director of External Relations and Chief Advancement Officer, the Head of School, and other key stakeholders.
Lead the strategy to develop and grow a pool of 500+ prospects capable of making gifts of $100,000 or more to the School.
Oversee all prospect management, reporting, and portfolio construction.
Manage current and future Major Gift staff.
Implement performance metrics for all solicitors in the office–metrics that are aspirational in nature and in line with best practices in major gift fundraising.
Coordinate with the Director of Development on Dexter Southfield Fund (annual fund) leadership solicitations and strategic volunteer management.
Coordinate with the Director of Stewardship on augmenting and implementing meaningful donor recognition strategies.
Design and implement a program focused on leadership level annual fund donors, who, through strategic sight-raising and thoughtful cultivation and stewardship, can be developed into the next generation of major gift prospects and donors.
Drive the further development of the gift planning program and its marketing, working in concert with the Marketing & Communications team.
Engage and leverage key volunteers to support the work of the Advancement team.
Qualifications and Attributes
Highly productive, self-starter with a positive outlook who prioritizes the School, students, and the team.
Exceptional personal and strategic communications skills (written and oral).
Collaborative work style that inspires and focuses the team on delivering short and long term results.
Natural relationship management abilities; leads with listening and empathy.
Commitment to excellence and attention to detail; willingness to go above and beyond in service of the School's mission and priorities.
Demonstrated track record of closing major gifts in a non-campaign setting.
Adaptable and able to keep pace in a fast-paced environment.
A life-long learning and self-improvement mindset.
Embodies the values of the School in every interaction with students, colleagues, families, and the community.
The School invites candidates to join in this process who bring a substantive and varied combination of educational pursuits and lived experiences that demonstrate the capacity to make a meaningful contribution as a senior leader. All inquiries are treated as confidential.
Interested candidates, please contact Narwhal Talent Partners:
by voice or text Peter G. Hamilton | (617) 620-9268   Christian G. Henry | (857) 285-3364
by email: search@narwhaltalent.com
Dexter Southfield School
Brookline, MA
Early Childhood, Elementary, Middle School, High School
Day
All Gender, Boys, Girls