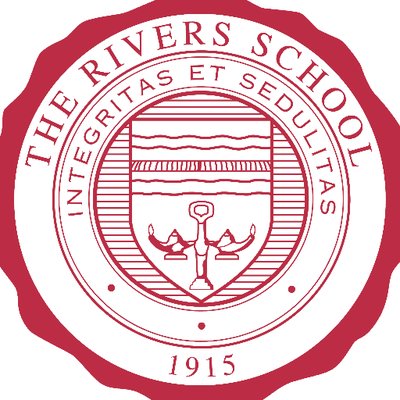 Accredited by AISNE
Director of Learning Services
Administrator / Full-Time
The Rivers School, Weston, MA
The Rivers School is seeking a full-time Director of Learning Services to serve the Middle and Upper Schools. This person will work closely with the Middle and Upper School Wellness Teams, the Director of Counseling Services, the Nursing Department, and the Tutoring Department. This person will also work closely with the student life teams, the DEI office, the Admissions Office, and our professional development coordinators to provide support for all students' learning experiences. The Director of Learning Services will report to the Assistant Head of School.
Candidates must value professional development as well as possess the ability and desire to collaborate effectively with colleagues to develop the program's goals and those of the institution. A team-first attitude, a sincere care for student well-being, and a commitment to advancing the school's DEI mission are also essential qualities for a successful Rivers educator. 
Rivers encourages interest from candidates who will enrich the diversity of identity, experience, and perspectives among our faculty body and school community. Rivers offers BIPOC, LGBTQ+, and white ally affinity spaces for faculty, as well as school-wide professional development to support and enrich our DEI work.  
Primary Responsibilities:
Conducting a

learning needs assessment

of our current student population

Identifying and delivering/coordinating professional growth opportunities for faculty 

Interpreting and operationalizing student psychological, psychoeducational and/or neuropsychological testing and communicating with caregivers, students, and faculty

Coordinating referrals for outside evaluations

Working with administration to define Rivers's capacity to address diverse learning profiles

Developing and implementing student programming related to executive functioning skills

Coordinating with professional growth efforts to enhance pedagogical training

Integrating existing tutoring services into a broader program that serves teaching and learning

Working with the Admissions Office to review incoming student learning needs

Working laterally with our Director of Counseling Services to provide holistic, integrated support to students for learning and wellness

Enhancing systems for storing and organizing confidential information

Supporting teachers with student concerns through consultation and observations 
Requirements:
Graduate degree in psychology, special education, or equivalent area

Experience and professional training in educational and/or counseling settings serving diverse student populations

Experience reviewing and interpreting educational and psychological/neuropsychological testing
Preferred Qualifications:
Commitment to and experience with developing and maintaining trusting relationships with students and families

Commitment to and experience with developing and maintaining strong working relationships with faculty and administration

Knowledge of the ways in which systemic inequities impact learning along with a solutions-focused approach to serving the needs of students at Rivers

Ability to articulate and support the values and approach to learning at The Rivers School
The Rivers School
Weston, MA
Middle School, High School
Day
All Gender