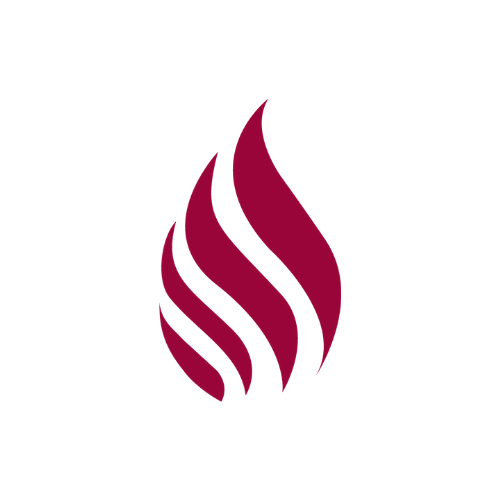 Accredited by NEASC
Director of Jewish Education
Administrator / Full-Time
Gann Academy, Waltham, MA
The Director of Jewish Education (DoJE) will be a senior instructional leader at Gann Academy, reporting to the Assistant Head of School for Jewish Education. The DoJE will manage the implementation of the schools vision for Jewish Education.
The DoJE will be responsible for updating the existing Jewish Studies and Hebrew language curricula and creating opportunities for interdisciplinary learning. New courses will enable a diverse student body to grow both in content knowledge (Jewish literacy, historicity, etc.) and skills (textual analysis, language skills, etc.) Our goal is to ensure student growth no matter the starting point.
The DoJE will work with the Humanities and STEAM Directors to manage the schools comprehensive approach to curriculum, instruction, teacher supervision, and development.
While the big picture strategic vision is critical, equally important is the candidates track record with implementing the details and leading teams to ensure that the vision translates into an excellent learning experience for students. The successful candidate will be detail oriented, well-organized, and will know how to implement and execute projects with follow-through and evaluation.
As part of our core philosophy at Gann, senior leaders are expected to teach at least one class a year, lead Zman Kodesh (Tefilah), and serve as an advisor.
This is an in-person, full-time, 12-month position starting in July of 2022, reporting to Assistant Head of School for Jewish Education.
ESSENTIAL FUNCTIONS
Gann Academy is committed to building an inclusive workplace culture where talented people of widely diverse backgrounds can thrive. We believe the inclusion of diverse perspectives will improve our work and produce better societal and learning outcomes for all. All employees participate in this commitment whether internally, in building a welcoming workplace culture and /or externally, in ensuring inclusive engagement with families, donors, vendors, allies, and others.
Curriculum Development:
Identify courses in Jewish Studies and Hebrew language in need of curriculum development.

Ensure that the curriculum is rich, inspiring, and enables students to grow in their Jewish Journey.

Ensure that all curriculum is developed with an eye towards differentiation and the differing needs of the many diverse learners we have at Gann.

Incorporate a DEI lens into curriculum development

Work collaboratively with the other senior instructional leaders to ensure that approaches to teaching and learning are consistent across departments.
Teacher Supervision:
Recruit and participate in faculty hiring decisions.

Supervise teachers with customized professional development and growth plans.
Teaching Responsibilities:
Teach one Jewish Education course during the academic year and additional teaching assignments as needed.

Serve as an advisor.

Lead a Zman Kodesh group twice a week.
Administrative Responsibilities:
Effectively manage the departmental budget as a careful steward of the institutions resources with an eye towards the appropriate number of FTEs and staffing models.

Communicate effectively and collaboratively with parents.
The above responsibilities are intended to describe the general nature and level of work being performed by people assigned to do this job. The above is not intended to be an exhaustive list of all responsibilities and duties required.
COMPETENCIES AND SKILLS
Advanced degree in Jewish education, Jewish Studies, or equivalent training.

Expertise and content knowledge in Jewish Education, fluency in Hebrew and/or Aramaic Jewish text.

At least 3-5 years of teaching experience in the field of Jewish Education.

Proven track record in developing creative and inspiring mastery-based curriculum that aligns student learning goals, instructional strategies, and assessments.

At least 3-5 years of successful team management experience inspiring colleagues towards a common goal and fostering a culture of hard work, innovation, and expansive thinking.

Excellent oral and written communication skills.

Genuine excitement and infectious passion for Jewish education.

Enjoys working with teenagers.

Ability to work within a pluralistic Jewish setting.

Excellent interpersonal skills and well-developed empathy.

Appreciates structured supervision and constructive feedback as a means of accountability as well as a growth opportunity.

Plans carefully to deliver agreed-upon timetables, is punctual and respectful of other peoples time.

Solution driven orientation.
LANGUAGE SKILLS
Must be proficient in English to carry out work as assigned.
SUPERVISORY RESPONSIBILITIES
Supervises teachers in the following departments: Hebrew and Jewish Studies.
WORKING CONDITIONS/PHYSICAL DEMANDS
Physical demands include dexterity for office machine/supply operation including but not limited to computer, telephone, electronic calculator, copy machine, and printers. Stooping, bending, and reaching for files or supplies, and sitting or standing for extended periods of time are common.
EQUAL EMPLOYMENT OPPORTUNITY
Gann Academy is an equal opportunity employer. It is the policy of the school to prohibit discrimination and harassment of any type and to afford equal employment opportunities to employees and applicants, without regard to race, creed, color, religion, national origin, sex (including sexual orientation, gender identity or expression), and pregnancy, age, physical or mental disability, genetic information, or veteran status.
ACCOMMODATION
External and internal applicants, as well as position incumbents who become disabled as defined under the Americans with Disabilities Act must be able to perform the essential job functions (as listed) either unaided or with the assistance of a reasonable accommodation to be determined by management on a case-by-case basis.
E-VERIFY
This employer participates in E-Verify and will provide the federal government with your Form I-9 information to confirm that you are authorized to work in the U.S. If E-Verify cannot confirm that you are authorized to work, this employer is required to give you written instructions and an opportunity to contact Department of Homeland Security (DHS) or Social Security Administration (SSA) so you can begin to resolve the issue before the employer can take any action against you, including terminating your employment. Employers can only use E-Verify once you have accepted a job offer and completed the Form I-9.
LIFE AT GANN ACADEMY
Gann Academy is mission-driven and innovative and is committed to a diverse professional community. Professional engagement with diversity and multiculturalism informs both our pedagogy, our work, and our programming.
Perhaps most of all, Gann offers a community of smart, collaborative, and compassionate professionals people who care about their work, their school, and their colleagues. We help one another learn, solve problems, and have fun. Consistently, Gann professionals tout the support and teamwork of their colleagues as a unique highlight of their Gann experience, and one in which Gann is different from any other school or community. Come, find out for yourself!
Gann Academy
Waltham, MA
High School
Day
All Gender
Religiously-Affiliated