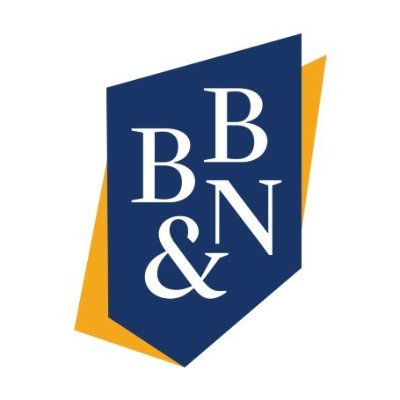 Accredited by NEASC
Director of Instructional Technology
Staff / Full-Time
Buckingham Browne & Nichols School, Cambridge, MA
Start Date: April 2023
Department: Information Technology
Job Summary: 
BB&N is seeking a full-time Director of Instructional Technology. Reporting to the Digital Learning Officer, the DIT provides leadership and oversight for the planning, development, and management of instructional technology strategies and applications and guides the appropriate implementation of technology and curriculum into BB&N's B-12 academic programs consistent with the academic strategy and priorities of the school.
The DIT will oversee and support the school's Learning Management System (LMS), Academic Student Information System, and instructional technologies strategies and applications.   The DIT will serve on the school's B-12 One School Teaching and Learning Team and will serve as a manager of up to 6 individuals who have instructional technology roles within the school.
Primary duties include leadership, collaboration, outreach, development, consultation, reporting, project management, and other activities to support and enhance BB&N's academic programs and mission. The Director collaborates extensively with academic and administrative leadership in support of scholarship, learning, teaching, and student engagement.
Skills and Competencies:
The ideal candidate will be an innovative and collaborative professional that will provide leadership, management, and vision, with a proven record of accomplishment, including online learning, design thinking protocols, and interdisciplinary learning. Bachelor's degree in education or equivalent experience preferred.
In addition, the candidate will demonstrate the following:
Classroom teaching experience
Background or interest in design thinking protocols and interdisciplinary learning
Experience in leading, implementing, and training academic technology resources
Significant experience using technology resources in an educational setting
Experience supervising a team
Experience collaborating with teachers to integrate technology resources
Experience with Mac OS, Google Apps for Education, Microsoft Office, Adobe Suite, teacher websites, and various software, hardware, and peripherals for classroom use
Ability to articulate a compelling, energetic, and compassionate vision for academic technology
Excellent communication & organization skills: written, oral, listening, managing, executing
Collaborative working style, responsible team member, flexible and willing to pitch in to do whatever needs to be done
Salary: $85,000.00 – $100,000.00
Compensation for full-time employees includes a 403(b) plan with up to a 10% match of salary and other competitive benefits offerings. Benefits offered to eligible employees include health & dental insurance; commuter benefits; long-term disability insurance, and more. 
To Apply: 
Please upload your Cover Letter, Resume, Personal Statement, and/or Teaching Philosophy and Reference List.
Buckingham Browne & Nichols School does not discriminate on the basis of race, color, religion, creed, age, gender identity, national origin or ancestry, veteran status, sexual orientation, genetic information, or any non-job related physical or mental disability. We welcome candidates who will increase our diversity; we encourage candidates of color and all diverse candidates to apply.
Buckingham Browne & Nichols Schools takes the health and safety of its community members very seriously. Because we serve students, many of whom are not eligible for vaccination due to their age, we require all employees to be fully vaccinated against the COVID-19 virus with the Johnson & Johnson, Pfizer, or Moderna COVID-19 vaccine before commencing employment. Documentation showing vaccination status will be required as part of the application process.
Buckingham Browne & Nichols School
Cambridge, MA
Early Childhood, Elementary, Middle School, High School
Day
All Gender