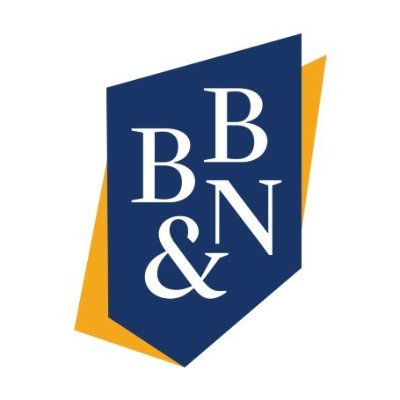 Accredited by NEASC
Director of Information Technology for Operations
Staff / Full-Time
Buckingham Browne & Nichols School, Cambridge, MA
Start Date: April 2023
Department: Information Technology
Job Summary: 
We seek an aspiring leader excited by the possibility of providing strategic and operational management to meet the diverse technology needs of an independent school. This manager will understand the complex dynamics of planning, building, and supporting the IT needs of students, teachers, IT personnel, and administrators. The position reports to the Digital Learning Officer and manages technology systems impacting all campuses. This position works normal school hours and occasional evening or weekend hours as needed. This is a full-time 12-month exempt position.
Skills and Competencies:
The ideal candidate will be an innovative and collaborative professional that will provide leadership, management, and vision, with a proven record of accomplishment. Bachelor's degree or equivalent experience preferred.
In addition, the candidate will demonstrate the following:
experience facilitating adult learning and nurturing a collaborative team environment
experience with Active Directory, PowerShell, VmWare, Cisco iOS, Windows servers
experience with IT security including NAC, MDM, WSUS, AV, vulnerability scanning, etc.
experience deploying and managing both Windows and Apple devices, certificates, automated profile enrollment, scripting, group policy, databases, and database administration
experience creating and maintaining user-friendly documentation for complex systems
experience with audio mixer sound boards, microphones, and projection systems
experience with Mac OS, Google Apps, Veracross, Adobe suite
ability to work independently and prioritize complex project-oriented work
ability to teach students and teachers how to solve problems
excellent oral and written communication skills, organization, and attention to detail
willingness to pitch in wherever needed and lead by example
Salary: $90,000.00 – $105,000.00
Compensation for full-time employees includes a 403(b) plan with up to a 10% match of salary and other competitive benefits offerings. Benefits offered to eligible employees include health & dental insurance; commuter benefits; long-term disability insurance, and more. 
To Apply: 
Please upload your Cover Letter, Resume, Personal Statement, and/or Teaching Philosophy and Reference List.
Buckingham Browne & Nichols School does not discriminate on the basis of race, color, religion, creed, age, gender identity, national origin or ancestry, veteran status, sexual orientation, genetic information, or any non-job related physical or mental disability. We welcome candidates who will increase our diversity; we encourage candidates of color and all diverse candidates to apply.
Buckingham Browne & Nichols Schools takes the health and safety of its community members very seriously. Because we serve students, many of whom are not eligible for vaccination due to their age, we require all employees to be fully vaccinated against the COVID-19 virus with the Johnson & Johnson, Pfizer, or Moderna COVID-19 vaccine before commencing employment. Documentation showing vaccination status will be required as part of the application process.
Buckingham Browne & Nichols School
Cambridge, MA
Early Childhood, Elementary, Middle School, High School
Day
All Gender