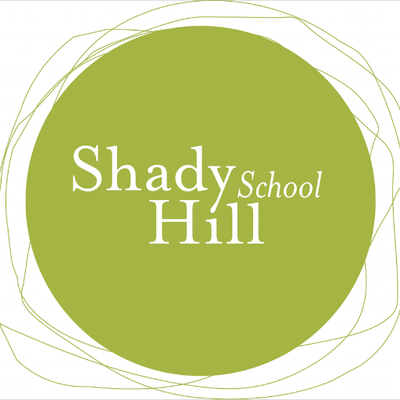 Accredited by AISNE
Director of Human Resources
Administrator / Full-Time
Shady Hill School, Cambridge, MA
Summary: Provides human resources functions for the School.  Responsible for employee relations, recruitment, compensation, and overall talent management in consultation with the senior leadership of the School.  Manage the SHS employee benefit programs and payroll systems, and interface with faculty and staff on all employee benefit and payroll issues.  Develop and implement HR systems, policies and procedures, communications, and best practices.
Primary Job Duties and Responsibilities
Oversees the bi-weekly payroll process using ADP Workforce Now
Oversees the  bi-weekly 403(b) retirement contributions process
Manage the annual 403(b) audit and serve as primary contact for the auditors
Prepare necessary reports and backup materials for the annual 403(b) audit.
Administer all school benefits programs and proactively recommend changes as appropriate
Administer leaves of absence, medical leaves, parental leaves, etc.
Provide services to employees by orienting new hires, answering benefits questions, and resolving employee benefits issues
Review, revise, and support SHS's compensation plan by conducting wage surveys and proactively reviewing salary bands on an annual basis
Prepare annual salary increase letters and new hire offer letters
Investigate accidents and prepare workers comp reports for insurance carrier.
Act as key leader in managing the resolution of employee relations issues, including the senior leadership team as appropriate
Proactively review SHS's HR policies and procedures to seek continuous improvement and to ensure governmental and regulatory compliance
Stay informed regarding changes in employment law and federal and state regulations and the potential impacts on the school
Develop and maintain vendor relationships in the HR area
With input from senior administrators, write and maintain job descriptions
Develop and administer the School's staff evaluation process with input from senior managers
Manage the School training program as it relates to Human Resources, including training as required by state and federal guidelines
Participate actively in School risk management program, and work proactively to mitigate risk in the Human Resources area
Manage the School's involvement in the unemployment insurance process
Review the status of exempt and non-exempt staff to ensure employees are properly categorized
Maintain HR Information Systems
Develop a recruiting strategy to attract top candidates to the School to support administrative and academic department heads
Prepare separation notices and related documents and conduct exit interviews
Other duties as assigned by the Chief Financial Officer/Chief Operating Officer and the Head of School
Qualifications: 
Excellent communication and interpersonal skills
Strong organizational skills and attention to detail
Ability to develop and maintain strong working relationships in a school environment
Maintain productive and professional relationships with other employees, Board of Trustees, School parents and vendors.
Highest regard for confidentiality and high ethical standards required
Ability to manage multiple tasks and projects
Punctuality and dependability
Ability to maintain accurate records
Adherence to all personnel policies, procedures and rules promulgated by the School
Successful completion of criminal offender record information and sexual offender registry information checks
Functional Competencies
Leadership/Integrity – Effectively communicates the School's shared purpose; builds trust among colleagues; is accountable; lives up to commitments
Team Player/Commitment To Cause – Values the mission of the School and manages areas of responsibility in a manner consistent with the School's values
Interpersonal Skills/Communications – Effectively communicates verbally and in writing.  Relates to employees, faculty and other staff members in a cooperative manner that helps others to achieve their best
Knowledge and Skill Set Requirements
Intermediate to advanced Excel skills and payroll processing skills a plus, HR information systems and web-based applications with ADP PayeXpert experience a plus.
Excellent time management skills, problem solving skills, and a proven ability to foster teamwork and cooperation
Ability to work with a diverse group effectively and professionally
Education and Experience Requirements
Bachelors Degree in Business Administration or related field; HR certification strongly preferred
Eight to ten years of human resources experience
Shady Hill School
Cambridge, MA
Early Childhood, Elementary, Middle School
Day
All Gender