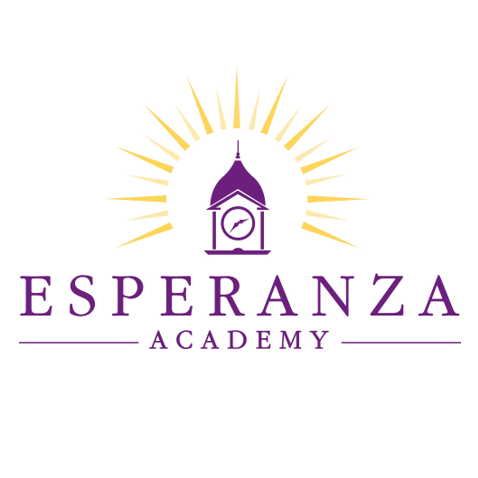 Accredited by AISNE
Director of Graduate Success & Outreach
Administrator / Full-Time
Esperanza Academy, Lawrence, MA
Esperanza Academy, an independent middle school for girls from Lawrence, Massachusetts, seeks a
full-time Director of Graduate Success & Outreach to join the Graduate Support Program (GSP) team of three. Esperanza Academy was founded in 2006, and currently, we serve 60 students from grades 5 through 8 and 189 alumnae. This new position is designed to support the growth of our institution and work with alumnae, particularly as we strengthen the high school and college-level support and develop career readiness initiatives.
Together, the team commits to our student's academic and personal success from the time they enter Esperanza and as they make their journey through high school and college. Our 12-year commitment provides mentoring and targeted academic, social-emotional, financial, and career support to our alumnae. We walk alongside our graduates and positively impact the trajectory of their lives in Lawrence, Massachusetts, and beyond. The GSP has helped transform Esperanza alumnae's lives by empowering them to graduate high school at a 100% rate and create rewarding futures for themselves and their families. Our alumnae have diverse outcomes: 30% go to independent boarding schools, 25% go to independent day schools, 27% go to parochial schools, and 18% go to local public schools. 70% of our alumnae enroll in college.
The Director of Graduate Success & Outreach should be a relentless ally to relentless ally to black, brown, and other girls of color who will be the first in their families to attend college, have been underserved in their communities, and want to lead successful educational journeys. In this role, the Director of Graduate Success & Outreach will oversee a caseload of 60 alumnae and collaborate with the Chief of Equity and Alumnae Success (CEAS). As an administrative staff member at an extended day school, the Director of Graduate Success & Outreach will be expected to be on-campus most days, with some hybrid work and flexibility in the schedule as the school year unfolds.
The Director of Graduate Success & Outreach's responsibilities include, but are not limited to:
Alumnae Support
Oversee a caseload of approximately 60 high school and college alumnae to support students on their path to college graduation
Build systems for ongoing college guidance to ensure college students are meeting graduation requirements
Develop relationships with alumnae, their families, and school partners through annual visits to high school and college campuses; Maintain a regular schedule of communication with alumnae
Offer college counseling services such as college visits, SAT preparation, and financial aid application preparation
Expose alumnae to summer programs, college, and career opportunities; Provide feedback on student resumes and cover letters
Execute two annual alumnae social events
Develop content for alumnae newsletter sent out three times a year
Facilitate annual college transitions workshop for incoming first-year college students
Coordinate outreach and interventions with alumnae in crisis
Program Support
Track and record student progress, using both quantitative and qualitative measures

Enter data into the database within three days of a student interaction
Enter assessments and academic plans in the fall and spring semesters

Maintain a comprehensive, user-friendly alumnae database
Analyze alumnae data to inform program delivery
Create opportunities for current Esperanza students to connect with alumnae to strengthen the network
Attend weekly supervisory and faculty meetings to provide updates on alumnae and provide input on curricular decisions
Support Program Assistant with a weekly one-hour high school preparation course
Maintain the GSP Center to offer mentoring and targeted academic, personal, financial, and career guidance to alumnae
Manage and communicate effectively with high school, college, and community program partnerships
Maintain an active presence and participate in campus life
Other duties as assigned by the CEAS or Head of School. (May include student supervision during lunch, recess, and arrival/dismissal assigned in the staff rotation)
Requirements
Ability to engage young people and work from a strength-based, trauma-informed lens
Commitment to partnering with low-income families and institutions for alumnae success
Ability to build effective relationships across lines of difference, resolve conflict, and gain the confidence of others through honesty, integrity, and authenticity
Familiarity with these platforms: Salesforce, Microsoft Office, and Google Suite
At least 4-5 years of related work experience
A Master's degree in education or a related field required
Excellent communication and facilitation skills (virtually and in-person; one-on-one and group)
Organized and detail-oriented
Creativity and the ability to improve upon existing systems
Fluency in oral and written Spanish is highly preferred
Demonstrated ability to manage, analyze and utilize data for programmatic purposes
Strong personal commitment to our school values; A growth mindset, curiosity, and humility
A valid driver's license is required
Compensation
Salary will be competitive and commensurate with experience. Esperanza Academy offers an attractive benefits package including 403(b), medical, dental, life, and disability insurance, and a comprehensive professional development program.
To Apply
Please send a cover letter, a resume, and contact information for three professional references to employment@esperanzaacademy.org.
Non-Discrimination Policy
Esperanza is committed to a diverse and inclusive community with respect to race, national origin, religion, gender, sexual orientation, family status, economic circumstance, age, and physical disability in its student body, faculty and staff. Esperanza Academy does not discriminate on the basis of race, color, national and ethnic origin in the administration of its educational policies, admission policies, and athletic and other school-administered programs. Esperanza Academy is an Equal Opportunity Employer.
Esperanza Academy
Lawrence, MA