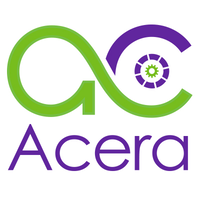 Director of Finance & HR
Staff / Full-Time
Acera School, Winchester, MA
Director of Finance & HR
Acera school is in its 13th year of operation, and seeks to open a new chapter in its history, embarking on a large campus improvement/ building project, while also maintaining an excellent school and enrichment program!   Join our management team, and help Acera School establish and upgrade its business office in order to support sustainability and excellence of our core school, enrichment and AceraEI outreach programs, while we also launch and manage capital improvement projects.  All facets of this role require a mindset of shared leadership and collaboration, particularly with our Director of Operations and our Head of School.
About Acera
We envision a world in which schools engage students in meaningful learning, in which teachers are freed as entrepreneurs in their classrooms, and in which students can become the best version of themselves, given each students' unique capacities, needs, and passions. The Acera School day program provides students with unbounded access to learning, offering high-capacity students opportunity according to their ability, not age. Acera's enrichment programs (after school, summer, and vacation week camps) are open to the public, and our Education Innovation (EI) efforts are actively engaged in public school projects to support educational change. We also partner with organizations beyond our walls, creating programs rich in sciences, technology, engineering, creativity, and the arts. We operate both as a lab school and a microcosm of what is possible for other schools. We seek to grow students' emotional intelligence and develop the next generation of innovators, leaders, and creative thinkers who can make a positive impact in the world. 
Learn more about how we teach at www.aceraschool.org/how-we-teach.
Job Duties & Responsibilities
Finance Components: 
YTD / Adaptive Budget Management

:  Responsively adapt spending throughout in school year in ways which reflect the revenue and performance of each school year to enable revenue neutral or revenue positive results. in the operational parts of our budget, every school year. 

Fiscal Direction in Capital Improvements

:  Enable clarity and adaptability while we build out a financing plan and capital campaign towards construction of a new building with campus improvements.  

Business Office Accounting:

  Manage business office functions across core school, enrichment, and AceraEI public outreach endeavors to assure accurate and timely monthly close, as well as regular reporting which can support decision making at the school as enrollment and staffing needs evolve within each year as well as across year-to-year.  Manage bookkeeping and components of others' roles which integrate with bookkeeping processes.  Manage student tuition payment process, leveraging / adapting existing tools (Blackbaud and Smart Tuition.)  

Tools, Database, and Systems:

  Partner with the Director of Operations to own and lead effective use and decision making around office and accounting systems and databases, assuring effective use of tools and integration across systems, including Quickbooks, Blackbaud, and other tools.  

Forecasting & Modeling the Future

:  Partner with the Head of School and the Administrative team to make yearly budgets which build and learn from prior years while also enabling funding of continuous improvement, campus upgrades, and optimization to perform on our mission.  Collaborate with the Enrichment Program Manger to build expansion plans and optimization of profitability amid growth.  Update future forecasting / modeling in time for quarterly Board of Directors meetings, planning out with a 5+ year time horizon.  
HR Components: 
Hiring:

  Assure that job descriptions are written, posted, and accurate, and that recruiting tools and referral agencies are optimized within the hiring process.  Support managers to run effective hiring in their areas of the school.  

Legal

:  Assure that employee concerns and complaints are addressed in ways which align with school culture and legal norms.  Ensure updates to employee and family handbooks and contracts in ways which enable continuous improvement and compliance of the school

Performance & Staffing:  Collaborate with managers and staff to clarify new ways we can document employee coaching, to enhance employee growth.  Concretize how employee feedback informs decisions about pay and contract renewals.  Support performance improvement planning processes as needed.  Produce employee offer letters for new hires and annual renewals.
Qualifications
Bachelor's degree in Accounting required (advanced degree preferred)

Minimum 5 years of related experience

Previous non-profit experience, preferably in an independent school, is preferred

High proficiency with technology, including Excel, Microsoft Office, and related products is essential

Experience with a School Information Management platform (experience with Veracross is a plus)

Personal qualities sought: Integrity, analytical thinker, ability to multi-task, problem solver, proactive management style, a life-long learner who seeks to remain current through continuing education and professional development

Must be characterized by excellent judgment, strong organizational and time management skills, and attention to detail

Commitment to maintaining confidentiality in all matters is required

Strong written and verbal communication skills, good interpersonal skills, and the ability to achieve results with diverse constituencies
Salary & Benefits
Flexible work possibilities include options of 1-2 days/ week of working remotely and/or a step back from full time, to work in a 4 day / week position

Salary range $85,000 – $120,000 / year

Paid federal/state holidays plus school-year breaks.

Health, dental and vision benefits available, SIMPLE IRA.

Free after-school and summer programs for children of eligible employees.
Working Conditions
Prolonged periods standing and walking throughout school, classroom, and campus, including climbing stairs.

Must be able to assist students who have physical difficulties.

Must be able to kneel, sit, stand, crawl, push, and pull to assist and teach children throughout the day.

Must be able to traverse the space and adjust one's tone and height, by bending or leaning, in order to teach each child.

Prolonged periods sitting and working on computer to complete necessary planning, paperwork, etc

Must be able to lift up to 15 pounds at times.
Equal Opportunity Employer
Acera is an Equal Opportunity Employer that does not discriminate on the basis of actual or perceived race, creed, color, religion, alienage or national origin, ancestry, citizenship status, age, disability or handicap, sex, marital status, veteran status, sexual orientation, genetic information, arrest record, or any other characteristic protected by applicable federal, state or local laws. 
Conditions of Offer
You must provide documentation of a completed COVID vaccination series. 
All offers of employment are contingent upon CORI, SORI, and fingerprint-based background checks, as required by the laws of the Commonwealth of Massachusetts. Under the Immigration Reform and Control Act (IRCA), our company is required to verify the identity and work authorization of all newly hired employees. Therefore, if you accept this position, you will be required to complete a Form I-9 upon hire. Within 3 days of beginning employment, you will need to supply acceptable documentation days of beginning employment, you will need to supply acceptable documentation (as noted on the Form I-9) of your identity and work authorization.
Apply
Please submit a cover letter, resume, and salary expectations to hiring@aceraschool.org.
March 2023
Acera School
Winchester, MA
Elementary, Middle School, High School
Day
All Gender