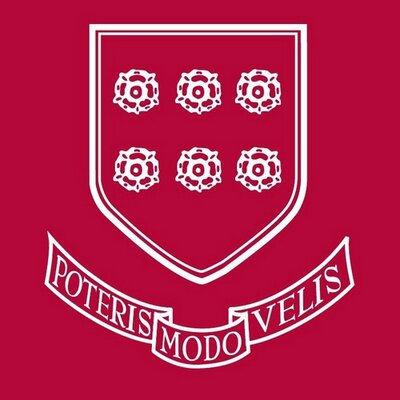 Accredited by AISNE
Director of Facilities
Staff / Full-Time
Fay School, Southborough, MA
Description
The Director of Facilities oversees maintenance, repair, and general upkeep of all school buildings, grounds, and equipment. The Director administers all campus projects, budgets, site plans, and inventory documentation. The Director is expected to work independently and proactively, ensuring the overall effectiveness of the Facilities Department team. The Director reports to the Assistant Head of School for Finance and Operations and collaborates closely with the Assistant Head to develop, implement, and oversee building projects and long-range campus plans.
Qualifications
The ideal candidate will have at least five years of experience with a broad range of facility management including buildings, grounds, and athletic fields. Strong project management skills and experience managing a team are required. Candidates should have experience planning and managing operational and capital budgets, including contract negotiation skills. Candidates must be able to communicate effectively with all members of the community and demonstrate a high level of customer service. Candidates must be physically capable of:
Safely lifting and carrying up to 50lbs
Safely driving school vehicles
Performing repetitive tasks including stooping, bending, reaching, and carrying
Safely using hand, power, and electrical measuring tools
Responsibilities include:
Ensuring that all campus buildings and grounds are well maintained
Directing and supervising facilities staff and outside contractors to ensure that work is coordinated among all areas of the school
Preparing annual operating and capital budgets, planning physical plant improvements, and developing long-range capital equipment plans
Ensuring that safety standards and procedures are implemented, communicated, and followed
Overseeing the management of facilities and event requests from school departments and the fulfillment of requests in a timely manner
Managing contracted services to ensure compliance with contractual agreements and budgetary restrictions
Ensuring that electrical, plumbing, air conditioning, HVAC, and other essential systems and equipment are monitored, cleaned, inspected, and maintained on a regular schedule
Planning for future maintenance needs of buildings, grounds, and equipment to minimize disruptions to the successful operation of the school
Identifying, purchasing, and retaining supplies and equipment for the operation and maintenance of buildings and grounds, and maintaining an inventory control system for equipment and supplies
Maintaining complete records, diagrams, surveys, and maps of school buildings, grounds, and utility systems.
Developing and maintaining strong, positive relationships with outside vendors and officials in the Town of Southborough
Ensuring compliance with Federal, State and Local government regulations, including ISO, OSHA, EPA, Fire Marshal, NFPA, and Permit Office
Fay School seeks candidates who will reflect and enhance the racial, ethnic, cultural, and gender diversity of our school community. Interested candidates should submit a cover letter and resume via our secure application portal.
Fay School, 48 Main Street, Southborough, MA 01772
Fay School is an equal opportunity employer and does not discriminate on the basis of race, color, religion or creed, national or ethnic origin, gender, gender identity, sexual orientation, genetic background, age, disability, military service, or any other category protected under applicable law, in its hiring, employment or other programs and activities.
Fay School
Southborough, MA
Elementary, Middle School, High School
Boarding, Day
All Gender