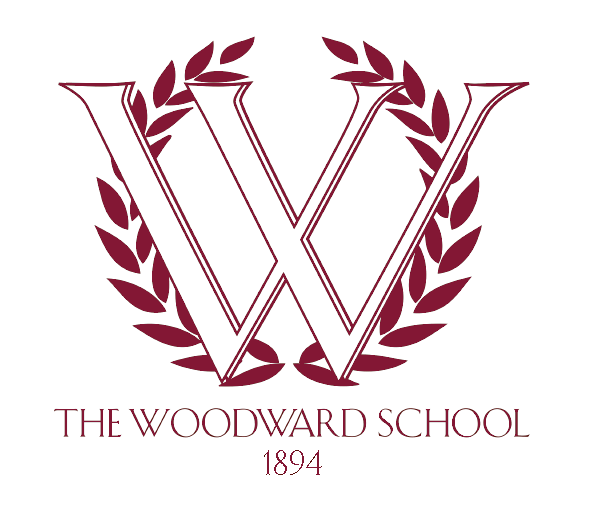 Accredited by NEASC
Director of Enrollment
Staff / Full-Time
The Woodward School, Quincy, MA
The Woodward School for Girls is looking for an experienced Assistant Head of School for Enrollment who will oversee all aspects of admissions, recruitment, and financial aid and will direct the admissions process from inquiry to enrollment. This a senior leadership position that provides thoughtful leadership on student enrollment for students in grades 6-12. The Director will partner with the Head of School to increase enrollment and works closely with school leadership, the admissions team, and the school marketing team.
Director of Enrollment Duties & Responsibilities
Responsible for student enrollment goals
Foster strategic planning, analysis, and coordination of communication
Collaborate with Director of Recruitment and Marketing
Manage enrollment database / TADS and admissions database / Ravenna
Manage and direct our admissions team and applicant evaluation
Manage international student recruitment
Recruit and train students, parents, and staff volunteers to support admissions goals
Serve as an ambassador of The Woodward School, representing who we are, what we believe, and making families feel welcome
Maintain a prominent position during the summer to enhance enrollment
Engage with teachers to provide support for shadow days and Open Houses
Hire photographers for campus photoshoots for marketing purposes
Attend admissions fairs and networking events
Lead Financial Aid & Scholarship Committees
Production of decision letters
Attend school functions
Develop monthly admissions newsletters
Create weekly press releases for local news outlets
Manage responses to website chat function
Manage agreements for new and returning families through the enrollment database
Collaborate in creating a calendar of events for the school year, recruiting fairs open houses, info sessions and webinars
Skills and Qualifications:
Qualified candidates should have at least seven to ten years of experience at independent schools, counseling prospective students and families through the enrollment process. They should be able to demonstrate sustained enrollment growth. The Director must have exceptional oral and written communication skills, high energy, and the drive to succeed. They should have a strong understanding of enrollment funnels at independent schools and be able to collect, analyze, and communicate data, plan, organize and coordinate multiple tasks simultaneously, and meet deadlines while maintaining a sense of humor. Bachelor's degree required; Master's degree preferred.
Additionally, the candidate will demonstrate:
Commitment to maintaining an authentic and inclusive community
Outstanding strategic thinking, and analytical skills
Command of current trends & best practices in education & admissions
Experience with current and emerging technology used for recruitment, admissions, and financial aid, database management, Ravenna, TADS, Office 365, Google Suite, Excel, Canva, online applications, & social media
Results-oriented, creative problem solver, and strategic thinker
Motivated, multitasker, ability to meet changing demands and tight deadlines
Eager to join a collaborative team that is making a positive impact in the lives of motivated girls in our community
Demonstrates excellent interpersonal skills and collaborates well with diverse groups of people
Specialized Training:
Has worked with various CRM systems
Recruiting and Marketing experience in education
Public Speaking training and experience
Knowledge, Skills, and Other Abilities:
Collaboration
Time management
Oral and written communication
Marketing
Analytics and Reporting
Sense of Humor
Founded in 1894, The Woodward School is an all-girls day school for grades 6-12. For over 125 years, Woodward has provided a rigorous college preparatory curriculum in an environment where students are challenged to achieve their potential as scholars and citizens. Woodward empowers girls to become academically skilled students well prepared to succeed in four-year colleges and beyond. Woodward students become strong advocates and confident, lifelong learners. Co-curricular opportunities, including athletics, visual and performing arts, community service, add additional critical dimensions to our program.
Over the years, Woodward has drawn students from over thirty-five towns in Greater Boston and the South Shore to its convenient location in downtown Quincy right across the street from the MBTA Redline. Woodward's commitment to diversity, equity, and inclusion is evident in all aspects of school life – the educational program, curriculum decisions, and anti-bias training.
The Woodward School does not discriminate based on race, color, age, religion, national origin, gender identity or ancestry, veteran status, sexual orientation, genetic information, or non-job-related physical or mental disability. We welcome and encourage candidates of color and all diverse candidates to apply.
To apply, please submit a cover letter, resume, diversity statement, and five references to employment@thewoodwardschool.org
Thank you for your interest in The Woodward School for Girls!
The Woodward School
Quincy, MA
Elementary, Middle School, High School
Day
Girls