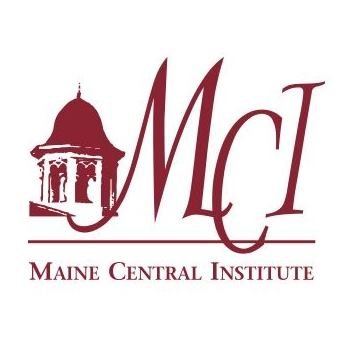 Accredited by NEASC
Director of Enrollment Management
Administrator / Full-Time
Maine Central Institute, Pittsfield, ME
Job Summary
The Director of Enrollment Management is an integral part of the school's senior administrative team and is responsible for managing all facets of the admissions process in the school's effort to attract, enroll, and retain a diverse and dynamic student population. 
Essential Duties and Responsibilities
The director of enrollment management will:
Contribute to the mission and standards of the school by recruiting and retaining students who will benefit from the school's unique culture and programmatic offerings and contribute to the school community.

Formulate forward and strategic-thinking, admission, and enrollment policies.

Report directly to the Head of School and serve as a liaison to the board of trustees regarding admissions and enrollment.

Coordinate four essential elements to ensure a competitive admissions process and the long-term health of the student body and broader alumni/ae base:

Admission management (the tracking of prospective students from applicant to enrollment and beyond)

Student retention

Marketing

Data utilization

Develop a strategic recruitment plan to reach targeted audiences, including identifying and implementing admissions best-practices.

 

Supervise admission office staff.

Utilize enrollment management softwares, such as Blackbaud.

 

Work closely with the Chief Financial Officer and Business Office.

 

Oversee enrollment management budgets.

Partner with student affairs committees and academic departments.

Understand the culture and climate of the school and the broader educational environment.

Foster high ethical standards, integrity, and respect for colleagues, alumni/ae, parents, and students throughout the admissions process.

Be sensitive to economic, cultural, and other issues present in the enrollment of a diverse student body.

Communicate clearly and enthusiastically to all staff and prospective students.
Other Duties
The Director of Enrollment Management, along with all school administrators, serves on a duty team on a rotating basis throughout the school year. 
Desired Qualifications
A bachelor's degree; master's degree preferred

Five years of experience in education, preferably in admissions

Ability to think critically and creatively

Proven success in an administrative role.

 

Demonstrated leadership qualities

The ability to work collaboratively with other school community members

Outstanding oral and written communication skills

Ability to travel as needed, including internationally
Interested candidates should submit a resume, letter of interest, and three-t0-five professional references to:
Dan Welch
Chief Financial Officer
dwelch@mci-school.org
Maine Central Institute
Pittsfield, ME
Middle School, High School
Day, Boarding
All Gender
Town Academy