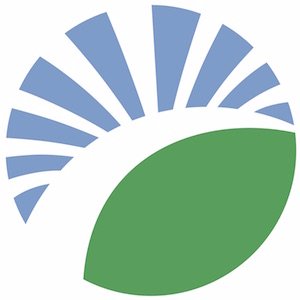 Accredited by AISNE
Director of Diversity, Equity, and Inclusion
Administrator / Full-Time
Riverbend School, Natick, MA
Director of Diversity, Equity, and Inclusion
Riverbend School seeks a full-time Director of Diversity, Equity, and Inclusion (DEI) to begin on or before July 1, 2022. This is a year-round position and is benefits-eligible. Located in Natick, MA, Riverbend is an innovative Montessori school that serves toddler through eighth grade students. As a young school of 200+ students on a newly developed campus, Riverbend just celebrated its tenth anniversary. The School has a strong social justice component, and is beginning the journey in developing its DEI mission, philosophy, and direction. The Director of DEI will play an integral role in leading this work, reporting to the Head of School, and serving as a member of the senior leadership team, and the Board of Trustees DEI committee. Riverbend School prides itself on its diverse and gender-inclusive staff and student population, and welcomes candidates from a variety of races, ethnicities, cultural backgrounds, gender identities, and sexual orientations.
Scope of Work:  All diversity, equity, and inclusion related education, training, and events.
Key Responsibilities:
Coordinate all programming and training related to DEI efforts across all school constituencies
Establish a faculty and staff DEI committee and lead regular meetings
Examine curriculum, school policies for bias, and DEI relevancy
Support the DEI committee of the Board to further all aspects of DEI work
Provide multicultural resources for faculty, students, and parents
Participate in the furthering of school culture and climate by becoming a fully invested member of the staff
Work with  senior administrators to ensure hiring practices are in line with DEI work
Experience Requirements:
Bachelor's or advanced degree in education or related field
Appreciation for the Montessori philosophy
Experience with workshop facilitation and curriculum design
Elementary school teaching experience preferred
Love of children and their development
Demonstrated work in the DEI sphere either in a school setting or related field
Strong interpersonal, oral, and written communication skills
Commitment to DEIJ:
Riverbend School is committed to becoming an anti-bias and anti-racist community. All candidates must be committed to furthering this work by embracing differences; exploring and affirming the identities and intersections of all which include race, ethnicity, gender, sexual orientation, religion, socioeconomics, social class, family structures, learning differences, and differences in ability. Candidates must be comfortable working in a culturally diverse environment.
EEO Statement:
Riverbend School is committed to providing equal opportunity in employment. Riverbend strictly prohibits discrimination or harassment of any kind based on race, color, religion, creed, sex, pregnancy, national origin, sexual orientation, gender identity, age, physical or mental disability, genetic predisposition or carrier status, marital status, veteran status, or any other class protected under applicable federal, state or local law.
COVID-19 Vaccination Policy:
All employees of Riverbend School are required to be fully vaccinated for COVID-19.
Riverbend School
Natick, MA
Infant / Toddler, Early Childhood, Elementary, Middle School
Day
All Gender
Montessori