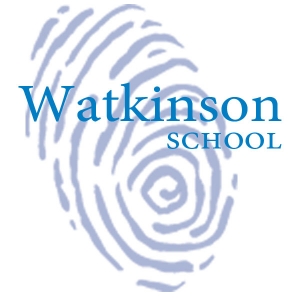 Accredited by NEASC
Director of Dining Services
Administrator / Full-Time
Watkinson School, Hartford, CT
Watkinson School, an independent day school serving students in grades 6-PG, offering inventive teaching to Hartford and surrounding communities since 1881, seeks a full-time Dining Services Director. Applicants must possess enthusiasm for working in a dynamic environment, be a strong team player and possess a passion for food and for managing a kitchen that feeds almost 350 people every day. The Dining Services Director will report to the CFOO, be responsible for a team of food service professionals, a very active kitchen, providing breakfast and lunch each day and catering events on campus. This role carries responsibilities for both managing significant supplier partnerships and an employee team that, together, put healthy, delicious food at the center of a community where the kitchen is an important part of the culture of the School.
This position provides an ideal opportunity for a savvy food service manager with demonstrated experience and knowledge of food and meal planning and preparation, budgeting and expense management, contracting, and food safety. The ideal candidate will have a bachelor's degree and 5+ years of related work experience, preferably in a school environment
This position requires Serve-Safe Certification
The Dining Services Director will take on the following duties:
Overall management of the food services operation, including, but not limited to: daily, on-time meal production with an eye towards customer satisfaction
Menu planning featuring a wide variety of nutritious foods, representing ethnic, seasonal and cultural diversity and specialized diets, as well as adhering to the guidelines of the local Board of Health
Communication and management, along with Watkinson's health professional, of all student food allergies and ensuring healthy options available for all
Scheduling all aspects of special functions, including menu documentation, event coordination, staff scheduling, and food preparation
Responsibility for all personnel-related and supervisory functions of the Department, including, but not limited to staffing, scheduling and supervision, timekeeping, and maintenance of a safe working environment
Facility sanitation while ensuring meeting and exceeding guidelines for local and State inspections
Budgeting, invoice management, and reporting related to Dining Service operations
Ordering food, non-food supplies, and necessary food service equipment and carefully managing inventory control
The Food Service Director will possess and utilize the following skills and dispositions:
Strong organizational, communication, and leadership skills
Experience with Microsoft Office and the Google Suite
Willingness to work long and flexible hours—including evenings and weekends when needed
A belief in and commitment to Watkinson's mission and vision
A sense of humor and enthusiasm for the work we do each day
Watkinson is an equal opportunity employer and an open and affirming community that seeks candidates of diverse backgrounds. This 10-month position will start in August 2023. Interested candidates should send a cover letter, resume, and three references to diningservicesposition@watkinson.org. The position will remain open until it is filled.
Watkinson School
Hartford, CT
Elementary, Middle School, High School
Day
All Gender