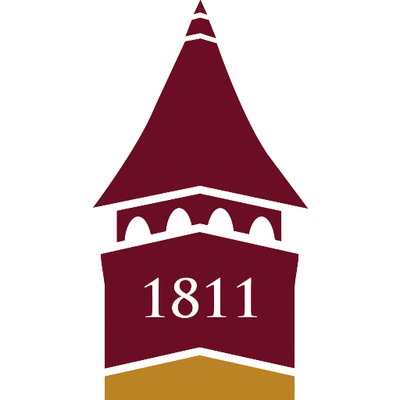 Accredited by NEASC
Director of Advancement
Administrator / Full-Time
Thornton Academy, Saco, ME
POSITION OPENING: Director of Advancement
Accountability
The individual in this management position will report to the Headmaster.
Nature of the Position
The Director of Advancement must be a strategic, results-oriented, and hands-on professional capable of planning, launching, and effectively executing a wide range of advancement-oriented initiatives at Thornton Academy.
The individual in this position is responsible for building and fostering positive and productive relationships among philanthropic, corporate, and community leaders as well as individual alumni and donors vested in supporting and advancing the academy.
Thornton Academy's Director of Advancement is responsible for strategically promoting the school's brand, cultivating relationships with key constituent groups, and soliciting gifts in support of the school's mission. The Director of Advancement oversees all internal and external communication and marketing efforts, ensuring that the school maintains a clear and consistent voice to all its stakeholders.
Performance Responsibilities
Responsibilities for this position include but are not limited to:
Managing advancement, communications, and marketing staff members (reviewing/revising/establishing office protocols, training as necessary, evaluating performance)
Overseeing third-party contractors – digital marketing, graphic design, content creation
Developing and executing a calendar of annual advancement events which include but are not limited to: alumni reunions, recognition events (e.g., Athletic Hall of Fame), auction, cultivation and stewardship events, community networking opportunities, and special events
Overseeing alumni relations – identify alumni donor prospects, class agents, and members of the Alumni Association, cultivate philanthropic relationships with alumni locally, regionally, and nationally, guide and provide support for the Alumni Association
Managing all aspects of the annual giving program ("Thornton Fund"), including preparing solicitation materials for direct mail appeals, social media, and email appeals
Developing and leading major fundraising initiatives, including 1811 Society, capital campaigns, grant application, and targeted restricted giving
Making timely and accurate responses to donor concerns, requests, and gifts
Leading the Development Committee and working with the Board of Trustees to engage in fundraising activities, serving on other trustee committees as assigned (Enrollment Committee and Buildings and Grounds Committee)
Serving as a key representative of the academy in the community, an ambassador for the mission, liaison with donors, and communicator of TA's story, program, and services (Rotary, Biddeford-Saco Chamber of Commerce, Saco Main Street)
Serving as a member of the Senior Administrative Team and Tier 1 Crisis Team
Collaborating with the Admissions team to develop and implement a plan for increasing mission-fit applications through recruitment, advertising, and school visibility
Collaborating with the Associate Director of Communications to ensure the meeting of various communication needs across campus while providing effective and consistent messaging to all TA stakeholders (parents, students, faculty/staff, alumni, and agents), developing a public relations strategy in line with TA branding, messaging, and priorities
Cooperating with the members of the Senior Admin Team and the Associate Director of Communications to provide strategic leadership for comprehensive long-range advancement communications/marketing plans including branding, messaging, positioning, advertising, collateral, community outreach, web presence, and internal/external communications – reviewing, evaluating, and updating the plan annually
Draft and manage the advancement and marketing budgets
Other duties and responsibilities as assigned

Qualifications

Demonstrated ability to motivate, deploy, and supervise staff and volunteers
An authentic desire to elevate Thornton Academy and to embrace and advance its mission
Proven skill in networking, relationship building, and community outreach
Outstanding communication skills, both oral and written, and superior interpersonal skills, with a natural way of connecting with various constituents and audiences
Skilled problem solver and critical, strategic thinker who will meet challenges with creative and effective solutions
An understanding of the critical role that advancement plays in fulfilling the school's mission, and a relentless commitment to achieving advancement goals
Political savvy to appreciate and navigate a complex, challenging environment, using discretion, diplomacy, and enthusiasm to build bridges and create connections among all partners
Focused and disciplined administrator able to formulate an effective timeline, to establish and prioritize next steps, and to execute an effective strategy for success
Familiarity with IRS regulations as they relate to philanthropic giving and industry accounting and reporting standards
Bachelor's degree (master's preferred)
Minimum of 5 years progressive advancement experience
Required Application Process
All those interested in applying must submit:
School application form ("Non-Instructional", available at www.thorntonacademy.org careers page
Letter of interest
 List of three references with contact information
Please submit all materials with "Applicant: Director of Development in the Subject line to Lisa.estabrook@thorntonacademy.org
If electronic submission is not possible, materials may be mailed or delivered to: Lisa Estabrook Thornton Academy 438 Main Street Saco, ME 04072
The Thornton Academy Board of Trustees has adopted a non-discrimination policy. Thornton Academy considers all applicants without regard to race, age, color, ancestry or national origin, religion, gender, gender identification, sexual orientation, physical or mental disability, marital, veteran, or any other legally protected status.
Thornton Academy
Saco, ME
Elementary, Middle School, High School
Boarding, Day
All Gender
Town Academy