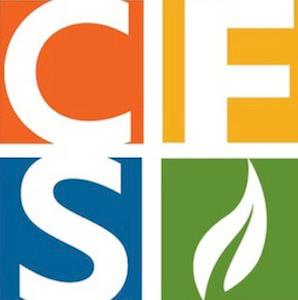 Accredited by AISNE
Director of Development
Administrator / Full-Time
Cambridge Friends School, Cambridge, MA
Cambridge Friends School: Director of Development
Job Summary:
The Director of Development is responsible for all of the fundraising and friendraising events at
Cambridge Friends School. The Director works closely with the Head of School to create and implement
strategies to support the fundraising and overall community development at the School. The Director
serves on the School's Administrative Team. The position is a full-time, twelve-month position with a
competitive salary and benefits.
Cambridge Friends School, a pre-kindergarten through eighth-grade Quaker School located in
Cambridge, Massachusetts, is a mission-driven school with a commitment to project-based, experiential
learning. Guided by the six Quaker Testimonies of Simplicity, Peace, Integrity, Community, Equality, and
Stewardship, Cambridge Friends School focuses on educating the whole child in an environment that
best positions the child for success. The CFS mission is dedicated us to social justice and equity.
We engage students in meaningful academic learning within a caring community strongly committed to
social justice.
Duties and Responsibilities:
 Annual Fund
o Create and execute the School's Annual Fund Campaign working with the Head of
School, Communications Associate, and the Board of Trustees' Development Committee
o Produce collateral for both hard mailing and email solicitations
o Work with Head of School to determine leadership donors, set target asks, and assign
solicitors
o Create all support messaging (email reminders, promotions, etc.)
o Enter all gifts into database
o Create gift acknowledgements
o Build pool of Annual Fund volunteers and manage them
 Manage Database (Blackbaud's "Raiser's Edge)
o Create and maintain donor records
o Leverage resources in Raiser's Edge to execute Annual Fund and identify potential major
donors
 Support Head of School by identifying and setting up meetings with potential major donors
 Coordinate Special Events with Family Association/Head of School
o Fall Wine and Cheese reception
o Fall Festival
o Winter Solstice
o Multicultural Potluck
o Super Sleepover
o Middle School Social
o Spring Banquet
o Graduation
o Faculty Feasts and Student Fun Fridays
Qualifications:
 Bachelor's Degree
 3 or more years experience in an independent school or other non-profit development office
 Superior oral and written communication skills
 Familiarity with Blackbaud's Raiser's Edge system
 Ability to prioritize and organize projects and work independently
 Ability to collaborate and guide parent and board volunteers
 Self-motivated, collaborative, and willing to work beyond traditional office hours including
evenings and weekends when necessary
 A basic knowledge and understanding of current fundraising trends
It is Cambridge Friends School's policy to provide equal employment opportunity to all employees and
applicants for employment without regard to race, color, sex, religion, pregnancy, identity, national
origin, ancestry, age, physical or mental disability, genetic information, marital status, veteran status,
military service, application for military service, or any other status protected by applicable law.
Qualified candidates should send a letter of interest, resume, and references to David Tierney, Head of School.
Cambridge Friends School
Cambridge, MA
Early Childhood, Elementary, Middle School
Day
All Gender