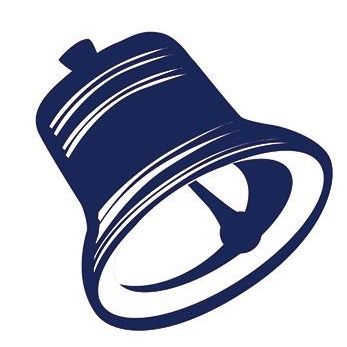 Accredited by AISNE
Director of Curriculum
Administrator / Full-Time
Friends Academy, Dartmouth, MA
Friends Academy is a small, progressive EC-8 school of 240 students on the south coast of Massachusetts. We are known for having a strong sense of community that balances academics, arts, social and emotional learning, athletics, and outdoor activities.
Friends Academy seeks a positive, curious, and forward-thinking Curriculum Coordinator. This full-time position reports to the Head of School, is a member of the senior leadership team, and is responsible for overseeing, mapping, and leading the ongoing analysis of the school's curriculum from early childhood through Grade 8.
Responsibilities:
Collaborate with the Head of Lower School, the Director of the Sally Borden Program, and the Head of Middle School to ensure a cohesive Early Childhood through eighth grade program
Oversee curriculum mapping from early childhood through Grade 8
Serve as a member of the senior leadership team
Facilitate and lead the thoughtful, systematic evaluation of the School's program at regular intervals
Serve as an advocate for Learning Portfolios, Project Based Learning, and other progressive practices
Teach or administer (approximately 40% time) in an area of the school consistent with need and experience
Participate in Outside the Classroom trips and overnights, school dances, performances, and other co-curricular programming
Qualities:
Exude a sunny outlook on the world and opportunities for young people
Think creatively, energetically, and be able to envision possibilities while attending to detail, producing tangible results, and sticking to a timeline
Possess a desire to contribute to something larger than oneself and a deep-seated belief in the power of teamwork
Partner effectively with teachers and administrators
Understand, appreciate, and celebrate the range of grades, disciplines, and experiences across the program
Support a collaborative and forward thinking culture committed to valuing the inherent worth of each individual and what is best for students
Desire to take advantage of Friends Academy's 64-acre campus, trails, garden, and outdoor learning spaces
Requirements:
Bachelor's degree in a relevant field
Commitment to teaching and learning in a vigorous school community with a commitment to equity and inclusion
A minimum of five years of progressive teaching and leadership experience with EC-8 students and teachers
Excellent verbal and written communication skills
Attention to detail and the discipline to keep to a schedule
Significant experience with childhood development and curriculum development
Strong leadership and facilitative skills and a passion for people, teaching, and learning
Humility and a commitment to what is best for children
The ability to think strategically, lead, and follow through on major initiatives
Applying:
Interested candidates should send a cover letter, resume, and the contact information for three references to Ben Kennedy (bkennedy@friendsacademy1810.org), Head of School. The materials should clearly indicate the candidate's qualifications for and interest in this work, articulate why Friends Academy resonates with them as an educator, and demonstrate a track record of increasing responsibility throughout previous employment.
Equal Opportunity Employer
Friends Academy admits students and hires faculty and staff of any race, color, national and ethnic origin to all the rights, privileges, programs, and activities generally accorded or made available to all students, faculty, and staff at the school. Friends Academy does not discriminate against someone (applicant or employee) because of that person's race, color, religion, sex (including gender identity, sexual orientation, and pregnancy), national origin, age (40 or older), disability, or genetic information. It does not discriminate on the basis of race, religion, national or ethnic origin, gender, sexual orientation, or gender identity of others in the administration of its educational policies, employment practices, admissions policies, financial aid program, or other school administered programs.
Friends Academy
Dartmouth, MA
Early Childhood, Elementary, Middle School
Day
All Gender
Religiously-Affiliated