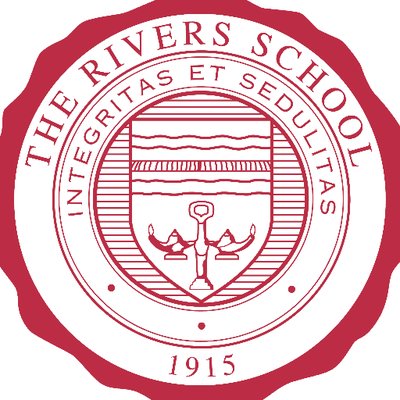 Accredited by AISNE
Director of Community Engagement
Administrator / Full-Time
The Rivers School, Weston, MA
The Rivers School — a 6-12 co-ed independent day school in Weston, MA, just outside Boston — seeks professionals who are looking to join a dynamic, innovative, and welcoming school community.
The Director of Community Engagement will be responsible for connecting students with experiences around issues of local, national, and global importance. The lens for the role is twofold: to curate experiences in which students collaborate meaningfully with people in local communities beyond the school and to develop opportunities for students to engage thoughtfully across the campus community on topics relevant to national current events and civic engagement in the political process. Through an intentional design and execution of these experiences in both realms, the Director of Community Engagement will aim to nurture the growth of students' cultural competence, promote habits of mind intended to develop students' capacity to analyze systems, and use this capacity to understand multiple perspectives, navigate complexity, and determine effective courses of action. To achieve these goals, the Director of Community Engagement will work closely with the Director of Diversity, Equity, and Inclusion and academic leaders across both the middle and upper school while maintaining the logistical demands inherent in the execution of these engagement opportunities.
Candidates must value professional development as well as possess the ability and desire to collaborate effectively with colleagues to develop the program's goals and those of the institution. A team-first attitude, a sincere care for student well-being, and a commitment to advancing the school's DEI mission are also essential qualities for a successful Rivers educator.
Rivers encourages interest from candidates who will enrich the diversity of identity, experience, and perspectives among our faculty body and school community. Rivers offers BIPOC, LGBTQ+, and white ally affinity spaces for faculty, as well as school-wide professional development to support and enrich our DEI work.
Primary Responsibilities: 
Plan, organize, and execute community engagement learning experiences both on and off campus
Oversee various student clubs, internship programs, service learning opportunities, and other established initiatives
Amplify student contributions to civic engagement within the school community and beyond
Raise awareness of relevant programs, clubs, and other opportunities for student involvement
Develop and sustain relationships with students, faculty, administrators, and families in the campus community and with various constituencies off campus
Collaborate with administrators and other program directors on initiatives and decisions related to the student experience
Possibility of teaching one course
Qualities and Qualifications: 
Ability to build dynamic relationships with different constituencies and collaborate effectively
Detail-oriented with a demonstrated ability to coordinate multiple projects with moving parts
Experience facilitating productive student engagement with national current events and political processes
Understanding of how to both teach and model skills of cultural competence
Ability to apply systems thinking lens to projects and processes
Familiarity with global citizenship frameworks
Ability to work evenings and weekends from time to time
Comfort with public speaking
Experience managing a budget
A bachelor's degree in a relevant field is required, a master's degree is preferred
The Rivers School
Weston, MA
Middle School, High School
Day
All Gender