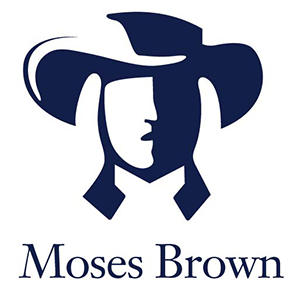 Accredited by NEASC
Director of College Counseling
Full-Time
Moses Brown School, Providence, RI
Moses Brown seeks an enthusiastic and highly qualified college counselor to join our team. The leadership model of
which the successful candidate is part will depend on their qualifications, experience, and qualities, and may be either a shared leadership model or sole directorship. Those interested in either model are encouraged to apply.
The ideal candidate would possess a Master's degree and a minimum of three years of college counseling experience. A background in college admissions and college counseling office leadership experience is strongly preferred. The most compelling candidates will possess the willingness and desire to work as a collaborative team
member; a robust work ethic; outstanding organization and time-management skills; excellent written and oral
communication skills; creativity; humor; and the ability to effectively engage with a diverse group of students,
parents and guardians, faculty, and administrators.
Reporting to the Head of Upper School, this is a 10-month full-time position to begin in August 2023. Responsibilities include:
Participating

in

the

management

of

a

comprehensive

college

counseling

program

with

the

support

of

an

office

coordinator

and

two

other

counselors

Serving as the primary college counselor to approximately 35 students in the senior class and approximately 35 students in the junior class
Advising and supporting members of the senior and junior class and their parent(s)/ guardian(s) in all aspects of the college admission process, including discussing college possibilities, guiding course selection, educating families about the college admission landscape and trends in higher education, providing guidance on essay and supplement writing, navigating the athletic recruitment process, and offering resources regarding financing an undergraduate education

Engaging with the Moses Brown community in ways that will help the counselor develop a holistic understanding of each student within its context, as well as gain an understanding of the MB program

Writing a compelling and detailed letter of recommendation for each senior counselee

Participating in planning, presentation, and sponsorship of all office programming, including occasional

evening and weekend commitments

Meeting

with

college

representatives

who

visit

Moses

Brown

and

cultivate

excellent

relationships

with

admission

colleagues

Pursuing professional development by visiting college campuses, attending regional/national conferences, engaging in college-sponsored events, and participating in professional organizations
Exhibiting proficiency with technology related to college search and application: Naviance, Common Application, Coalition Application, College Kickstart, and other web-based programs

Performing

other

duties

both

within

and

outside

the

college

office

given

the

talents

and

background

of

the

individual
The position may include responsibilities such as supervising the Office Coordinator, managing the office budget, presenting to the Board of Trustees, and/or overseeing a variety of other aspects of the college counseling program, dependent on the candidate's background and skills and the office leadership model.
To apply: Please submit a resume, cover letter that serves as a statement of interest, and the names and contact information for 3 references to jobs@mosesbrown.org. It is very important that you indicate the job number (CCO-001) in the subject line of the email. Once we have read and discussed applications, we will be in touch with
select candidates to arrange interviews.
Moses Brown School
Providence, RI
Early Childhood, Elementary, Middle School, High School
Day
All Gender
Religiously-Affiliated