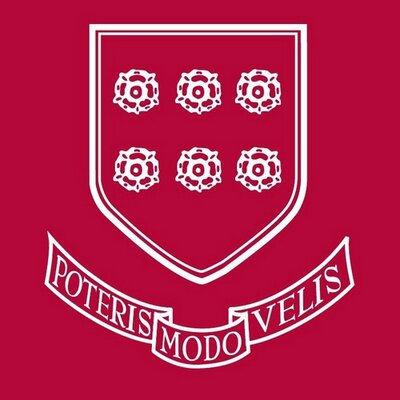 Accredited by AISNE
Director of Campus Safety
Staff / Full-Time
Fay School, Southborough, MA
Description:
The Director of Campus Safety ensures the security of the School's students, employees, campus residents, and visitors to campus. The Director of Campus Safety is responsible for the implementation, testing, and maintenance of campus security assets including security technology and physical security equipment. Safeguards the School's property, protects its campus buildings and grounds, and oversees the development and implementation of safety and fire drills.
The Director of Campus Safety must have strong communication skills and must demonstrate sound judgement and resourcefulness. The ability to work independently is essential. The normal work schedule is 37.5 hours per week, Monday through Friday. This role is considered essential and therefore is required to work if school is closed for any reason. This position is eligible for benefits.
Qualifications:
Candidates must have experience in all aspects of building and grounds security and school or public safety. Experience building multi-year plans for campus safety and knowledge of security technology including IDS and VMS are required. Experience using Genetec and Crisis Go software is preferred. Prior de-escalation training is an advantage for this role. Candidates must also hold a valid drivers license and be able to operate a motor vehicle and have the ability to lift and transport up to 30 pounds without assistance.
Responsibilities include:
Building positive and professional relationships with students, parents, employees, neighbors, and local police and fire departments, to establish and maintain safe learning environments and common areas of the school
Providing assistance to students, employees, residents, facility renters, and visitors as needed
Ensuring the safety of students at arrival and dismissal
Protecting all property from theft, vandalism, fire, and accidents
Working collaboratively with the IT department to implement and oversee a system of maintenance, documentation, and testing of security equipment and software configuration on a regular basis
Work collaboratively with the Facilities department to implement and oversee a system of maintenance, documentation and testing physical building on a regular basis
Identifying, documenting, and following through with required actions for security system and building security audits
Serving as a member of the School's safety committee and crisis response team
Patrolling and monitoring School property both by physical presence and video surveillance
Reporting unusual activity or potential safety issues to the appropriate administrator or Duty Administrator in a timely fashion
Investigating and writing reports on non-medical accidents, incidents, suspicious activities, safety and fire hazards, and other security-related situations
Fay School seeks candidates who will reflect and enhance the racial, ethnic, cultural, and gender diversity of our school community. Interested candidates should submit a cover letter and resume via our secure application portal.
Fay School is an equal opportunity employer and does not discriminate on the basis of race, color, religion or creed, national or ethnic origin, gender, gender identity, sexual orientation, genetic background, age, disability, or military service in its hiring, employment or other programs and activities.
Fay School
Southborough, MA
Elementary, Middle School, High School
Boarding, Day
All Gender