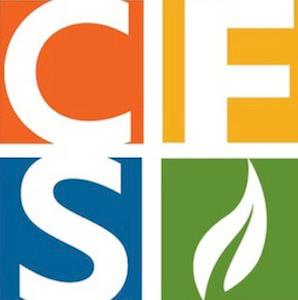 Accredited by AISNE
Director of Auxiliary and Summer Programs
Administrator / Full-Time
Cambridge Friends School, Cambridge, MA
Cambridge Friends School, the only Quaker School in Massachusetts, is a renowned leader in teaching social justice and equality, with a commitment to project-based, experiential learning. Guided by the six Quaker Testimonies of Simplicity, Peace, Integrity, Community, Equality, and Stewardship, Cambridge Friends School focuses on educating the whole child in an environment that best positions the child for their success. Cambridge Friends School is deeply committed to preparing each child for the road ahead in high school and beyond, and to inspiring a life-long love of learning.
Cambridge Friends School is currently seeking a new Director of Auxiliary and Summer Programs. The Director of Auxiliary and Summer Programs oversees all aspects of the co-curricular programs at Cambridge Friends School. These auxiliary programs are an important resource for CFS families as well as enriching experiences for students. The Director works actively with the current Extended Day Staff and After School Music Program Director, the Head of School, Building Manager, and Director of Finance and Administration to develop and administer a variety of programs and experiences for all CFS-aged students. The Director is directly involved with the programming, administration, and oversight of the School's Extended Day (XD) program which provides after school programming for approximately 50 students in grades Pre-K to 8.  This includes the hiring, supervision, and evaluation of XD staff.  The Director is also responsible for the development of the School's eight-week Summer Program including administration, oversight, staffing, and programming creation.
The Director of Auxiliary and Summer Programs is a member of the School's administrative team. The position is a twelve-month position with benefits. Salary is commensurate with experience.
We seek candidates who have a bachelor's degree, who love working with children, experience working with children aged 4 – 14 in or outside of the classroom and will add to the diversity of the school community. Cambridge Friends School does not and shall not discriminate on the basis of race, color, religion (creed), gender, gender expression, age, national origin (ancestry), disability, marital status, sexual orientation, or military status.
It is Cambridge Friends School's policy to provide equal employment opportunity to all employees and applicants for employment without regard to race, color, sex, religion, pregnancy, identity, national origin, ancestry, age, physical or mental disability, genetic information, marital status, veteran status, military service, application for military service, or any other status protected by applicable law.
Cambridge Friends School
Cambridge, MA
Early Childhood, Elementary, Middle School
Day
All Gender