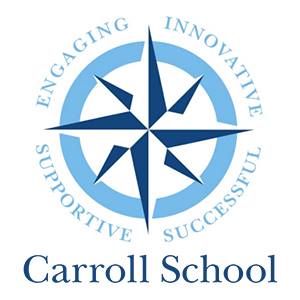 Accredited by AISNE
Director of Annual Giving
Administrator / Full-Time
Carroll School, Lincoln, MA
Position Summary
The Director of Annual Giving develops, implements, and evaluates a strategic annual giving program that raises philanthropic support for the Annual Fund and other approved priorities. This individual will create a comprehensive annual giving communication plan and oversee efforts to strategically engage, solicit, and steward parents, alumni, grandparents, and other important Carroll constituencies. The Director works closely with other members of the advancement team to educate and inspire the Carroll community on the case for annual giving and to grow overall donors and philanthropic revenue. Additionally, the Director will manage a portfolio of prospects and collaborate with the Executive Director and other Carroll leadership on strategies to build the pipeline of leadership-level donors.
Responsibilities:
Plan and execute the overall Annual Fund strategy, working collaboratively with colleagues on the advancement team to assure that the plan is driven and measured by data, aligned with the engagement strategy for alumni, parents, and major donor prospects, and stewarded consistently with all other fundraising efforts:

Marketing:

Partner with the Director of Marketing & Communications to develop a plan/theme to cover all constituencies, including digital, print, social media and video.
Oversee and create content and design for all Annual Fund marketing materials.
Act a liaison between the advancement team and outside communications and print vendors.

Volunteer management:

Support and guide the Annual Fund Chair in their effort to build donor participation and philanthropic revenue.
Recruit, train and support a growing network of volunteer Annual Fund Ambassadors.
Provide reports for Advancement Committee, Board of Trustees meetings, and others as requested. Attend and actively participate in all Advancement Committee meetings.

Manage a portfolio of leadership Annual Fund prospects through phone, email, and in person meetings.
Work with the Executive Director and other advancement colleagues to provide input into the overall development strategy of the office with the goal of building deep relationships with all constituencies and enhancing Carroll's "culture of giving" (philanthropy, advocacy, and service).
Research industry trends and peer programs to benchmark Carroll's annual giving performance. As possible, attend seminars, conferences, and related professional development opportunities.
Qualifications:
Minimum 5 years of fundraising experience, preferably in an educational environment.
Ability to think creatively and strategically.
Desire to work collaboratively and collectively with a team and colleagues.
Excellent organizational, interpersonal and communication skills (written and oral).
Ability to multitask, prioritize, and adjust to competing priorities.
Bachelor's degree required.
Proficiency in Microsoft Office suite, Google, and Raiser's Edge.
Carroll School has partnered with Boyden Executive Search. For more information about this opportunity or to submit a cover letter and resume, please email:
Shaké Sulikyan 
Senior Advisor and Executive Search Consultant, Boston
ssulikyan@boyden.com
Carroll School
Lincoln, MA
Elementary, Middle School, High School
Day
All Gender