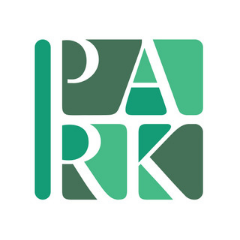 Accredited by AISNE
Director of Alumni Relations / Major Gift Officer
Staff / Full-Time
The Park School, Brookline, MA
| | |
| --- | --- |
| | Director of Alumni Relations / Major Gift Officer |
The Park School is a Pre-K to Grade 8 independent school in Brookline, MA dedicated to excellence in education. The cornerstone of Park's program is academic excellence, combining both high standards of scholarship and the encouragement of each child to develop to his or her greatest potential. Our school community fosters a nurturing environment in which children develop curiosity, express creativity, appreciate the value of hard work and discipline, and experience the joy of learning. Park's faculty encourages each student to strive for intellectual, physical, and moral growth and to become contributing members of the community.
The Park School seeks an experienced development professional for the role of Director of Alumni Relations / Major Gift Officer to join a five-member Development Office at an exciting institutional moment.
Reporting to the Director of Development, the Director of Alumni Relations / Major Gift Officer will steward a stellar alumni engagement program and grow alumni support for the School's $2.3M Annual Fund and $30M+ capital campaign, SPARK. The Director oversees all aspects of Park's alumni program and serves as the School's primary liaison to the alumni community, working closely with the Head of School.
The Director of Alumni Relations / Major Gift Officer will:
Cultivate and solicit a portfolio of 4-, 5-, and 6-figure Alumni Annual Fund and capital campaign prospects from within Park's alumni community, traveling as needed
Partner with the Director of Capital Giving / Major Gift Officer in the development of campaign engagement strategies for Park's alumni community
Partner with the Director of Annual Giving and Alumni Annual Fund Co-chairs to develop and execute strategy for the Alumni Annual Fund including several direct mail/email solicitations and phonathons per year
Recruit and coach alumni volunteers in the successful engagement and solicitation of their Park peers
Serve as the liaison between the School and the Alumni Committee in their work to strengthen the alumni experience at Park

Plan and execute 4 Alumni Committee meetings per year
Coordinate sub-committee work as needed
Recruit and coach committee members
Manage recommendation of Alumni Representative to serve on the Board of Trustees
Manage the selection process and awarding of the Alumni Achievement Award and Young Alumni Achievement Award

Conceive, plan, and execute impactful alumni events including Reunion, local engagement events, and regional receptions
Partner with Communications on all alumni-related communications, including invitations to events, alumni features/profiles, Class Notes, etc.
Support team-wide projects, events, and meetings such as Giving Day, phonathons, campaign events, etc.
Enthusiastically participate in the life of the School
A minimum of 4 years of development experience, preferably with some experience in an independent school environment
Bachelor's degree required
A track record of frontline fundraising success
Experience collaborating with senior staff and volunteer leadership to advance a high-level philanthropy program, earning respect, and motivating others toward greater engagement
Commitment to inclusive fundraising practices, including demonstrated experience working successfully in a culturally and economically diverse community
Exceptional verbal and written communication skills
Strong attention to detail, ability to multitask, and project management skills
Advanced interpersonal and relationship-building skills
Demonstrated ability to develop and implement impactful event programming
Fluency with Raiser's Edge
A flexible, collegial team player excited to work in a collaborative and dynamic small-shop environment
Ability to travel and work nights and weekends as needed
To apply, visit the posting on our careers page and click apply. Please submit a cover letter and resume with your application.
The Park School offers competitive salaries and benefits, including a strong professional development program.
We welcome candidates who will add to the diversity of our community and who have demonstrated commitment to diversity, equity, and inclusion in their teaching and learning.
The Park School is an equal opportunity employer and does not discriminate on the basis of race, color, religion, national or ethnic origin, ancestry, sex, disabilities, sexual orientation, gender identity and expression or family composition, or any other status protected by applicable law in the administration of its employment, education, admission, financial aid, and other policies and programs.
The Park School
Brookline, MA
Early Childhood, Elementary, Middle School
Day
All Gender