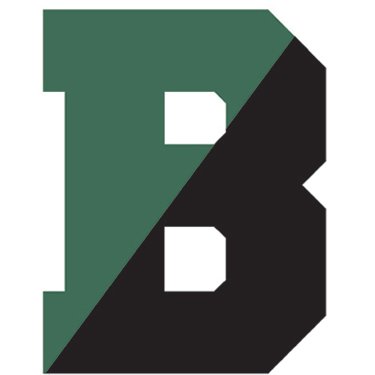 Accredited by NEASC
Director of Alumni Programs
Staff / Full-Time
Brooks School, North Andover, MA
Position Description
Position Title: Director of Alumni Programs
Employment Category: Full Time / Staff
Permanent/Temporary: Permanent
Reports to: Director of Institutional Advancement
Exempt/Non-Exempt: Exempt
Schedule (hours and weeks): Complete all assigned work and work a minimum of 40 hours/week, 52 weeks a year.
Benefits Eligible: Yes
Date Posted: September 2021
Summary Description
The Director of Alumni Programs is a member of the advancement team responsible for conceptualization and implementing the comprehensive effort to connect Brooks School alumni to the school. Additionally, this team member will carry a fundraising responsibility and manage a small portfolio of alumni prospects for the Brooks Fund mostly around reunion giving. All efforts will be aimed at strengthening connections and with a lens toward engagement with the school. This person will be an organized and results-oriented advancement professional, an enthusiastic, genuine, and effective communicator, a leader, and a team player dedicated to the mission of the school. Success is measured by meeting quantitative and qualitative goals as well as by working constructively and collaboratively with the Advancement team and colleagues across campus.
The Director of Alumni Programs will work closely with and serve as a key manager of the Assistant Director of Alumni Programs.
Responsibilities
The duties and responsibilities include, but are not limited to:
PROGRAMMING
Work in partnership with colleagues to carry out the established alumni program while also designing and executing new and different ideas.
Develop and update the annual calendar for alumni programs, primarily events on and off-campus to engage alumni (Alumni Weekend, Homecoming, Lessons & Carols, Alumni Family Skate, Alumni Board sponsored events, and other networking, regional and athletic events).
Work with colleagues in Communications and other departments to execute these programs.
Work with the school and alumni on events held on campus (weddings, baptisms, memorial services, etc.)
Develop invitations, registration pages, webpage language, training material, meeting agendas, and briefing remarks for all alumni-related activities.
Oversee and manage the Alumni Board. As the official liaison between the School and the Alumni Board; manage and lead the efforts of the Board; develop innovative programs and approaches to foster close links between the School and its alumni. Build the Alumni Board calendar. Ensure that the bylaws are accurate and being followed. Work closely with the President and executive committee of the board. The communications include regular phone calls, Zoom meetings, and bi-annual in-person meetings.
Work in partnership with the faculty/administrators and alumni. This entails developing relationships with both constituencies and being able to help meet the needs of both sides. This is particularly relevant in areas such as affinity groups, DEI (Diversity, Equity, and Inclusion) initiatives, the Chapel, certain department/academic areas, Winter Term, and more.
Manage reunion classes as assigned. This includes specific event planning, helping to create committees/manage volunteers, fundraising, etc. In addition to managing their own classes, they will provide guidance to colleagues as they manage their reunion classes. This includes sample language, setting internal and external deadlines, sharing other relevant data, and scaffolding.
Keep a comprehensive record of alumni contacts, actions, and notes in Raiser's Edge.
PROCESSES
Alumni Weekend and Campaign Summit (June 2022) planning and implementation – work with school areas to oversee the coordination of all weekend events and appropriate support for each aspect of the weekend.
Athletics Hall of Fame: Oversee and facilitate the Athletics Hall of Fame and its corresponding committee of volunteers. This includes developing all communications and setting the calendar for this process and its annual ceremony. Happens annually.
Alumni Awards: Oversee and facilitate the School's awards which include The Distinguished Brooksian, The Alumni Shield, and the Alumni Bowl. This includes developing all communications and setting the calendar for this process and their presentation during Alumni Weekend. Happens annually.
Work with the Director of the Annual Fund to help with fundraising volunteer training.  Oversee other alumni volunteer roles such as class agents, class correspondents, event committees/hosts.
FUNDRAISING
Carry a small portfolio of alumni donor prospects (mostly in reunion years) in order to build relationships, gain and retain donors. Initiate and maintain regular contact with prospective donors by visit, email, and phone.
Works with the advancement team to develop cultivation strategies that will achieve alumni donor level increases.
Additional Responsibilities
Other responsibilities may be added as needed or desired, including coaching.
Performs additional functions incidental to office activities including working occasional evenings and weekend events.
Qualifications
Bachelor's degree required
Experience in an independent school and/or college or university advancement office is preferred. Experience in roles with transferable skills will be considered.
Strong written and verbal communication skills.
Must demonstrate excellent interpersonal skills required to relate to alumni and colleagues.
Strong organizational, analytical, and collaborative skills.
Knowledge of the school, its history, its financial profile and general statistics related to enrollment and the mission.
Appreciation of the private boarding school model is essential.
Able to travel and work occasional evenings and weekends.
Knowledge of Raiser's Edge and Google Suite desirable.
Ability to successfully complete criminal offender record (CORI) and sexual offender record (SORI) background checks.
Physical Demands
The physical demands described here are representative of those that must be met by an employee to successfully perform the essential functions of this job. Reasonable accommodations may be made to enable individuals with disabilities to perform the essential functions. While performing the duties of this job, the employee is regularly required to stand; use hands to finger, handle, or feel and talk or hear. The employee is frequently required to walk and reach with hands and arms. The employee is occasionally required to sit; climb or balance and stoop, kneel or crouch. The employee must frequently lift and/or move up to 10 pounds and occasionally lift and/or move up to 25 pounds.
EEO Statement
Brooks School does not discriminate on the basis of race, gender, color, sexual orientation, disability or religion in the administration of its educational policies, admission policies, employment policies, financial aid and loan programs, athletic programs and other school-administered programs and activities.
COVID-19 Vaccination Policy
Brooks School is a COVID-19 vaccinated community. Unvaccinated visitors to campus are asked to refrain from entering any school buildings unless the school has granted an exemption. In all cases, unvaccinated people who have been granted an exemption must wear a mask over the nose and mouth at all times when in a school building.
Brooks School
North Andover, MA
High School
Boarding, Day
All Gender
Religiously-Affiliated