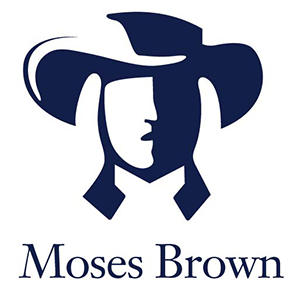 Accredited by NEASC
Director of Alumni Programs
Staff / Full-Time
Moses Brown School, Providence, RI
Moses Brown is a 236-year-old co-educational independent day school enrolling 775 students, nursery through twelfth grade. A Friends school, MB exists to inspire children to reach their full intellectual and spiritual potential. We engage students in a rich academic curriculum, a broad offering of arts and athletics, and a daily life rooted in the Quaker values of community, equality, and service. We affirm the Quaker belief that there is an Inner Light in each person that is worthy of dignity and respect. We consider simplicity, integrity, group wisdom, and respect for differences to be paramount in helping students of all faiths and backgrounds discover their identity and mission in the world. In its hiring practices, Moses Brown does not discriminate and seeks to maximize the diversity of the school in terms of class, gender, ethnicity, race, religion, sexual orientation, abilities/disabilities, and language.
Purpose/Objective:
Reporting to the Director of Development and Alumni Relations, the Director of Alumni Programs (DAP) is focused on developing and refining structures and systems that put Moses Brown at the leading edge of educational alumni engagement programs. Within that framework, the DAP will develop and implement a robust annual schedule of in-person and virtual programs and events to engage alumni locally and around the country, including MB's annual Reunion. The DAP will also play a central role in the identification and distribution – across multiple communication channels – of compelling alumni stories that are reflective of values that align with the school's mission. This includes partnering with the Communications office to develop and execute an annual calendar of alumni communications: print (including Cupola, the school's alumni magazine), digital and social media. The position will be charged with creating a sustainable and scalable system, management structure, and marketing plan to build awareness and engagement with the MB Connects program (individualized/authentic alumni engagement). The DAP will be expected to engage, solicit and steward alumni donors as a member of the Development and Alumni Relations Team, with a particular focus on building alumni participation in The Moses Brown Fund and identifying potential major donors. Finally, the DAP will partner with and support the Moses Brown Alumni Association to maximize alumni engagement.
This is a full-time, year-round position requiring regular travel and work outside of normal business hours.
Major Responsibilities 
Strategic Leadership & Fundraising  (25%)
Design, implement and manage a comprehensive and multi-faceted alumni engagement and communications program.

Attend regional and national conferences and network with leading Alumni Relations professionals to sustain knowledge of best practices and emerging program trends to ensure Moses Brown maintains leading-edge alumni programs.

Consistently evaluate and refine MB's alumni programs; develop annual and long-range programmatic goals and objectives; identify data-driven metrics for success and track progress by maintaining regular management reports.

Ensure alumni programs and volunteer opportunities engage alumni representing the full geographic, gender, racial/ethnic, and generational diversity of our community.

Create and maintain a scalable program management system/software platform and marketing plan for the MB Connects program (individualized/authentic alumni engagement); collaborate with the Senior Alumni Engagement Officer & School Historian to maximize individual alumni engagement opportunities.

Engage, solicit and steward alumni donors with a focus on building alumni participation.

Identify alumni who are potential major gift donors and partner with the Director of Development to engage, solicit, and steward those alumni.
Event Programs (30%) 
Manage an annual calendar of in-person and virtual MBAA/Alumni Relations events that engage alumni locally and around the country. 

Partner with the Asst. Director of Community Engagement for Event Design and the Communications team to develop and execute dynamic and creative event program plans, effectively promote events/build attendance, and create follow-up content.

Partner with the Asst.

Director of Community Engagement for Event Design to

oversee all aspects of the school's annual reunion events. Ensure strong attendance and a welcoming experience for all attendees, specifically focusing on the experience of alumni celebrating their 25th and 50th Reunions.

Maintain a schedule of alumni programs to support current students (career-related, college search, identity/interest-based sessions, etc.); create a series of programs that transition seniors to life as alumni, setting a foundation for lifelong engagement.

Support the Head of School on the annual selection process for an alumni Commencement speaker; serve as the campus host for the speaker.
Volunteer Management (25%)
Support the Moses Brown Alumni Association Board, its Executive Committee, and several subcommittees, partnering with alumni volunteer leaders to maximize alumni engagement.

Recruit, manage, and communicate with reunion volunteers.

Select and manage the Student Alumni Association (SAA).

Select and manage the MBAA summer intern.

Support the Governance Committee of the MB Board in suggesting potential new alumni volunteer leaders to serve as Trustees and Board Committee members.

Explore new potential alumni volunteer engagement structures (alumni advisory councils, affinity groups, regional "clubs", etc.)
Communications and Data Management (20%)
Play a lead role in identifying compelling alumni stories that reflect the values of the school and demonstrate the diversity and talent of the alumni community.

With the Communications office, develop communication and content strategies for all communications channels: print, digital/e-mail, social media, and the school's website.

Play a lead editorial role in the school's alumni magazine,

Cupola

, and monthly e-news,

Alumni Digest

.

Work with the Gift Processing and Data Associate to ensure complete and accurate alumni personal and professional information in the school's database of record, Raiser's Edge.

Other responsibilities as assigned.
Scope:
In 2021, Moses Brown School completed a historic seven-year comprehensive fundraising campaign, raising more than $65 million to support its strategic plan, MB Believes.  Now in the post-campaign, the Development and Alumni Relations team is restructured and will be responsible for annual fundraising in the $4 – $5 million range, campaign stewardship, and strengthening engagement with alumni and current families in the preparation of future fundraising efforts. 
Working Relationships/Contacts:
Contacts require a high level of confidentiality, sensitivity, and sophistication; must demonstrate a collegial attitude, be able to persuasively represent the school's program and priorities, and have a strong service and problem-solving orientation. The DAE will work most closely with:
Head of School

Assistant Head of School Community Engagement
Director Of Community Engagement
Assistant Director of Community Engagement
Director of Development and Alumni Relations
Associate Director of Development\
Director of Annual Giving
Major Gift Officer
Director of Communications
Gift Processing and Data Associate
Senior Development Associate
Members of the Board of Trustees
Volunteers
Faculty
Division Heads
Division Administrative Assistants
Communications Staff
Controller
Chief Financial Officer
Skills, Knowledge, Competencies:
Deep appreciation for the mission of Moses Brown School.

A commitment to the importance of secondary education.

A minimum of five years experience in alumni relations or related engagement experience. 

Enthusiastic, welcoming personality, who demonstrates listening, curiosity, inclusivity, and a love of people.

Excellent organizational, written, and oral communication skills, including the ability to convey the mission of the school persuasively.  

Experience with effectively managing volunteers.  Ability to work effectively with diverse teams, groups, and constituents.

Self-directed, highly organized, and results-driven.  Ability to work in a fast-paced, high-pressure environment managing multiple tasks and deadlines with attention to detail and quality.

Commitment to institutional equity and diversity work.

Ability to use technology to achieve results. Preferred understanding of Raiser's Edge and ability to manipulate and analyze data via excel. Working knowledge of basic Windows package of software required, including Word, Excel, Outlook, and PowerPoint. 

Ability to maintain a professional demeanor under stress and to exhibit good judgment when faced with conflicting interests and priorities.

Ability to work early morning, evening, and weekend hours as required.  Ability to travel locally and nationally as required

A valid driver's license is required for travel.
Education:
Four-year college degree
Experience:
5+ years alumni relations or related engagement experience. Experience in an educational setting, or related non-profit preferred.  Professionals with related transferable skills and a commitment to education will be given every consideration. 
Moses Brown School
Providence, RI
Early Childhood, Elementary, Middle School, High School
Day
All Gender
Religiously-Affiliated