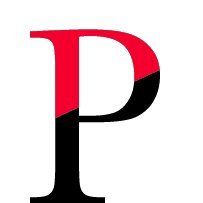 Accredited by NEASC
Director of Alumni and Parent Engagement
Administrator / Full-Time
Pomfret School, Pomfret, CT
Department: Advancement
Reports To: Director of Advancement
Full Year/Academic Year/Other (Specify): Full Year
Full Time/Part Time/Other (Specify): Full Time
Faculty/Staff: Staff
Exempt/Non-exempt: Exempt
Last Updated:  August 17, 2022
Job Purpose:    
To cultivate engagement and affinity with alumni and parents through volunteer management, in-person and virtual events, and communications. 
To develop and shape strategic activities that are valued by Pomfret School alumni and parents and sustain lifelong relationships between Pomfret and its community.
To inspire loyalty and financial support, strengthen Pomfret's reputation, and involve constituents in meaningful activities to advance the School's mission. 
Essential Job Duties and Responsibilities:
Set alumni and parent engagement goals in the context of the school's mission, vision, strategic and campaign plans, seeking input from key stakeholders to develop and implement metric-driven strategies to achieve goals.

Partner with the Alumni Association Executive Council (AAEC) in meeting alumni engagement goals, working to support and act as liaison to the AAEC president. 

Partner with the School's director of events to plan, organize and execute local and regional events for alumni and parents, including Reunion Weekend, Family Weekend, AAEC meetings, holiday parties and regional gatherings, among others, that support meeting engagement goals.

Direct and manage an appropriate and meaningful reunion program that aligns with and supports broader alumni engagement goals and strategies and maximizes both event attendance and Pomfret Fund participation and class fundraising increases.

Serve as liaison for the Advancement Office in support of the Pomfret Parent Executive Council (PPEC).

Manage Pomfret's class agent program, including recruiting and supporting class agents/reunion volunteers in reunion and non-reunion years. Work with class agents to

maximize attendance at events and help meet class participation goals for the Pomfret Fund. Work with class agents to secure class notes, communicate about deceased classmates, etc.

Support the onboarding and training of volunteers in the Volunteer Management System (VMS), including partnering with the Advancement Operations team on data management and importing, as well as management of resources within the VMS.

Partner with the Strategic Marketing and Communications department to develop and execute the alumni and communications plan and online engagement, including through our alumni e-newsletter, social media (Alumni LinkedIn, class Facebook pages, etc.), texting, alumni web pages, and print publications.

Craft and send monthly volunteer email updates to class agents and members of the Alumni Association Executive Council. Conduct quarterly zoom meetings for volunteers.

Build and maintain key strategic relationships with constituents locally and nationally to cultivate networking, engagement, and volunteerism. P

rovide staff support to the Head of School, Director of Advancement, and other administrators at regional events. 

Manage the senior gift program to welcome graduating students into the alumni body, foster a lifelong interest in supporting Pomfret, and encourage future participation in events and alumni programs.

Support the Lasell Visiting Alumni program, and, where School needs and alumni interest intersect, manage the process for securing commitments from alumni to provide professional expertise and volunteer service in the life of the school. As available, welcome visiting alumni to the Admission Office.

In association with the database manager, ensure that the constituency database records are accurate and complete; capture contact and biographical data as well as educational experience and career information via correspondence, social media, class agents, etc.

Adhere to all School policies as outlined in the Employee Handbook

Continually meet or exceed Pomfret School's Standards of Behavior, Character, and Engagement

Perform other duties as assigned
Qualifications: 
Bachelor's degree required 

Experience in education, alumni and/or constituent relations, volunteer management, public relations, nonprofit administration, fundraising and/or related fields.  Experience or familiarity with independent schools is a plus.

Ability to create and manage annual engagement plans with goals and objectives, using demonstrated analytical skills to recognize opportunities, identify critical, high yield activities and prioritize them to attain goals

Proven ability to build relationships, motivate, engage, and work with a wide variety of constituencies with a commitment to working in and fostering an inclusive community

Posses high energy and enthusiasm to authentically promote Pomfret and serve as its ambassador to the alumni and parent community

Ability to collaborate with colleagues and effectively manage volunteers

Excellent verbal and written communication skills

Detail oriented, well organized and ability to manage multiple projects and priorities simultaneously

Self starter and ability to work effectively as a team member and independently

Must be able to handle confidential information with sound judgment and discretion

Overnight travel both in state and out of state up to 15% annually and occasional weekends and evenings required

Knowledgeable in the use of various software applications, including Google Workspace and Microsoft Office, CRM database, and presentation software
Work Conditions:
Majority of duties are performed indoors

Some responsibilities will require being outdoors in a variety of weather conditions and off campus at various locations

Hybrid work arrangement may be possible 

Requires walking, standing, sitting, reaching, and bending
Pomfret School
Pomfret, CT
High School, Post Graduate
Day, Boarding
All Gender