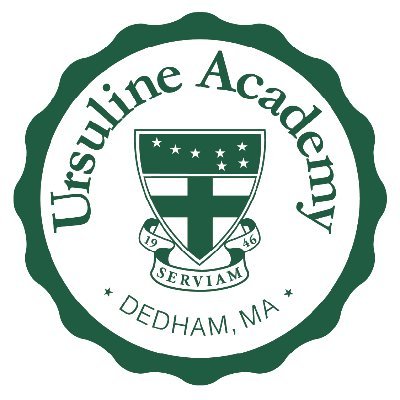 Accredited by NEASC
Director of Alumnae Relations
Staff / Full-Time
Ursuline Academy, Dedham, MA
Ursuline Academy, an independent Catholic school for young women in Grades 7-12 in Dedham, MA, seeks a skilled, experienced, and organized professional for the role of Director of Alumnae Relations. This is a full-time, exempt position, beginning July 2022. 

The Director of Alumnae Relations reports to the Chief Advancement Officer and is responsible for overall leadership and direction of Ursuline Academy's alumnae engagement program.  S/he will work closely with the Chief Advancement Officer to create and implement a comprehensive alumnae engagement program, a vital component of the Academy's advancement effort. 
RESPONSIBILITIES
Plan and conduct all alumnae-related activities, events, and outreach programs to sustain, renew, and strengthen alumnae connections with each other and the Academy;

Develop annual strategies with goals, metrics, and timelines to increase alumnae engagement and participation in annual giving;

Plan and implement annual reunion programming;

Evaluate class agent program, make recommendations for improvement, and implement necessary changes to strengthen the program;

Establish regional alumnae chapters in strategic locations;

Plan, prepare, and implement cultivation/recruitment/solicitation plans for alumnae prospects;

Manage an alumnae prospect portfolio;

Work with Chief Advancement Officer and/or other advancement staff to create and implement a reunion giving program;

Create programs to connect current students with Ursuline alumnae and development career networking opportunities for students with alumnae;

Assist Marketing/Communications team with alumnae publications, stories, and digital content;

Utilize social media to engage alumnae;

Travel as necessary to fulfill duties of the position;

Assist with other Advancement-related events and other duties as needed.
REQUIRED EXPERIENCE
Bachelor's degree from an accredited institution;

3-5 years of experience in alumni/alumnae relations and or advancement setting;

Knowledge and understanding of fundraising principles and practices;

Experience in an independent school or higher education setting is a plus;

Experience with Raiser's Edge and NXT is a plus;

All prospective employees must be able to adequately clear a background check.
REQUIRED SKILLS
Strong organizational, listening, and communication skills;

Knowledge and understanding of fundraising principles and practices;

Willingness to learn and embrace the use of Raiser's Edge;

Ability to manage multiple complex tasks and/or projects simultaneously and with a sense of humor;

Attention to detail, attitude of customer service, and ability to meet deadlines;

Flexibility and willingness to accept additional responsibilities; 

Willingness to work occasional nights and weekends for events.
ADDITIONAL INFORMATION
Ursuline Academy is an equal opportunity employer and is committed to compliance with all applicable laws prohibiting employment discrimination. All applicants will receive consideration for employment without regard to race, color, religion, creed, gender, sex (including pregnancy), sexual orientation, gender identity or expression, national origin, ancestry, age, marital status, citizenship status, genetic predisposition or carrier status, disability, military status, status as a disabled or other protected veteran or any basis protected by applicable state and federal law. 
APPLICATION INSTRUCTIONS
If interested, please email a cover letter including examples of prior success in a similar environment, a resume, and a list of references to: Joe Ziska, Chief Advancement Officer, jziska@ursulineacademy.net
Ursuline Academy
Dedham, MA
Middle School, High School
Day
Girls