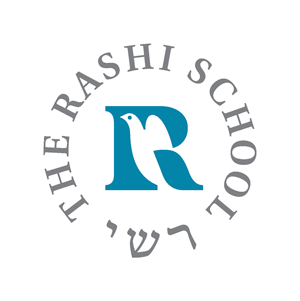 Accredited by AISNE
Director of After School Programs
Staff / Temporary
The Rashi School, Dedham, MA
The Rashi School seeks a Director of After School Programming (Parental Leave) to work Monday-Thursday from August 22, 2002-November 22, 2022. The Director of After School Programming (parental leave) oversees the Creative Works, Organized Sports & Games, After School Electives, and supervises the After School staff. After School programming runs from 3:00-6:00 PM Monday through Thursday with up to an additional 20 hours/week spent on program management and other duties during the school day. 
Creative Works is a free-choice environment where students transition from the structure of the school day to a creative space where they can unwind. Every day features a mini lesson focusing on timely subjects. Students can relax and explore their own interests or be part of a group activity.
Organized Sports and Games create a positive atmosphere for enhancing confidence, team building, and sportsmanship. We offer a variety of indoor and outdoor activities each day depending on the season.
We offer a rotating selection of enriching After School electives that vary year to year based on student interest. Previous electives have included Lego robotics, Drama, Puddlestompers, Martial Arts, and Israeli Dancing, to name a few. 
The Rashi School is the Boston-area K-8 Reform Jewish independent school. In our warm and inclusive community, children are appreciated for who they are as they learn and develop their identities. With the school's foundation of rigorous academics and differentiated instruction and a mission rooted in social justice, we want our students to ask the tough questions—not just the who, what, where, but the how, why, and what can I do to fix it? Rashi graduates have the confidence to try new things and to fail forward. With kindness at their core, they become change agents in the school and beyond.
Position Responsibilities:
Creative Works & Organized Sports and Games
Create a daily creative works schedule including locations of different activities and an inclimate weather plan

Set up and clean up common areas (Col-lab, gym, outdoor areas) daily

Maintain a rotating schedule of assistant teacher afternoon responsibilities (original schedule to be set over the summer)

Find coverage if After School staff is out one afternoon
After School Electives
Work with each individual/vendor to maintain a materials lists and system of invoices and payments

Send schedules, class lists (with applicable notes -ie allergies etc) and any school updates/events that may alter regular schedules/locations etc

Book spaces using the Veracross Faculty Portal and share details with the classroom teachers and instructor

Communicate to instructors any student changes/absences or social emotional information (if applicable)

Send attendance (for each day) to staff in grades K-2 so they can create afternoon schedules for students

Communicate with instructors regarding any behavioral challenges 

Work with various departments when it is necessary to share spaces
Supervision of Students
Create a warm, safe, and welcoming environment for all students K-8

Communicate with teachers around student concerns

Replicate classroom behavior plans if necessary 

Communicate with parents about student progress as needed

Communicates student schedule changes to Lower School teachers daily

Communication with parents after hours if a student is injured or demonstrates unexpected behaviors during After School
Program Administration
Maintain inventory of materials for Creative Works & Organized Games as well as internal elective classes

Maintain inventory of snacks for Drama, Athletics, and After School

Manage course registrations including the establishment of minimum and maximum numbers for elective classes

Approve ADP timecards bi-weekly

Maintain and send Drop-in billing to the Controller bi-weekly

Manage adjustments to billing throughout the add/drop period
Personal Characteristics:
Strong communicator 

Ability to manage several projects at once

Collaborative

Open to feedback

Demonstrates joy working with students K-8

Commitment to working in and fostering an inclusive community

Belief in Rashi's Mission and Core Values
Qualifications and Attributes:
Bachelor's degree in education or related field required. Master's degree preferred.  

Prior experience running after school programs or camps preferred

Familiarity with Veracross Student Information System preferred
Physical Requirements:
Able to sit, type, twist, bend, use telephone and computers.
The Rashi School
Dedham, MA
Elementary, Middle School
Day
All Gender
Religiously-Affiliated