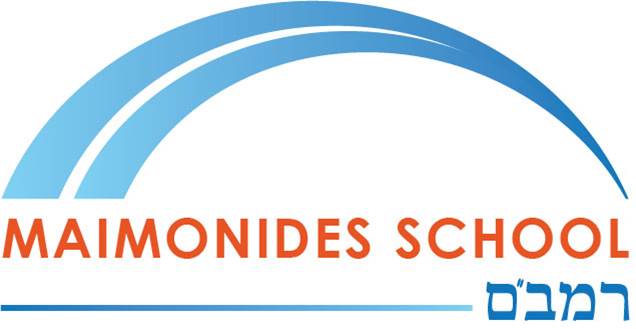 Director of After-School Programs
Staff / Part-Time
Maimonides School, Brookline, MA
Maimonides School, a Modern Orthodox day school in Brookline, MA, is seeking a qualified Director for our after-school programs, serving students in Grades K-7.
Responsibilities:
The Director manages curriculum for the Maimonides School Activities Program (M.S.A.P.) for Grades K-7. This involves designing an engaging and balanced curriculum that meets the needs and interests of our students. The Director is responsible for finding suitable instructors, compiling and producing the program  brochure, overseeing registration and billing, and supervising students and staff when the program is in session, Monday-Thursday 3:00-5:00 p.m.
The Director is also responsible for MateS (Maimonides After-school Time ExperienceS), our extended-day program for Grades K-5, Monday-Thursday 3:45-5:45 p.m. This involves registration of students, preparing billing based on attendance, recruitment and supervision of staff, payroll administration, and program supervision.
This is a part-time position, approximately 20 hours/week, requiring on-campus presence Monday-Thursday 2:30-6:00 p.m.  Some work may be done remotely.
Experience:
Must have a minimum of1-2 years experience working with elementary/middle school aged children, preferably in an after-school or extended-day program.
Must be able to develop and plan diverse activities that engage children and meet the needs and interests of our students.
Previous experience in teacher supervision and program administration.
Excellent communication and organizational skills.
Warm, cheerful, patient, and nurturing to our students and staff.
Join our community of outstanding educators and administrators who recognize each new day as an opportunity for creative ideas, collaboration, and connection.  Maimonides is more than a school; it is a vibrant community whose members embody kindness and compassion for others.
Maimonides School is an equal opportunity employer committed to hiring a diverse workforce and sustaining an inclusive culture.  Maimonides does not discriminate based on disability, veteran status, or any other basis protected under federal, state, or local laws.
Please send resume to HR@maimonides.org.  No phone calls, please.  Candidates must be authorized to work in the U.S.
Maimonides School
Brookline, MA
Early Childhood, Elementary, Middle School, High School
Day
All Gender
Religiously-Affiliated