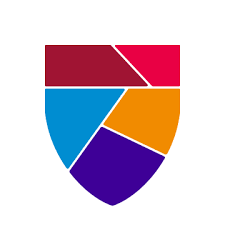 Accredited by NEASC
Director of Advancement Services
Administrator / Full-Time
The Governor's Academy, Byfield, MA
Reporting to the Director of Advancement, the Director of Advancement Services is responsible for managing the design and use of the Raiser's Edge database so the Advancement Office can work to its full potential. This includes establishing protocols and procedures for inputting and extracting information, implementing continuous improvement training for all members of the department, maintaining the integrity and security of all biographical and giving data on all constituents, and designing and delivering appropriate reports to other offices as needed. The Director serves as a member of the leadership team of the Advancement department and should be a team player with strong organizational skills, attention to detail, the ability to meet and exceed deadlines, and possess strong problem-solving skills. 
Essential Job Duties and Responsibilities: 
Provide oversight and direction for all gift policies and procedures 

Manage the operation, maintenance, integrity, and accuracy of the database and ensure best practices in all related processes. 

Collaborate with the Coordinator of Gift Administration to ensure accurate processing and acknowledgment of gifts, pledges, pledge payments, matching gifts, memorial gifts, pledge reminders, and all other donations. 

Ensure the accuracy of biographical data for all constituents. 

Work closely with Information Services on the collection and integration of data. 

Research and implement ways to streamline all data processes. 

Work in close partnership with Finance to coordinate the collection and auditing of Advancement revenue. 

Design and implement an effective campaign and other management reports for the Advancement Office

●

Create all reports related to gifts, pipelines, fundraising, performance metrics, and others as needed.

●

Analyze data to enhance fundraising tactics and initiatives including annual funds, planned gifts, major gifts, and alumni programming. 

Act as a leading voice in the discussion about how to build prospect pools, identify new and developing leadership donors, maintain and institute new practices to enhance donor pipeline

development strategies, devise effective ways to segment, solicit and retain major donors.
Manage the Advancement Services Coordinator and collaborate effectively with all members of the Advancement team to advance programs and goals.

Create Crystal Reports as appropriate

. 

Work in partnership with the Information Technology Department to ensure the security of the Raiser's Edge database and the confidentiality of data; develop and implement strategies to ensure data integrity within and across multiple information databases on campus. 
Qualifications and Skills Required for Position: 
Bachelor's degree with a minimum of five years of experience in advancement services and a record of increasing responsibility and demonstrated success 

Advanced knowledge of Raiser's Edge required 

Strong interpersonal, oral, and written communication skills 

A focus on teamwork, collaborative leadership, strategic thinking, workflow, and the ability to effectively manage time and multiple tasks are essential 

Weekend and evening hours may be required. 

Candidates must thrive in a fast-paced office environment. 
Supervisions of Others: 
Supervision of Advancement Services Coordinator. 
The Governor's Academy
Byfield, MA
High School
Boarding, Day
All Gender