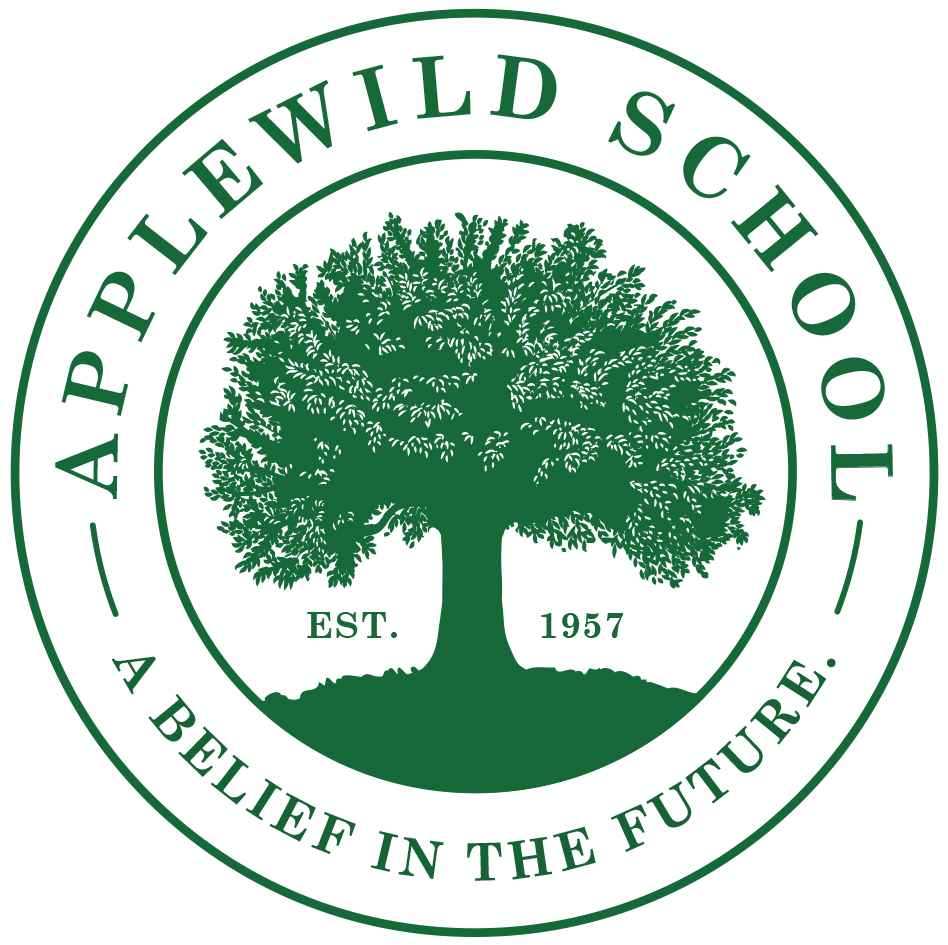 Accredited by AISNE
Director of Admissions
Administrator / Full-Time
Applewild School, Fitchburg, MA
The Opportunity
The Director of Admissions will lead the recruitment and retention of students at Applewild with a focus on growing the school's domestic and international boarding program and broadening its geographic reach. Over the last four years, Head of School Amy Jolly and her team have reinvigorated the academic program at Applewild and diversified its offerings. The school empowers students to be the protagonists of their educational journey and has several programs, including preschool / K-9 day program, junior boarding grades 4-9, Foundations (LBLD for grades 2-9), Alpine Ski Academy grades 5-9, and Devens satellite campus (preschool-3rd grade). For the successful candidate, having the ability to work with a wide range of prospective parents and students is important. Reporting to the Head of School, the Director is a member of the administrative team, manages the Associate Director of Admissions, and works closely with the Associate Director of Advancement for Marketing Director of Admissions and Communications to achieve the school's enrollment objectives. To learn more about the school, please visit www.applewild.org
The Candidate
The successful candidate will be an ambitious, goal-oriented admissions professional who enjoys building relationships and working in a competitive admissions landscape. An exceptional communicator and listener, the Director of Admissions will possess a recruiter's mindset, a strong work ethic, and collaborative approach to working with families, educational consultants, colleagues, and key stakeholders. The Director will understand how to develop an outreach program that educates the marketplace about the value proposition of the school's diverse offerings. This role will appeal to someone who enjoys working in a fast-paced environment with talented colleagues who put students first.
Duties and Responsibilities
Understand and promote the mission of the school. 

Develop and implement recruitment and retention strategies to meet school goals. 

Market to and develop strong relationships with domestic and international educational consultants as a key referral source for prospective students and their families.

Travel both internationally and domestically 20% of the time to visit feeder schools, participate in recruitment fairs, and network with consultants. 

Organize the admissions committee to review files and recommend students for admission.

Serve as a member of the administrative team to help set strategy and school-wide policy. 

Track data to prepare and compile regular monthly reports for the head of school and board of trustees on the admission funnel, statistics, attrition, and overall activity. 

Promote respect for diversity, equity, and inclusion as a core value of the School, and as a shared responsibility in partnership with the school community. 

Promote Applewild at fairs, expos, schools and other recruiting events. 

Supervise Associate Director of Admission, including setting annual performance goals and conducting annual performance reviews. 

Manage budget in accordance with established admissions goals and priorities. 

Manage the re-enrollment of current students for the succeeding school year. 

Partner with the Business Office in supporting the Financial Aid process. 

Organize, set up, and run open houses & admission events. 
Qualifications
Minimum of five years work experience required in admissions or closely related fields, preferably at a school with similar marketplace conditions.

A natural leader who understands, appreciates, and effectively articulates the mission of Applewild School.

Excellent written, oral, and interpersonal skills.

Outstanding organizational skills and an ability to execute in a fast-paced dynamic environment.

Demonstrates ability to strategize, implement, and build effective admissions marketing programs and activities, along with a talent for motivating staff.

Demonstrates flexibility and initiative, as well as the ability to work independently, combined with the skills for thriving in a team environment.

High professional and ethical standards for handling confidential information.

Ability to consistently maintain a visible, involved, and approachable presence.

Expertise with computer skills and knowledge of technologies and tools relevant to current best practices in school admissions.
The Applewild School is an Equal Opportunity Employer and seeks to reflect in its faculty and staff the diversity present within its student body. The school invites candidates to join in this process who bring a substantive and varied combination of educational pursuits and lived experiences that demonstrate the capacity to make a meaningful contribution in this role.
Interested candidates, please contact Narwhal Talent Partners:
Peter G. Hamilton |  617-620-9268
Christian G. Henry | 857-285-3364
All inquiries are treated as confidential.
Applewild School
Fitchburg, MA
Early Childhood, Elementary, Middle School, High School
Boarding, Day
All Gender