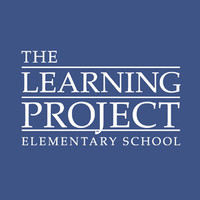 Accredited by AISNE
Director of Academics, Faculty and Inclusion
Administrator / Full-Time
The Learning Project Elementary School, Boston, MA
Director of Academics, Faculty and Inclusion at The Learning Project
The Learning Project Elementary School is located in Boston's Back Bay neighborhood and is an independent, co-ed day school for grades K-6.  We have high expectations for conduct, character and academic performance and maintain a strong commitment to enrolling a diverse group of students and families in our tightly-knit community.
We are looking for a Director of Academics, Faculty and Inclusion who is interested in leading the educational program of a small and mighty school.
The Director of Academics, Faculty and Inclusion assists the Head with faculty hiring and orientation; curriculum planning, review and development; supervising and evaluating faculty; leading professional development; as well as creating and monitoring individualized student program planning and classroom accommodations. The Director has a hands-on role, working directly with children, families, faculty and staff on a regular basis. As a member of a small senior leadership team, the Director also serves as second in command of operations, and leads in the Head's absence.
The Director of Academics, Faculty and Inclusion works in collaboration with the Head of School regarding initiatives related to diversity, equity, inclusion, belonging and justice, and works to align our curriculum, teaching and operations with these principles and our Mission. As a school rooted in social justice, applicants who could connect to, and are willing to carry forward these principles in their professional and relational work, are encouraged to apply.
Strong oral and written communications skills, command of the value-added use of classroom technology and commitment to the values and principles of the school are a must. Experience as an elementary classroom teacher, supervisory experience, and a master's degree in education or a related field are all preferred.
You may read more about our school here:  http://www.learningproject.org/
Position Start Date – June 2023
If interested, please submit the following to tlp@learningproject.org.
Application Cover Letter
Your resume
The Learning Project is an equal opportunity employer and does not discriminate on the basis of age, race, gender, sexual orientation, marital status, religion, creed, national or ethnic origin. The Learning Project prizes and celebrates its diversity.
The Learning Project Elementary School
Boston, MA