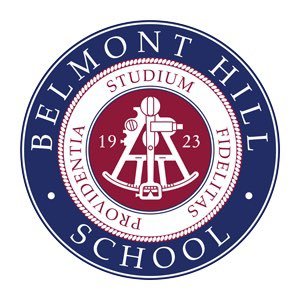 Accredited by NEASC
Director of Academic Support Services
Administrator / Full-Time
Belmont Hill School, Belmont, MA
Belmont Hill School seeks a Director of Academic Support to begin in July 2023. The Director of Academic Support's primary responsibility is to manage the school's Office of Academic Support Services, a group of four professional tutors, and to provide direct instruction to students in need of support. The Director is a member of the Health Team and the Academic Policy Committee, and attends both faculty and advisor meetings.  A member of the staff, the Director of Academic Support reports to the Dean of Studies.
More specific responsibilities include:
Determine students' eligibility for academic support by reviewing relevant information with the heads of middle and upper schools.
Review all neuropsychological and educational testing, and meet with teachers of students with learning evaluations to discuss learning style needs
Approve appropriate boys for extended time on quizzes and tests and / or the use of laptop for essay questions.
Submit documentation to the College Board and ACT to support students' requests for accommodations
Coordinate the Peer Tutor program
Review Admission files as requested by the Director of Admission
Refer appropriate students for outside evaluation
Responsibilities are not intended to be all inclusive.  Candidates should be capable of handling responsibilities as assigned.
Qualifications:
Experience as a department head of academic support at an independent school or leadership position in special education at a public school
Experience interpreting and / or administrating neuropsychological testing and applying for accommodations with College Board and the ACT
Strong organizational, communication, and interpersonal skills
Demonstrated ability to work independently as needed and to collaborate with a wide range of constituencies in a diverse community;
A Master's Degree in special education is preferred but not required
Belmont Hill School
Belmont, MA
Middle School, High School
Day, Boarding
Boys