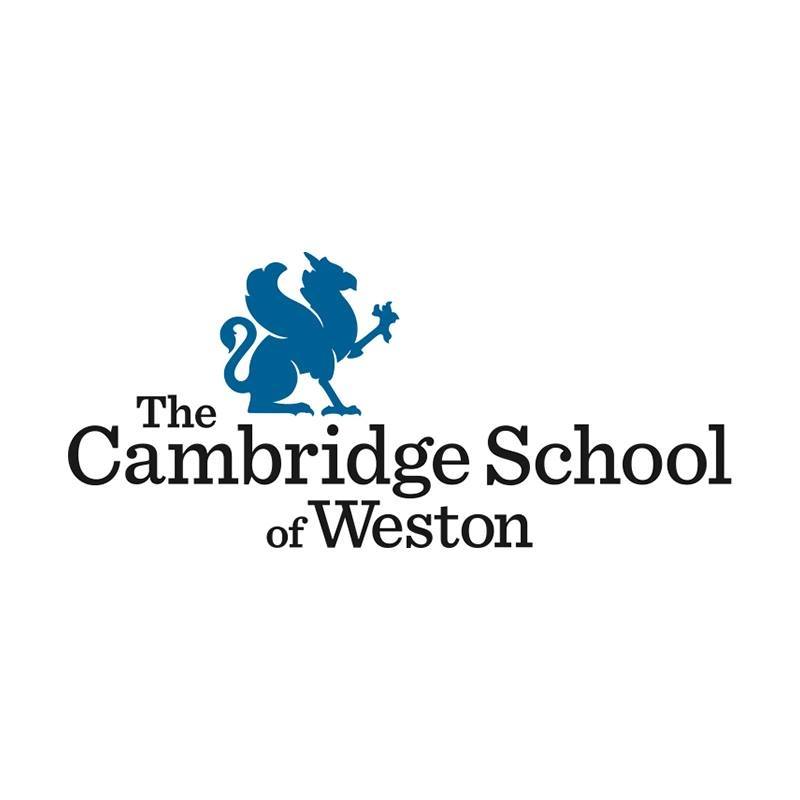 Accredited by AISNE
Director, Community, Summer, & International Exchange Program
Staff / Full-Time
The Cambridge School of Weston, Weston, MA
Date Posted: March 10, 2023  Starting Date: July 1, 2023
Job Description: 12-month, Full-Time, Exempt
The Cambridge School of Weston is in search of a candidate that can develop and implement a
robust and profitable Summer Program that will make efficient use of our empty buildings and
dormitories over the summer months. Reporting to the Chief Financial Officer, the Director of
Summer Programs will be responsible for coordinating all fine art, academic, and International
offerings, overseeing program managers, creating promotional materials, and recruiting students.
In addition, the director will be responsible for scheduling and coordinating all non-athletic space
rental requests for both internal and external constituents. The director will also work with other
offices throughout the academic year on CSW's Community Engagement Program and support
any on/off campus international exchange programs.
Responsibilities for this Position Include:
• Recommend, develop, and oversee the implementation of new program offerings and
evaluate existing programs based on current market conditions, customer demand, and
other local summer offerings, paying close attention to programs that can also serve as an
admission funnel for mission-aligned students.
• Work with the Communications Director to develop a marketing/advertising plan for
recruiting campers and to create promotional information and brochures. Conduct school
visits and attend summer program fairs to publicize CSW summer programs and recruit
campers.
• Manage summer program information on the CSW Website, including all forms, course
descriptions, and applications.
• Track and maintain all camp applications, payments, medical forms, etc., for each
individual camper.
• Serve as primary contact for summer programs and point person for any problems that
may arise when the program is in session and oversee day-to-day operations.
• Work with program managers to coordinate camp schedules, determine logistical support
needs, and ensure an appropriate balance of athletic, academic, and fine arts content.
• Recruit program managers and provide leadership and direction to the summer program
team.
• Process all payroll and expense requests for the program.
• Develop and maintain a comprehensive budget for the program, including fee schedules
and expenditure controls.
• Work with the Athletic Director as necessary to coordinate and vet athletic programs.
• Serve as liaison between the town of Weston and CSW to obtain all necessary permits for
summer programs.
• Work with other CSW constituents as necessary to coordinate program-specific support
needs.
• Coordinate all aspects of non-athletic related space rental requests from outside parties –
including confirmation of space availability, catering, technology, and maintenance
needs.
• Assist with CSW's Growing/expanding Community Engagement Program and
International Exchanges on Campus as needed, including travel abroad.
• Work closely with CSW's calendar committee.
• Other duties as assigned.
Minimum Qualifications:
To perform this job successfully, an individual must be able to perform each essential duty
satisfactorily. The requirements listed below are representative of the knowledge, skill, and/or
ability required.
Cultural Competency and Emotional Intelligence
● Understands and appreciates the importance of diversity with a demonstrated
commitment to building and maintaining an equitable and inclusive community.
● Proven interpersonal skills and cultural sensitivity.
● Experience with international travel or exchange programs is a plus.
Language Skills
● Reading and interpreting documents.
● Writing routine reports and correspondence.
Easily understood when welcoming parents, students, and visitors, and when answering
the phone.
Reasoning
● Ability to apply common sense understanding and to carry out instructions furnished in
written or oral form.
● Ability to ascertain which people may need immediate assistance and to act accordingly.
Computer Skills
● Demonstrated competency with technology and software applications such as Excel,
Word, Google Docs/Drive.
● Ability to learn School's Blackbaud platform for financial, student, and academic uses.
Physical Requirements and Work Environment
● The employee may be required to drive students using a school van.
● The employee is regularly required to sit, talk, hear, and visually intercept visitors.
● The employee is required to be able to lift up to 30 lbs.
Requirements:
All new hires are required to complete and pass state and national background checks via
CORI and the Commonwealth of Massachusetts law requiring fingerprint-based background
checks. All employees at The Cambridge School of Weston are also required to participate in
the Sexual Harassment and Assault Response Empowerment program.
Salary/Benefits:
The Cambridge School of Weston offers competitive salaries commensurate with
experience, and excellent benefits including medical, dental, vision, flexible spending
accounts, Life and LTD insurance, as well as a retirement plan with TIAA.
To Apply for this Position:
Please send a cover letter, resume; and the names and contact information of three to five
references to dirsummerprograms@csw.org. No phone calls, please.
Deadline for Application: Accepting applications until the position is filled.
The Cambridge School of Weston
Weston, MA
High School, Post Graduate
Boarding, Day
All Gender