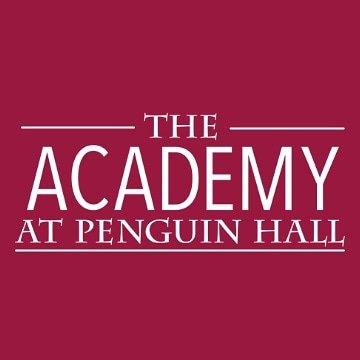 Accredited by NEASC
Director College Counseling
Staff / Full-Time
The Academy at Penguin Hall, Wenham, MA
Position: Director of College Counseling
Status: Full-time
Start Date: July 2023 (or earlier)
The Opportunity
The Academy at Penguin Hall, an innovative college preparatory high school for girls, seeks an experienced Director of College Counseling as of July 1, 2023. The Director of College Counseling is responsible for all aspects of the college search and admissions process. Over four years at APH, the Director will support students as they learn to appreciate and communicate who they are, establish priorities for the college search, manage tasks involved in a complex process, and make thoughtful decisions. Other responsibilities may include serving as an advisor, sponsoring a club and/or activity, and participating broadly in the life of the school. This position is a key member of the academic administration and reports to and works closely with the Head of School/Dean of Academics. 
Our Ideal Candidate
The ideal candidate will be a self-starter who has excellent communication and presentation skills, a keen ability to connect with students and families, and a desire to help students come to know themselves through the college process. They will be relationship-driven and adept at working with students and families to create trusting and caring relationships; they will possess a sense of humor, an exceptional work ethic, strong communication skills, and a commitment to collegiality. Most importantly, they will have both an understanding of and love for working with girls in grades 9-12.
Responsibilities
Implement a four-year program that offers individual guidance, group meetings, and family programming that guide students and families through the entirety of the college process

Work with a caseload of 30-40 students per class in their academic planning, college list building, understanding and articulating selectivity, standardized test advising, essay and application review, interview preparation, and financial aid counseling

Collaborate with parents/guardians to support students as they navigate the college process

Maintain an active and engaged presence in professional organizations and with individual colleagues and universities to remain current with issues in the college admission/counseling professions and standardized testing policies; 

Write comprehensive, individualized school letters of recommendation for seniors

Oversee the administration of standardized tests for APH students

Provide academic advising for students, counsel them about their four-year course plan and discuss course requests through the lens of the college admissions process

Collaborate with academic leaders on curriculum developments, academic policies, academic calendars, and course titles as related to the college admissions process

Oversee the generation of transcripts, teacher recommendations and supporting documents for seniors

Coordinate and host on-campus visits from college admissions representatives

Collect, analyze, and maintain detailed and accurate records and data related to college counseling and alumni records
Engage in the life of the school community outside of the classroom

Serve as advisor to a small group of students

Participate in the professional life of the school by attending meetings, serving on committees and carrying out other duties as directed
Preferred Qualifications
Bachelor's degree in related field; advanced degree preferred

At least 3-5 years experience in independent school college counseling or relevant college admissions experience

Flexibility, creativity, optimism and a sense of humor

Commitment to building strong, individualized relationships with students and their families as they navigate the college application process

Proven ability to establish and maintain positive and productive working relationships with individuals from diverse ethnic, cultural, and socioeconomic backgrounds

Ability to function well under stress and time constraints

Strong interpersonal skills and a style built on approachability, humility, responsiveness, and clear communication

Excellent organizational, writing, speaking and listening skills; excellent attention to detail and the ability to manage multiple projects to deadlines

Knowledge of and curiosity about the field of college admissions 

Deep appreciation and affection for the joys of working in a school community and a desire to engage in the life of the School

Demonstrated competence with Blackbaud, Scoir and Google Suite, etc. 
About The Academy at Penguin Hall
The Academy at Penguin Hall is a dynamic independent school for girls in grades 9-12 situated on a 50-acre campus on the North Shore of Boston in Wenham, MA. With a mission of educating, enlightening and empowering young women to live and to lead exemplary lives, our college preparatory program fosters adventurous thinkers and compassionate leaders who embrace a culture of kindness and academic accomplishment. In addition to competitive salary and benefits, faculty enjoy working in a collegial, growth-oriented, and joyful community. We seek faculty who will actively contribute to an equitable and inclusive learning environment where all can thrive academically, personally and professionally.
To apply, interested candidates should email a cover letter, résumé, and contact information for three references to employment@penguinhall.org. 
We strongly encourage applications from people of color, LGBTQ educators, or educators from communities that are historically underrepresented in independent schools. We are committed to an inclusive school experience for all those who come to work at The Academy at Penguin Hall.
The Academy at Penguin Hall is an equal opportunity employer and does not discriminate against any applicants or employees on the basis of race, color, religion, sex, gender identity or expression, age, national origin, marital status, sexual orientation, genetics, pregnancy or pregnancy-related condition, veteran or active military status, physical or mental disability, or any other category protected by state, federal or local law.
The Academy at Penguin Hall
Wenham, MA