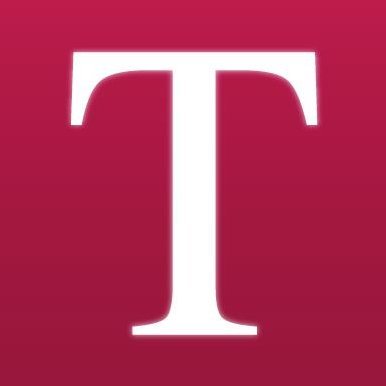 Accredited by NEASC
Director/Assistant Director of Academic Support
Faculty / Full-Time
Tabor Academy, Marion, MA
About Tabor Academy
Tabor Academy has a rich history that dates back to 1876 when the school was founded by Elizabeth Taber. Mrs. Taber had a lofty vision for the institution, including building character of young people from across the country. Today, we honor that legacy and embrace an international and diverse student body. Our work is guided by our principles of life-long learning, personal responsibility, and care for others. Here, students are encouraged to take risks and challenge themselves as they prepare to step into the world as global leaders.
For nearly 150 years, Tabor Academy has served the Marion, Massachusetts community as a premier coeducation, college preparatory boarding and day school. As the School by the Sea, Tabor offers an uncommonly beautiful setting in which to live and learn for students grades 9-12. The school provides a wide breadth of academic offerings for students to explore their interests, understand their strengths, and develop their critical thinking and communication skills. Tabor graduates are leaders, adaptable, and exceptionally skilled at navigating the 21st century.
Summary
Tabor Academy seeks a full-time Director or Assistant Director of Learning Support. The successful candidate will oversee the ASSIST Learning Center (Academic Success Strategies through Inquiry, Self-Advocacy, and Technologies) and its auxiliary programs, such as the Peer Tutoring program and EAST (Evening Academic Support Team). The Center is open to all students, with a staff dedicated to teaching strategies for organization and prioritizing assignments, managing time, improving study skills through active learning strategies, and providing tutorial support in specific content areas. This individual will work in collaboration with students and faculty to develop resources that further ASSIST's mission to foster, in all community members, a growth mindset and a commitment to building strong self-advocacy skills. The Director/Assistant Director will also develop academic resources to support students with specific learning recommendations, accommodations, and neuroeducation testing. An essential component of this important work is frequent and clear communication with families and associated faculty.
As a residential school, Tabor considers the work of faculty broadly, and we engage with students both during and beyond the academic day. Faculty at Tabor can expect to contribute one or two seasons in the co-curricular and/or athletic program and to be responsible for weekly evening and monthly weekend supervisory duties. This position can include housing.
SPECIFIC RESPONSIBILITIES
Develop and evolve policies and procedures related to student learning profiles and academic support, and disseminate information to related constituencies.
Evaluate the individual academic needs of each student referred to ASSIST to determine the most appropriate support intervention.
Provide targeted support in the areas of time management, organization, and effective learning strategies applied to academic content in both individual and small group settings.
Offer expertise and guidance for other areas of school operation, including but not limited to: Academic Council, Admission Committee, Residential Life, and College Counseling and College Board.
Audit academic programs and make recommendations for shifts in pedagogy, curriculum, and other procedures as necessary.
Maintain a current awareness of laws, policies, and regulations in the State of Massachusetts related to learning support in a 9-12 setting.
Maintain and preserve notes in the ASSIST database and provide ongoing communication with the Director of Academic Support, advisors, faculty members, students, and families, while maintaining confidentiality.
Track student growth with progress monitoring.
Follow up with students and advisors about missed appointments and rescheduling appointments, as needed.
Attend team meetings for specific students, including both students at risk and students on leave, as needed.
Support teaching faculty by offering resources, assistance, advice, and training to enable faculty to better meet the needs of all learners.
The successful candidate will:
embrace an initiative-driven faculty culture focused on advancing Tabor Academy's mission
be well-versed and deeply experienced working with neurodiverse learners
possess an understanding of current teaching pedagogies and adolescent development
model flexibility in both implementing best learning practices and pursuing success for each student
possess a high degree of cultural competency and demonstrated experience working with diverse populations and perspectives
demonstrate fluency with academic technology that advances learning for students and a willingness to integrate technology into classroom experiences
enjoy collaborating with colleagues within and across subject areas, and all aspects of school life
invest in the community and participate in the lives of our students outside of the academic day
convey patience, empathy, enthusiasm, and optimism in their work with adolescents and faculty
possess excellent interpersonal, communication (writing, listening, speaking), and organizational skills, and exhibit the ability to interact and work effectively with students, parents, faculty and other employees
commit to self-reflection, work independently, and pursue professional growth and networking opportunities that will allow for full engagement in discovering and implementing best practices in this role
Qualifications
Minimum: Bachelor's degree in a relevant field, five years experience in 9-12 setting working closely with students with learning differences.
Preferred: Master's degree or higher in Special Education or a equivalent field
Tabor Academy is eager to consider applications from groups traditionally underrepresented in independent boarding school communities.
To Apply
Electronic materials only, please.  If interested, please send employment application, cover letter, resume, and educational philosophy to employment@taboracademy.org with "Learning Support" in the Subject line.
Tabor Academy is committed to building a diverse, equitable, and inclusive community – and hiring and retention processes, more specifically – informed by the NAIS Principles of Good Practice – Equity and Justice. Additionally, across all areas of school life, we prioritize practices based on Mind Brain Education (MBE) research; the relational skills of active listening, empathic understanding, critical thinking, and genuine inquiry; and pursuits that actively seek out and invite in diverse perspectives. At Tabor Academy, 540 students come from all over the United States and over 21 countries to be part of an engaging community. Our diverse and inclusive student body welcomes individuals from all races, religions, and economic backgrounds and fosters students becoming engaged and committed global citizens with a disposition to act in service to the common good.
Located 15 minutes from culturally rich New Bedford, home to the Whaling National Historical Park; stories from when the city was a station on the Underground Railroad and home to Frederick Douglass; a hub for Blue Economy Corridor innovation; seafood from America's #1 fishing port; and a landscape that attracts sailors, bikers, and golfers, Marion and the Southcoast are teeming with opportunity.
 Tabor Academy does not unlawfully discriminate on the basis of age, gender, religion, race, color, sexual orientation, gender identity, genetic information, pregnancy or pregnancy-related condition, disability, or national or ancestral origin in the administration of its educational policies, scholarship and loan programs, athletic and other Academy-administered programs, or in the administration of its hiring and employment practices. 
Tabor Academy
Marion, MA
High School
Day, Boarding
All Gender