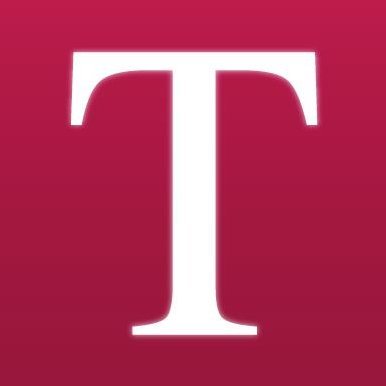 Accredited by NEASC
Digital Pedagogy Specialist
Faculty / Full-Time
Tabor Academy, Marion, MA
About Tabor Academy
Tabor Academy is a selective independent coeducational boarding and day school of 535 students in grades 9-12. Located on 87 acres of waterfront property on Sippican Harbor, the village of Marion in southeastern Massachusetts is under an hour's drive from Boston and Providence. Established in 1876 by Elizabeth Taber to serve the children of Marion, Tabor today serves students from 26 states and 21 countries with broad socio-economic representation and a myriad of cultural and educational experiences.
Tabor Academy is committed to working toward building an inclusive hiring process informed by the NAIS Principles of Good Practice – Equity and Justice. Across all areas of school life, we prioritize practices based on Mind Brain Education (MBE) research; the relational skills of active listening, empathic understanding, critical thinking, and genuine inquiry; and pursuits that actively seek out and invite in diverse perspectives.
Summary
Tabor Academy is seeking an experienced digital pedagogy specialist to provide strategic vision and leadership on technology integration within the curriculum. This full-time faculty position offers a unique opportunity to shape our relationship to technology in and out of the classroom, with a focus on communication, collaboration, relevance, and digital citizenship. The Digital Pedagogy Specialist is a 12-month (year-round) position and works closely with the Academic Office and Departments, Technology Department, and Academic Support. In addition, the Digital Pedagogy Specialist may teach a class, and will serve in the afternoon co-curricular program for one season/trimester and serve as a houseparent in our residential program. Housing is provided. Start date is flexible: July 1, 2022 at latest, earlier if possible.
The successful candidate will:
embrace an initiative-driven faculty culture focused on advancing Tabor Academy's mission
possess an understanding of current teaching pedagogies and adolescent development
possess a high degree of cultural competency and demonstrated experience working with diverse populations and perspectives
work closely with school leadership to provide leadership, vision, and direction around technology integration within the curriculum
serve as an internal resource and advocate for technology integration and digital citizenship across all areas of school
develop, coordinate, and teach workshops on instructional and administrative applications of technology; assist faculty in group and 1-on-1 settings as needed.
provide expertise and usage support on the school's learning management and student information systems; experience with Blackbaud and Microsoft Office 365 suite preferred
highlight the affordances of distance learning
introduce modern research, scholarship, and new digital practices
identify ways to promote the skills and sensibilities needed for information literacy
partner with faculty to drive innovation
sit on the Academic Council and work with Academic Department Chairs to incorporate prioritized technology in service of
invest in the community and participate in the lives of our students outside of the classroom
be self-reflective, able to work independently, and committed to professional growth
Qualifications: 
Minimum:  Bachelor's degree and interest in working with teenagers and adults.
To Apply: 
Electronic materials only, please.  If interested, please send an employment application, cover letter, and resume to employment@taboracademy.org with "Digital Pedagogy" in the subject line.
In the cover letter (or in a separate statement of educational philosophy), we invite you to share how your understanding of/capacity with Diversity, Equity, Inclusion has evolved, whether from personal or professional experiences.
Tabor Academy is eager to consider applications from groups traditionally underrepresented in independent school communities.
Tabor Academy does not unlawfully discriminate on the basis of age, gender, religion, race, color, sexual orientation, gender identity, genetic information, pregnancy or pregnancy-related condition, disability, or national or ancestral origin in the administration of its educational policies, scholarship and loan programs, athletic and other Academy-administered programs, or in the administration of its hiring and employment practices.
Tabor Academy
Marion, MA
High School
Day, Boarding
All Gender