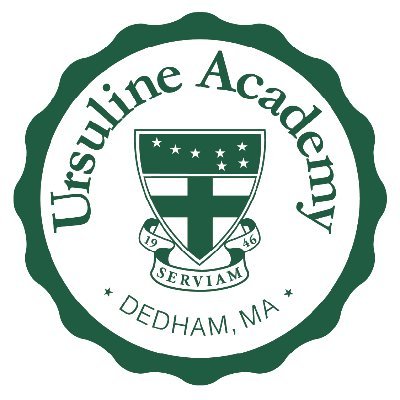 Accredited by NEASC
Digital Media Coordinator
Staff / Full-Time
Ursuline Academy, Dedham, MA
JOB SUMMARY
The Digital Media Coordinator will report to the Director of Marketing & Communications and will support the efforts of the Admissions and Advancement teams to build brand awareness, engage the Ursuline community, and strengthen alumnae relations. This position also works as part of the enrollment management team to curate and create compelling content to support Ursuline's goals and strategic plan, works to strengthen the school's image, expand visibility, and engage target audiences including prospective students and their influencers, alumnae, current students, faculty, staff, and others.
The individual in this position will also work collaboratively with the school administration and all members of the faculty, staff, and student body. The ideal candidate will embrace a willingness to learn about and fully support the mission of the school. The individual should be resourceful and able to multitask, demonstrate the ability to prioritize among multiple demands and deadlines, and have meticulous attention to detail as well as a team spirit, strong work ethic, and a good sense of humor.
Responsibilities:
Create engaging digital experiences to retain and grow social media presence.
Build and improve brand awareness across digital marketing and communication channels.
Implement and manage digital marketing strategies, measurement, and optimization.
Take photographs for specific events or projects; edit and build a library of images for print, website, and digital use.
Film, edit, and develop specific video content for admissions and advancement promotion.
Measure the success of digital marketing campaigns.
Present strategic ideas and maintain best practices for digital media.
Monitor SEO and user engagement.
Create, edit, and manage both new and existing website content.
Streamline the school's communication procedures and manage the communications library.
Assist as needed in the execution of school-wide events for prospective as well as current students, families or alumnae.
Assist with other duties as needed.
Qualifications:
Bachelor's degree in journalism, marketing, graphic design, or digital media from an accredited institution required
1-3 years of digital marketing/communications experience.
Experience in an independent school or higher education setting is a plus.
Strong design and creative skills, including experience with Adobe Creative Suite, as well as writing, editing, and proofreading skills.
Ability to develop and expand the school's brand in support of institutional goals, to engage and grow audiences, and to develop innovative content.
Knowledge of Hootsuite, Issuu, Canva, Google Analytics, and SEO principles is a plus.
Knowledge of content management systems.
All prospective employees must clear a background check.
To Apply:
If interested, please send a cover letter including examples of prior success in a similar environment, a resume, and a list of references to communications@ursulinecademy.net
Ursuline Academy
Dedham, MA
Middle School, High School
Day
Girls