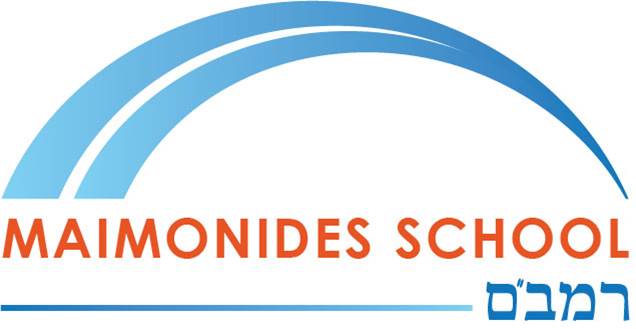 Development Operations Manager
Staff / Full-Time
Maimonides School, Brookline, MA
Maimonides School, an Orthodox Jewish day school in Brookline, MA, is seeking a qualified Development Operations Manager. This person will play an integral role on the Development team, delivering a high-quality philanthropic experience to our donors. Reporting to the Director of Development, the Development Operations Manager will process and acknowledge incoming gifts to the organization; provide logistical and administrative support to the Director of Development; act as liaison between our Development and Finance teams; and conduct research to support cultivation and fundraising activities. The ideal candidate is detail-oriented and collaborative, with strong communication skills, and has an interest in advancing our mission and improving processes to drive fundraising revenue.
Responsibilities will include:
Gift Processing
Process incoming gifts (annual fund, endowment, synagogue dues and gifts, etc.) to the organization and generate acknowledgement letters to thank our donors.
Prepare pledge statement mailings and oversee outstanding pledge balances.
Serve as a liaison to the Finance team to ensure alignment between Development and Finance data, reporting, and monthly reconciliation.
Maintain necessary electronic and hard copy filing systems, making sure they are accurate and timely, and facilitate easy retrieval of information for the purpose of auditing or other requests from Finance.
Database Management
Use Veracross, our Constituent Relationship Management (CRM) database.
Do ongoing maintenance of the database, including updating biographic information, linking relationships, and assigning/updating roles accurately.
Produce various financial and annual giving summary reports.
Donor Stewardship
Conduct prospect research to support Maimonides' major gifts fundraising and develop donor/prospect profiles and meeting briefs.
Provide operational support for large fundraising and stewardship mailings, including our annual appeal letters and annual report.
Provide logistical support for fundraising and stewardship events (in-person and virtual) and attend as needed.
Conduct personal outreach by e-mail and phone to donors and other key contacts, including personal thank-you calls to donors.
Prepare end-of-year reports for major donors in collaboration with the Finance team.
Experience and Qualifications:
4+ years of professional experience in development and/or database management; preferably in a nonprofit or school setting. Fluency with database systems/CRM platforms required; Veracross preferred.
Superior ability to analyze, interpret, and present data.
Excellent interpersonal skills. Comfortable working collaboratively with a wide-ranging community, including Board of Directors, donors, alumni, parents, faculty and staff, and friends of the school.
Must be focused on the obligation to donors to be good stewards of their philanthropy.
General understanding of the Orthodox Jewish community and holiday schedule is a plus.
Ability to work some nights and Sundays as needed.
We want you to be part of our team! Maimonides offers an unparalleled dual curriculum in Judaic and general studies, with an emphasis on moral and spiritual development. From early childhood through 12th grade, our students are avid learners, eager to engage with each other, their teachers, and their community.
Join our family of outstanding educators and administrators who recognize each new day as an opportunity for creative ideas, collaboration, and connection. Maimonides is more than a school; it is a vibrant community whose members embody kindness and compassion for others.
Competitive salary and benefits commensurate with years of experience. Maimonides offers three weeks of vacation, and generous holidays that include Modern Orthodox religious observances. Candidates must be authorized to work in the U.S. No relocation fees will be paid.
Maimonides School is an equal opportunity employer committed to hiring a diverse workforce and sustaining an inclusive culture. Maimonides does not discriminate based on disability, veteran status, or any other basis protected under federal, state, or local laws.
Please send resume and cover letter to hr@maimonides.org. No phone calls, please.
Maimonides School
Brookline, MA
Early Childhood, Elementary, Middle School, High School
Day
All Gender
Religiously-Affiliated