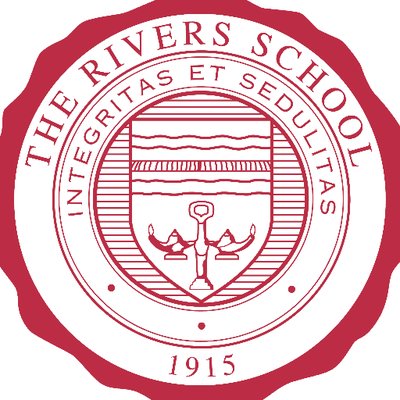 Accredited by NEASC
Development and External Relations Administrator
Administrator / Full-Time
The Rivers School, Weston, MA
Job Title: Development and External Relations Administrator
Classification: Non Exempt
Reports to: Director of Development 
The development and external relations administrator is an essential member of a high-functioning development and external relations team. Their primary role is overseeing and implementing the gift-processing and acknowledgment process as well as resourcing, coordinating, and supporting the efforts of the annual giving and engagement team. This individual will assist team members with reporting, volunteer support, database management, logistics, and scheduling for both the director of development and the senior director of annual giving and engagement. Responsibilities between information systems and the annual fund will be complementary, as good communication will be essential to keep priorities and deadlines on track.
Key Responsibilities: 
Handle daily gift processing, including cash, checks, Venmo, monthly payroll deductions, stocks, and wire transfers

Prepare gift acknowledgments, distributes for signatures, and ensures that they are scanned and mailed in a timely fashion, with a goal of generating the acknowledgment within 48 hours of receiving the gift

Merge and print name tags, mailing labels, and similar  items as necessary to support the operations of the team

Oversee weekly reporting, presentations and communications 

Work with the annual giving team to support The Rivers Fund with appeal outreach (appeal lists, mailings, e-mails) 

Manage weekly volunteer communication, including bi-annual phonathon and textathon programs

Manage online solicitation platforms (such as OnlineExpress, ThruText, GiveCampus, etc.)

Support events and annual fund outreach efforts 

Oversee inventory within the department, i.e. letterhead, office supplies, and stamps for mailings

Coordinate with the head of school's office for donor meetings and follow-up

Assist in annual coding in Raiser's Edge for student, parent, and board activities
Equipment/Software Used:
In order to complete the required job duties, Development and External Relations Administrator must be proficient in Raiser's Edge, Microsoft Office, Google Drive, and comfortable learning new technology platforms. The Development and External Relations Administrator must be able to learn to operate other databases as needed for coordination with school needs and specific events.  
Qualifications:
A collegial team player with a positive outlook, a willingness to roll up their sleeves, and an interest in development work 

A bachelor's degree with a preferred experience of one to two years with Raiser's Edge and the ability and desire to learn more 

Familiarity with fundraising and advancement preferred

Extremely well organized and detail-oriented

Ability to work in an environment of scheduled deliverables, with the flexibility to adapt to changing requirements

Strong communication and interpersonal skills, with the ability to convey concepts and procedures clearly and to build effective working relationships

Ability to work well under pressure and to prioritize and complete tasks independently, as well as to work collaboratively

Willingness to learn new platforms and "own" the uses of these platforms within the team 

An understanding and appreciation of independent schools is preferred

Job requires some nights and weekends for special events 
To Apply:
Please email a cover letter, including salary requirements, and resume to Kim Fox, Director of Development, at k.fox@rivers.org. No calls please.
The Rivers School is an equal opportunity employer dedicated to non-discrimination in employment. The Rivers School selects the best qualified for the job based on job-related qualifications regardless of race, age, religion, gender, national origin, ancestry, marital status, sexual orientation, gender identity, disability, veteran's status or any other status protected by applicable law. We welcome candidates who will increase our diversity; we encourage candidates of color to apply.
The Rivers School
Weston, MA
Middle School, High School
Day
All Gender