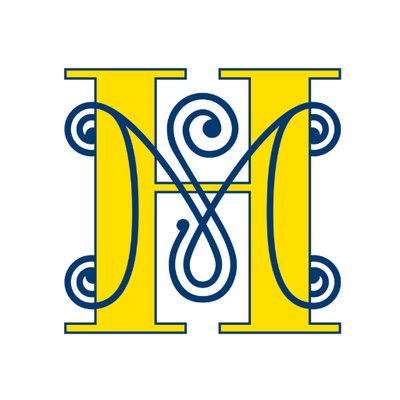 Accredited by NEASC
Dean of Teaching and Learning
Administrator / Full-Time
Miss Hall's School, Pittsfield, MA
Position Overview
The Dean of Teaching and Learning is an inspiring educator and leader who provides visionary direction to all aspects of academic life at Miss Hall's School. As the convener of Academic Department chairs and faculty, the Dean spearheads the design and delivery of a transformative academic program that develops vision, voice, interpersonal efficacy, and gumption. The Dean is committed to student growth and faculty development through the implementation of robust assessment, feedback and evaluation practices. The Dean cultivates a culture of collaboration and innovation in order to advance strategic goals. The Dean reports directly to the Head of School and is a member of the Senior Leadership Team, helping to set strategic vision and institutional priorities. A strong communicator and connector, Dean is an advocate for girl-centered education and a passionate steward of the mission and values of the School.
Miss Hall's School is committed to diversifying its faculty and encourages applicants who are committed to bringing a diversity, equity, and inclusion lens to their work.
Mission: Miss Hall's School inspires and encourages each girl to pursue the highest standards of learning and character; to contribute boldly and creatively to the common good; and to seek a purposeful life based on honor, respect, growth, and personal authenticity.
Diversity, Equity and Inclusion Statement: At Miss Hall's School, we champion social justice; insist that all community members demonstrate respect for each other through words and actions; and affirm that diversity, equity, and inclusion are essential to learning and problem solving, discovery and personal growth, and cultivating empathy and cultural competency. Guided by these beliefs, and with the understanding that being an inclusive community requires ongoing work and commitment, we foster cross-cultural dialogue and allyship to honor and celebrate our diverse community.
Major Duties and Responsibilities
Lead in the design and delivery of a transformative academic program
Model and implement best practices in girl-centered pedagogy
Oversee hiring, retention and evaluation of a diverse, mission-aligned faculty
Promote and inspire a culture of growth and collaboration among adults and students
Monitor student academic progress and oversee personalized advising and support
Serve on Senior Leadership Team and provide institutional vision and direction for MHS
Required Qualifications
Bachelor's degree required, advanced degree preferred
At least 5 years of experience in education; high school teaching experience required
At least 3 years of experience in leadership, including supervisory experience
Demonstrated experience leading and working with a diverse population
Knowledge of best practices in high school pedagogy, with girl-centered lens
Excellent collaboration, communication, facilitation and organizational skills
Commitment to the Miss Hall's School Mission and Core Values
Salary benchmarked with NAIS medians and commensurate with experience.
Miss Hall's School
Pittsfield, MA
High School
Day, Boarding
Girls