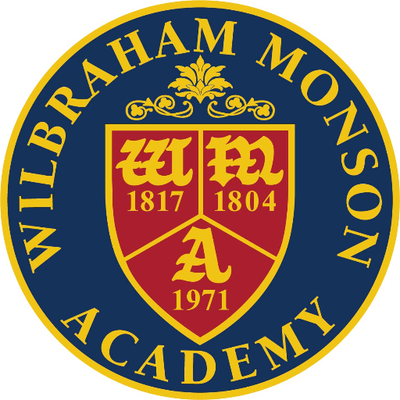 Accredited by NEASC
Dean of Studies
Administrator / Full-Time
Wilbraham & Monson Academy, Wilbraham, MA
Wilbraham & Monson Academy
DEAN OF STUDIES JOB DESCRIPTION
The Dean of Studies is responsible for matters related to the academic program that are student focused. The job includes overseeing and communicating the Academy's academic policies to students and parents, and providing continuing support of students, parents and faculty in their academic-related interactions. The Dean of Studies reports to the Dean of Academics, and works in coordination with the Dean of Faculty and the Registrar in matters related to the academic program. 
Specific responsibilities include, but are not limited to, the following areas:
Manage individual student academic progress through work with students, faculty and families
Oversee implementation of WMA Diploma Requirements and transfer of credits

Manage and adjudicate:

issues of Academic Integrity

students' course requests, placement and changes

students' grades and comments

Monitor the grading system (GPA), student workload and assessment load

Coordinate with the Deans Office, School Counselor and Health Services any special academic arrangements for students on leaves of absence (medical/disciplinary/other)
Manage academic support systems: Learning Center, ARB, SESH, etc.
Oversee and monitor Academic Honors, Honor Nights, Directed Study, Study Hall/Study Skills, and Supervised Evening Study Hall

Chair and organize the work of the Academic Review Board.  The Department Chairs now serve as the Academic Review Board 

Meet with students and/or parents experiencing academic difficulty, or who have concerns related to a particular class or teacher

Coordinate and lead Parent/Student/Teacher conferences

Participate and report relevant student academic issues to Counselors Group for a broader perspective

Inform faculty and provide guidance on academic accommodations to parents and faculty of students sustaining head injuries

Coordinate completion of academic work for students dismissed from the Academy, but permitted to earn completed transcript

Coordinate tutoring for students

Handle daily and ongoing student academic issues as they arise

Support the Director of the Learning Center with departmental or accommodation issues as they arise
Manage academic logistics: course scheduling, attendance, grades/comments, course recommendations/requests/placement, honor nights, directed study, academic integrity, etc.
Support and supervise the work of Registrar related to student course requests, scheduling and academic records

Inform faculty of approved excused absences and unapproved requests to miss classes

Oversee and coordinate student summer remedial work/summer school required by Academic Departments or Deans Office

Coordinate and support student course advising with faculty advisers for returning students, and Department Chairs for new students

Coordinate process of Grades and Comments each marking period

Coordinate and manage the hold of academic work related to financial holds issued by the Business Office

Review and provide input on admission files when requested by the Director of Admission & Financial Aid
Manage parent academic inquiries, communications and outreach
Communicate academic issues to appropriate parties in a timely manner

Work with Dean of Faculty on concerns that arise with student/faculty and parent/faculty academic interactions
Other responsibilities:
Support the Academy and its leadership

Participate in weekly Counselors Group meetings

Participate in weekly Academic Team meetings

Participate in Department Chairs meetings

Participate in Administrative Team meetings when requested

Perform other duties as assigned by the Dean of Academics

Teach 1 class
The Dean of Studies position is a twelve-month contract.  Aside from any additional required duties consistent with the supervision and maintenance of a residential student community, the Dean of Studies should expect to be in the office generally from 8 a.m. to 5 p.m. during the academic year. It should be expected, given the nature of this position and our role as a boarding school, that some evening and weekend hours will be necessary in order to fulfill the job requirements. During the summer, work hours adjust for the equivalent of full-time presence.  During times when students are not in session, the Dean of Studies is allowed four weeks of paid vacation per year.  The Dean of Academics must approve the intended vacation.  Any variation from these expectations must be requested and cleared through the Head of School.
All interested parties should send resume and cover letter to Dean of Faculty Walter Swanson at wswanson@wma.us
_______________________________________________________________________________
Wilbraham & Monson Academy
Wilbraham, MA
Elementary, Middle School, High School, Post Graduate
Day, Boarding
All Gender