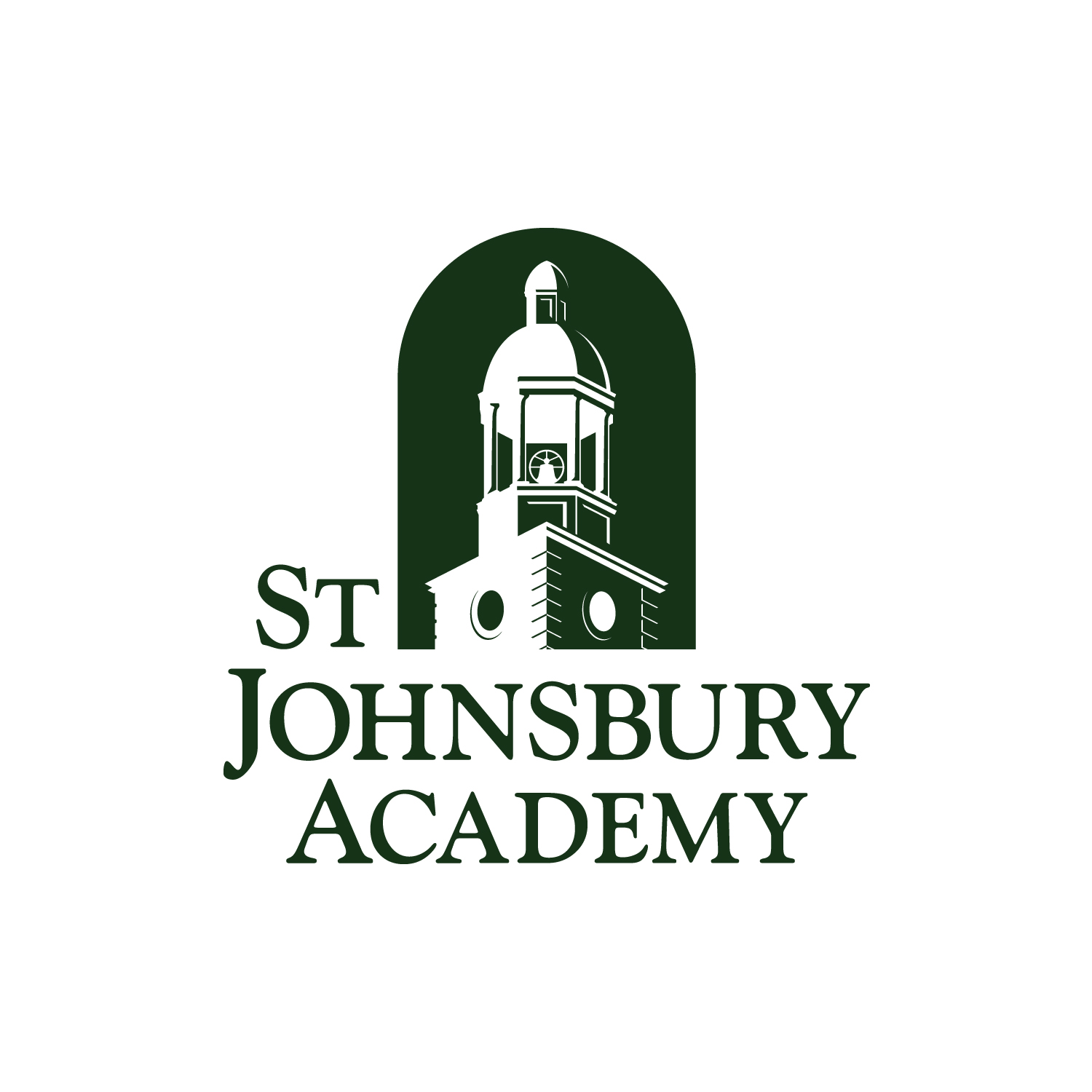 Accredited by NEASC
Dean of Students
Administrator / Full-Time
St. Johnsbury Academy, Saint Johnsbury, VT
POSITION SUMMARY:
The Dean of Students serves as a strong advocate for students at St. Johnsbury Academy and is responsible for non-academic, student-related matters. The Dean's work is rooted in establishing a vibrant and healthy school and student culture in support of the school's mission, in particular, upholding the school's foundational values of character and community and promoting the work of striving for equity.
The opportunity to serve as SJA's next Dean of Students is a tremendous one for an energetic individual who revels in supporting the personal growth and well-being of adolescents and is personally invested in the life of the school. SJA's diverse student population requires a Dean of Students who has strong experience in a student-facing role.
The Dean of Students is a central and visible figure in the daily life of students. As such, the Dean of Students influences the ethos of the school through their interactions with students. In this way, St. Johnsbury Academy seeks an administrator who is passionate about adolescent development and who can serve as a culture-shaper on campus.
The Dean is also a pivotal player in promoting equity through their work, decision-making, and treatment of students; they should be able to emotionally connect with students. By developing relationships, as well as systems needed to implement protocols, the Dean of Students will demonstrate a compassionate understanding of the value of a strong mental health care ethic as SJA continues to heal the effects of COVID-19. As one of the heads of the student disciplinary process, the Dean must be guided by empathy, compassion, transparency, and fairness and work collaboratively with the SJA community to help implement innovative forms of discipline that promote accountability and learning.
Primary Responsibilities: The Dean will work closely with the Assistant Head for Academic and Student Life on the following:
Support and communicate the community expectations, including the Student Code of Conduct, Honor Code, and major school rules.
Collaborate on the production and distribution of the Student Handbook.
With the Assistant Head for Academic and Student Life, coordinate and supervise the Class Deans.
Implement innovative forms of discipline that promote healing, and learning in ways that are guided by empathy, compassion, transparency, and fairness. Familiarity and comfort with restorative disciplinary practices is important.
Establish and support respectful relationships with the student body as well as faculty and staff.
Coordinates with the Director of Facilities to provide oversight of safety team members.
Coordinate with the Assistant Head for Academic and Student Life on investigations pertaining to bullying, harassment, and hazing.
Coordinate with Assistant Head for Academic and Student Life and Health and Wellness Director regarding student mental health issues.
Coordinate with the Director of Health and Wellness regarding Substance Abuse Policy violations.
Maintain professional relationships with local organizations and sending schools.
Investigate and resolve major student disciplinary infractions.
Coordinate supervision of student parking.
Coordinate and participate in the supervision of after-school athletic events and other extracurricular activities.
Communicate with administration, faculty, and families regarding student discipline issues.
Assist Residential Life, when requested, in investigating disciplinary issues.
Supports the SJA community as a member of the Student Support Team
Supports the SJA community as a member of the Crisis Response Team
Plan, coordinate, and document safety drills (fire, secure the school, lockdown)
With Director of Facilities, update and distribute Crisis Response Plan
Facilitate appropriate campus safety training with the support of other members of the Crisis Management Team.
Coordinate and provide oversight of summer programming, including Operation Creation and HALO.
With the Dean of Academics and Department Chairs, manage student attendance matters.
Attend Administrative team meetings as requested.
With Class Deans and the Assistant Head for Academic and Student Life, oversees the Advisory program, including the creation and implementation of a dynamic, grade-specific curriculum.
Supervise special events, including but not limited to Spirit Week, Winter Carnival, Spring Day, and Commencement Weekend activities.
Conduct frequent tours of campus noting safety and security risks, and student management issues.
Teaching
Teach 1 section each semester. Class assignments are based on disciplinary expertise, interest, and the needs of the involved departments each semester; all faculty are expected to be able to teach at the Basic, Standard, and Accelerated levels.
Prepare syllabi and daily lesson plans for the above.
Assess and provide evaluation information back to students in a timely manner according to the school calendar.
Communicate with case managers for students in the special services program as mandated by IEPs and 504 plans, and as needed for the best outcomes for students in the program.
Be available daily during the conference period at the end of the school day and require students to attend who need to make up work or who need extra assistance.
Maintain communication with parents/guardians as needed throughout the school year, including up to four parents' afternoons/nights during the school year, and for one resident parents' weekend in the fall semester.
Maintain classroom decorum to Academy standards, including recognizing dress code violations, with the support of department chairs and deans.
Work collaboratively with colleagues within the department and throughout the school.
REQUIRED SKILLS AND ABILITIES:
The ideal candidate will be a passionate advocate for high-school-aged students and a champion of amplifying student voices and supporting student empowerment. This person will embrace the mission, philosophy, and culture of St. Johnsbury Academy, and will have school leadership experience as well as teaching experience. Given the wide-ranging scope of the Dean of Student's role and responsibilities, they must have proven experience in supervising and managing multiple people and programs, a reputation for strong collaboration, and excellent written and verbal communication skills. This position is as much administrative as it is relational and will require exceptional interpersonal skills and a warm, genuine, and engaging demeanor.
EDUCATION/EXPERIENCE:
Bachelor's Degree required; master's preferred.
At least four plus years of teaching experience in a specific content area.
Proven experience in supervising and managing multiple people and programs.
Recognized leadership experience.
PHYSICAL REQUIREMENTS:
The physical demands described here are representative of those that must be met by an employee to successfully perform the essential functions of this job.  Reasonable accommodation may be made to enable individuals with disabilities to perform essential functions.
Must have the ability to sit and stand for extended periods of time; exhibit manual dexterity to use classroom, shop and lab tools,  telephone, computer,  tablet or other learning devices; to see and read a computer screen and printed material with or without vision aids; hear and understand speech at normal classroom or office levels, and on the telephone; speak in audible tones so that others may understand clearly in normal classrooms, and on the telephone; the physical agility to lift up to 25 pounds to shoulder height and 50 pounds to waist height; and to bend, stoop, sit on the floor, climb stairs, walk and reach overhead.
WORKING ENVIRONMENT:
The work environment characteristics described here are representative of those an employee encounters while performing the essential functions of this job. Reasonable accommodations may be made to enable individuals with disabilities to perform essential functions.
Duties are normally performed in a school classroom, lab or CTE shop or classroom. The instructor may occasionally work in outside weather conditions and be exposed to wet and/or humid conditions, temperature fluctuations, fumes or airborne particles, and chemicals commonly used in instruction and /or cleaning. It may be expected that the individual could be exposed to blood or other potentially infectious materials during the course of their duties. The teacher may be exposed to infectious diseases as carried by students.
The noise level in the work environment is usually moderate to loud on occasion.
BACKGROUND CHECK AND FINGERPRINTING:
The Academy conducts criminal record checks on all candidates.  We reserve the right to investigate fully any criminal or motor vehicle offense prior to consideration for employment.  Job offer is contingent upon satisfactory maintenance or completion of our background and Child Abuse Registry reporting, and acceptance of our Sexual Harassment Policy.
St. Johnsbury Academy is an equal-opportunity employer. SJA prohibits discrimination and harassment of any type and affords equal employment opportunities to employees and applicants without regard to race, color, religion, sex, sexual orientation, gender identity or expression, pregnancy, age, national origin, disability status, genetic information, protected veteran status, or any other characteristic protected by law. SJA is committed to providing a diverse environment, we encourage and welcome applications from candidates of all backgrounds.
St. Johnsbury Academy
Saint Johnsbury, VT
High School, Post Graduate
Boarding, Day
All Gender
Town Academy, Religiously-Affiliated