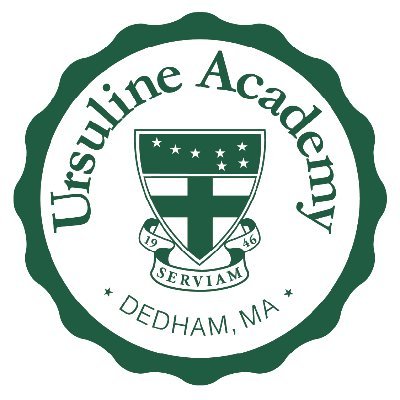 Accredited by NEASC
Dean Of Student Life
Staff / Full-Time
Ursuline Academy, Dedham, MA
Ursuline Academy is seeking a full-time, twelve-month, Dean of Student Life, to start in July 2022, who will work with the Principal to develop and manage academic and social policies, protocols, and practices that serve to support student development, learning, health, and safety.  The successful candidate will be a passionate educator who is committed to the Ursuline mission and displays a sensitivity to and understanding of female adolescents.  Under the direction and supervision of the Principal, the Dean of Student Life will help foster a positive, structured, consistent, caring, and disciplined culture, including the following responsibilities and expectations:
Make mission-aligned decisions that reinforce Ursuline values and culture within the community
Build strong relationships with students and collaborate with faculty to cultivate a loving, joyful school environment
Supervise the safety, wellness, and discipline of the student body
Support faculty in progressive and mission-driven classroom management, formation of students, and discipline
Undertake all behavioral meetings for students which may include involvement of parents and faculty
Partner with the school counseling office on student issues
Serve as the point person for dealing with behavioral crisis intervention and acute behavioral issues
Promotes a culture to ensure that all students have excellent attendance and arrive at school on time
Assist with student orientations, parent evenings, and curriculum nights
Coordinate student assemblies and forums to build school community and mission-driven leadership among students
Oversee and manage extracurricular programs including all student activities, events, trips, clubs, and publications
Supervise student council and develop leadership programs for students with a lens of inclusivity
Ensure chaperone supervision for all student events
Update academic/activity probation list in partnership with the Dean of Academics
Assist in the development and implementation of faculty meetings, professional development days, and Commencement exercises
Oversee the review, editing, and publication of the Student Handbook with special attention to policies that may contribute to inequity in our school community
Attend administrative and department chair meetings
Assume all duties and responsibilities as assigned by the Principal
Minimum Qualifications:
Bachelor's Degree, Master's Degree Preferred
Five (5) years of teaching experience at the secondary level
Required Skills and Experiences:
Approachability and the ability to connect well with adolescents
Strong skills in supporting and promoting accountability in students
Excellent communication, organizational, interpersonal skills, including a sense of humor
Experience with diverse student populations
Demonstrated experience implementing principles of diversity and inclusion into student life and leadership
Familiarity with a student information system – preferably Rediker
Ability to communicate effectively in both written and oral form
Ability to be available for evening events, weekend supervision, and school vacation trips.
Please submit a resume, statement of interest, and the names of three references,  Please indicate that you are applying for the Dean of Student Life position in the subject line of the email.
Ursuline Academy
Dedham, MA
Middle School, High School
Day
Girls